The 20,568 TEU Madrid Maersk has arrived at APL Terminals Rotterdam on its maiden voyage.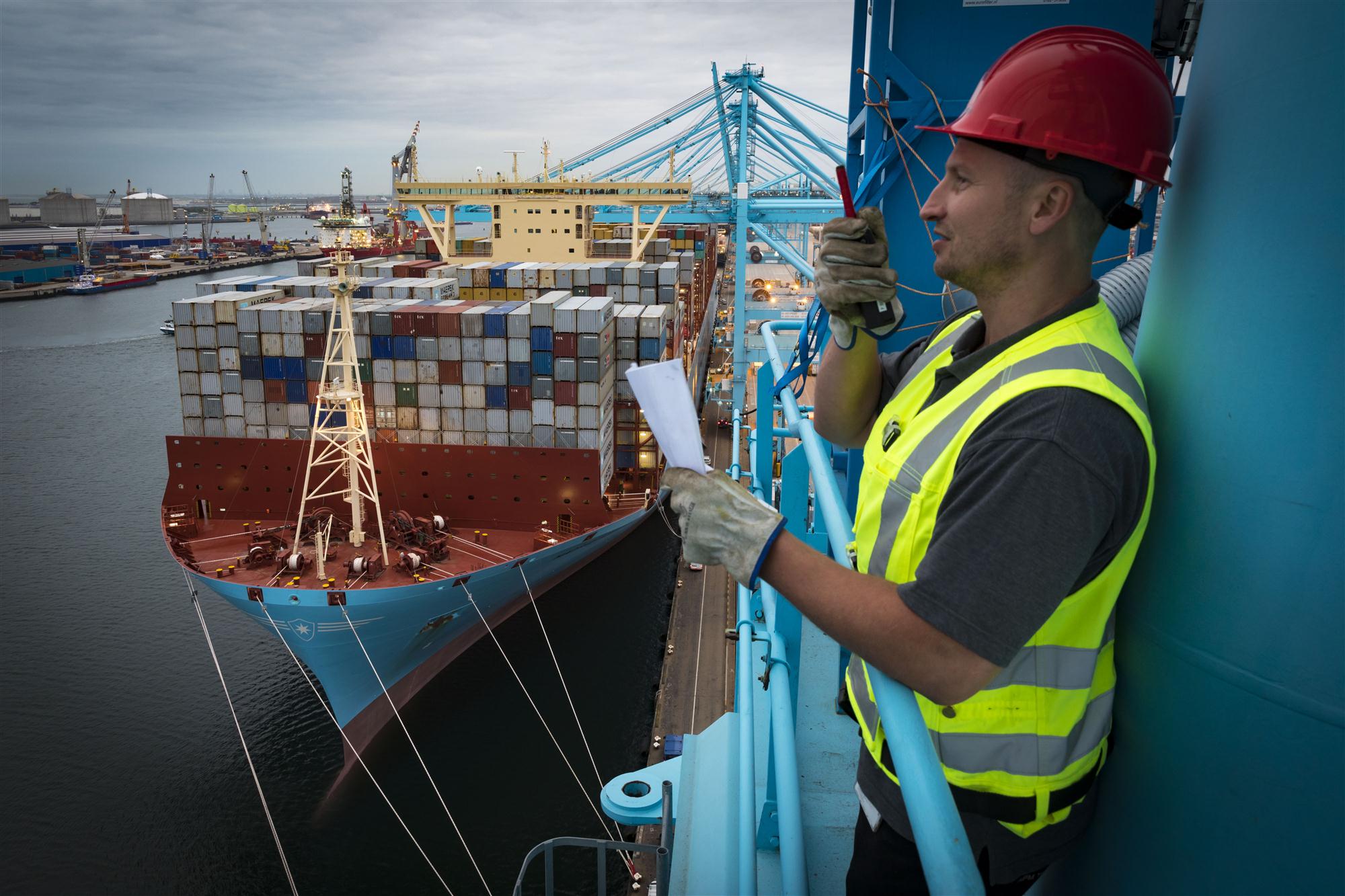 "We are excited to welcome the Madrid Maersk to Rotterdam and deliver the operational excellence our customers expect," said Keith Svendsen, chief operating officer of APM Terminals.
The ship, launched in March 2017, is the first of 11 of the second-generation Maersk Triple-E vessels to be delivered, and is being deployed on the Far East-Europe AE-2 service operated by Maersk Line and Mediterranean Shipping Company's 2M Alliance.
"With this maiden call of Madrid Maersk to Rotterdam, we have yet another opportunity to celebrate our good cooperation with the city, the port and APM Terminals," said Mark Cairns, managing director of Maersk Line in the Netherlands. "As the latest addition to our modern fleet, this new vessel continues our commitment to serve our customers in the Netherlands and around the world in an even more efficient, environmentally friendly and sustainable way."
APM Terminals operates two terminals at the Port of Rotterdam. APM Terminals Rotterdam, which opened in October 2000, handled 1.36 million TEUs in 2016, while APM Terminals Rotterdam Maasvlakte II handled 700,000 TEUs.
Maersk's first-generation Triple-E container vessels had a capacity of between 18,000 and 19,000 TEUs.