The board of directors at Air Transport Services Group, Inc. has appointed Richard F. Corrado as the company's chief operating officer.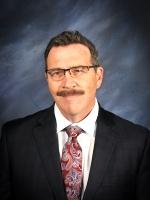 According to ATSG, Corrado, who has been chief commercial officer of the company as well as president of its Cargo Aircraft Management, Inc. and Airborne Global Solutions, Inc. subsidiaries since 2010, will assume responsibility for the operating units of ATSG, including its cargo airlines and aircraft maintenance divisions. He will continue to report to Joe Hete, president and CEO of ATSG.
"ATSG today is the pre-eminent growth story in the air cargo industry, with the right set of assets, people, and capabilities that represent comprehensive solutions for airlines, integrators and e-commerce marketers competing to reach their customers faster than ever before," said Corrado. "I am eager to take on a new role as COO to work with our employees, associates and business partners around the world to help customers achieve their own business goals and to deliver increased value to our shareholders."
ATSG signed an agreement to provide and operate 20 Boeing 767 freighters for Amazon in March 2016.
"During his more than seven years with ATSG, our externally leased portfolio of Boeing 767 freighters has more than tripled to 47 today, including the 767s we now lease to, and operate for, Amazon and DHL in the US," Hete said. "I am confident Rich will be just as effective in the future running our extensive collection of airline, maintenance and service businesses as I focus more on strategic opportunities and overall performance."
Corrado was previously chief operating officer of AFMS Logistics Management and president of Transform Consulting Group. He has also held other key senior marketing leadership positions in the air express industry, including executive vice president of air services for DHL Express and senior vice president of marketing for Airborne Express. He holds a bachelor's degree in economics from Harvard College and an MBA from Boston College.
"I know I speak for the board in saying that Rich Corrado has demonstrated the comprehensive skill sets needed to both build and run profitable businesses of any scale," said Randy Rademacher, board chairman of ATSG. "We are confident that as chief operating officer, he will work effectively with the talented leaders throughout the company to achieve even stronger performance and greater capabilities for our customers across the full range of our operating entities."