PHARMA YIELDS PROMOTE NEW SERVICE OFFERINGS
October 20, 2014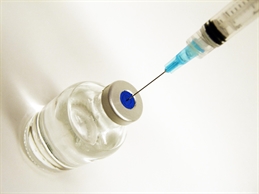 Faced with low yields in their regular cargo business, airlines continue to refine their capabilities in the temperature-controlled segment in an effort to position themselves in a business that has shown growth while commanding premium pricing. They are not alone in this endeavour. Forwarders, handlers and airports are also beefing up their presence in this sector.
In late September, Emirates SkyCargo introduced an internally developed LD-3 container for temperature-sensitive cargo. The 'White Container' is coated with thermal insulators to block heat from outside and uses coolant trays, which enables handlers to add or replenish dry ice or coolants without disturbing the packaging. It can be used for shipments that require temperature ranges between 2 and 8 degrees Celsius and between 5 and 25 degrees Celsius.
The new unit is targeting the niche below traffic that requires topnotch temperature-controlled services. It does not replace Emirates' high-end 'Premium Cool Chain' offering, but is meant as "an intermediate solution that is cost effective for commodities such as generic healthcare products and food perishables," according to Moaza Al Falahi, vice president of cargo product development and local affairs.
Also in late September, Air France-KLM-Martinair Cargo announced a partnership with container supplier va-Q-tec that allows forwarders and shippers to rent containers through the carrier group and return them at 80 airports worldwide. The units in question are passive containers that use vacuum insulation technology in the container shell and 'phase-change materials' inside. The shipment temperatures range from -50 degrees Celsius to +25 degrees.
"This partnership supports Air France-KLM-Martinair Cargo's market leadership in reliable passive cold chain solutions targeting the replacement of single-use packaging," said Eelco van Asch, senior VP for sales and distribution. "In certain cases, these solutions fulfil customer needs even better than active containers."
The container supplier has signalled its intention to boost its global container fleet to 500 units by the end of this year, citing strong growth in demand.
Rising pharmaceuticals volumes have spawned new freighter routes. Since late September AirBridgeCargo Airlines has been operating a weekly B747F service linking its home base in Moscow with Basel, one of the global centres of the pharmaceutical industry.
"The healthcare industry relies strongly on the speed of air cargo and its ability to maintain the integrity of products through strict temperature-control services. Operating from Basel will enable us to provide a fast and reliable link into Russia and Asia for customers in the industry," commented Robert van de Weg, the carrier's senior vice president of marketing and sales at the launch of the service.
In the summer, Switzerland-based forwarder Panalpina extended its temperature-controlled network with a weekly freighter link between Europe and San Juan, Puerto Rico, another global hub of pharmaceuticals production. The service, which is operated by Cargolux, plugs San Juan into an existing B747 freighter run connecting Luxembourg with Ecuador and Colombia as the last stops before the return to Europe.
To support ABC's pharma traffic, Moscow Sheremetyevo airport has ramped up its temperature-controlled infrastructure. Besides deploying reefer vehicles, it has set up a 580 sq meter pharmaceutical warehouse that includes a laboratory "to complete the obligatory procedures required to certify pharmaceutical products for importation into Russia."
Hong Kong International Airport can also boast improved pharma handling capabilities, courtesy of Hong Kong Air Cargo Terminals. In July the handling company obtained Good Distribution Practices accreditation to be in line with the World Health Organization's quality assurance guidelines for pharmaceuticals. To that end it enhanced its temperature-controlled zones and designated a fast track 'golden route' for the fastest possible transit between apron and handling areas.
Alongside physical attributes to manage temperature-controlled cargo, operators are also beefing up their track and trace capabilities, which can help in the monitoring of climate conditions inside a container or on board of their aircraft. United Airlines Cargo recently announced that it would accept three more tracking and monitoring devices on its entire mainline jet fleet, which brought the number of such devices allowed on its planes to 13.
In addition, United added the Envirotainer RKN e1 container to its arsenal. The LD-3 size unit, which uses active temperature control technology, finally got approval from the US Federal Aviation Administration in July after years in limbo. United is the first US carrier to field the container, which aims at the premium end of the temperature-controlled market.
By Ian Putzger
Air Freight Correspondent | Toronto