BIG WIN FOR WELLCAMP WITH WEEKLY 747-8F
February 13, 2017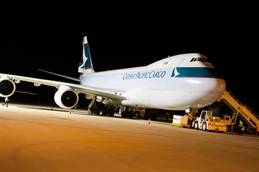 While Australia's Sunshine State might be famous for its sandy beaches and the Great Barrier Reef, Queensland is also home to Brisbane West Wellcamp Airport, the country's newest commercial airport as well as the first major one to be privately funded.
Located near the city of Toowoomba and approximately 150 kilometres west of Brisbane, Brisbane West Wellcamp opened in September 2014 and began regular passenger operations two months later. In November 2015, the airport achieved a major milestone when Cathay Pacific Cargo operated a trial flight with a Boeing 747-8F, carrying agricultural produce to Hong Kong and beyond.
According to Sara Hales, commercial and communications manager of Brisbane West Wellcamp, the airport considers cargo to be equally important to its business as passengers.
"It was originally built as a passenger airport and has a strong business case as a passenger airport; however, we are uniquely positioned to add significant value and efficiencies for the air cargo chain and look forward to playing a significant role as an air cargo hub for Australia," she says. "The importance Brisbane West Wellcamp Airport puts on its cargo business is unique amongst Australian airports and ensures that air cargo operators and shippers can be assured of the airport's commitment to providing a world-class service."
Further endorsement came just under a year later in October 2016, when Cathay said it would launch a regular weekly 747-8F flight from Brisbane West Wellcamp to Hong Kong in November.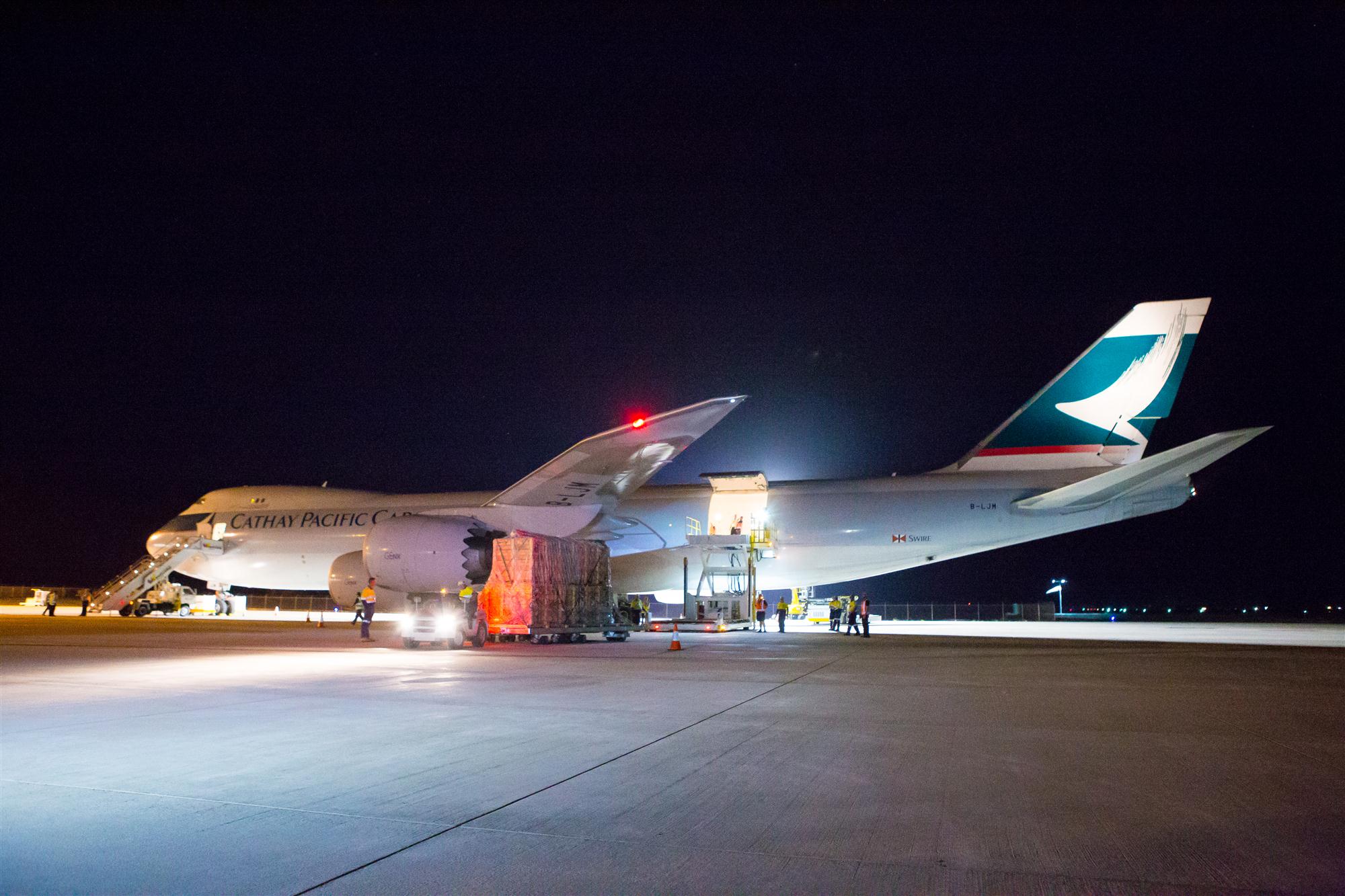 "Brisbane West Wellcamp has been a good addition to our Southwest Pacific network, serving the niche market of the South East Queensland region," says Mark Sutch, general manager of cargo sales and marketing at Cathay Pacific. "We pick up a wide range of produce ranging from dairy products to beef shipments from the agriculturally rich South East Queensland region. Our freighter is also popular for outsized cargo and machinery from the manufacturing area surrounding Brisbane."
The current flight departs Hong Kong once a week for Sydney and makes stops in Melbourne and Brisbane West Wellcamp before returning to base. Cathay also operates another weekly Hong Kong-Sydney-Melbourne-Hong Kong rotation. According to Sutch, it's unlikely that the three destinations will be split up to become standalone routes for the time being.
"Our primary focus is to build up stable support on the Wellcamp flights," he says. "We'll review the flight routings at a later time."
Despite that, the Australian market generally performed well throughout 2016.
"We saw strong volumes of fresh produce, live seafood and milk into China," Sutch says. "In addition, the growth of other special products such as pharmaceuticals and engines has also been encouraging. With growing demand of quality food, especially from China, and the materialization of various free trade agreements, the outlook for Australia is promising."
The introduction of the Cathay service has been a smooth one so far for the airport, which otherwise only handles small regional aircraft from three domestic operators.
"We are very pleased with the operation at this stage, with systems and staff working well across a variety of cargo types and client requirements," says Hales. "Menzies Aviation Australia's support in rolling out our operation has been invaluable and has greatly assisted in providing a seamless, robust and safe operation for Cathay Pacific's 747-8F."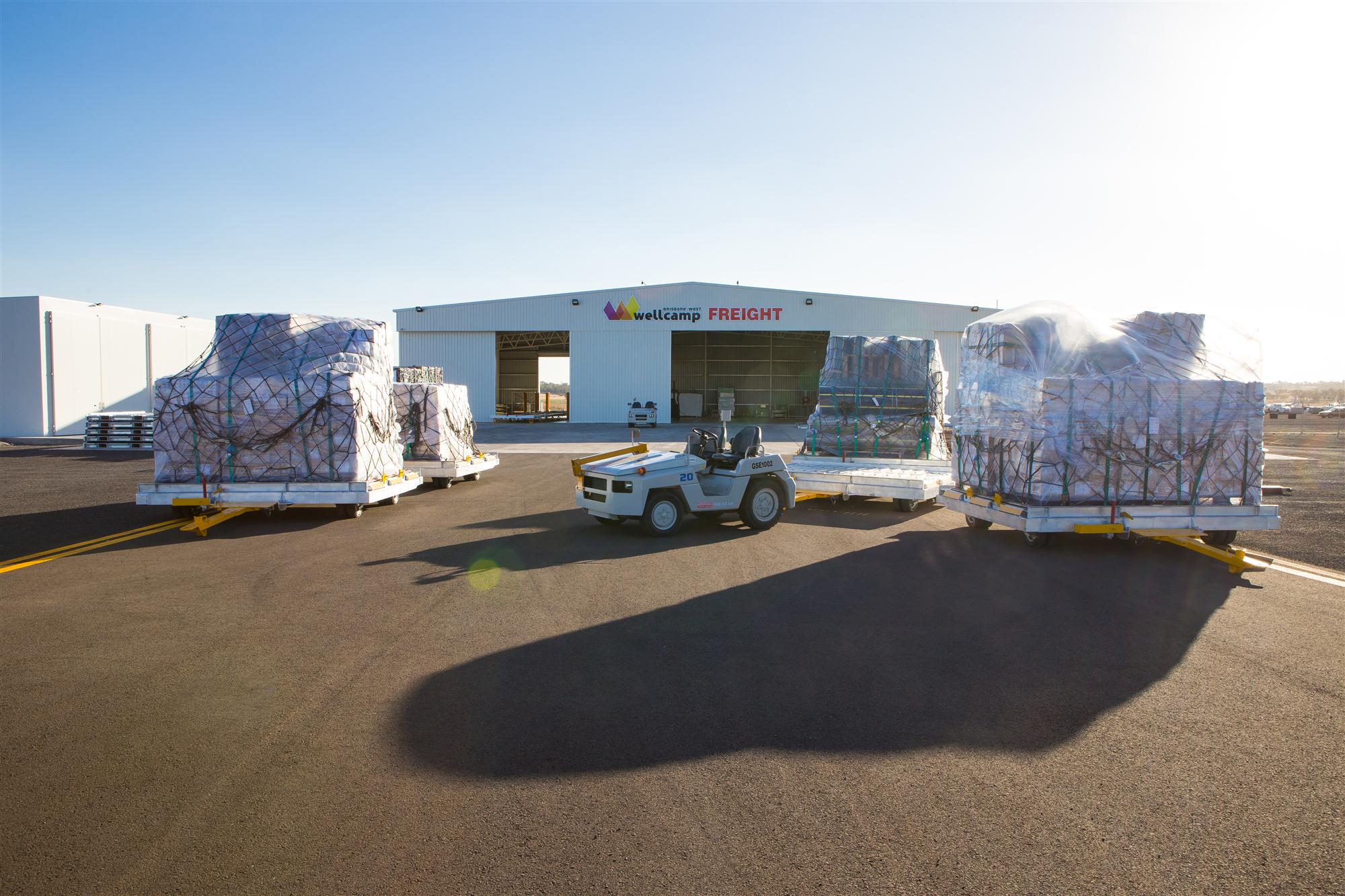 The airport's current cargo terminal offers approximately 2,000 square metres of licenced space and cool storage for 18 PMCs, with the capability to handle chilled products, oversize cargo, dangerous goods and livestock. Plans are already in place for the next phase of development.
"With current growth expectations, we envisage Stage 2, which will be a larger and more comprehensive facility with extended cool chain capabilities, to be operational by 2020," Hales says. "We did, however, build the whole airport in only 19 months. If commercial pressures dictate that roll out of additional capabilities and infrastructure should happen sooner, we have the ability to do this very swiftly."
While the airport is in ongoing discussions with other cargo carriers for international freighter services, Hales says that the number-one priority at this point is to work with Cathay to ensure the continued success and long-term viability of the 747-8F service, with potentially an additional frequency later in 2017.
In the meantime, Brisbane West Wellcamp will also work on raising its profile amongst the overseas freight forwarder network, highlighting that its location in southern Queensland allows it to serve Brisbane, Australia's agricultural, gas and mining regions, as well as northern New South Wales.
"The airport offers scope to grow trade between Australia and Asia from the heart of Australia's most productive food-producing region," says Hales. "Already, our project is attracting investment to our region from exporting and importing industries, based on the availability of air transport and developable land around the airport in the Wellcamp Business Park."
Hales is confident about the airport's success as a regional international gateway, especially because operators can take advantage of unrestricted slot times to suit their own network needs, without having to worry about curfew constraints.
"Located an hour closer to Asia than Sydney and with outstandingly competitive road transport rates to Australia's major cities, Brisbane West Wellcamp Airport represents an opportunity for an air cargo operator to have the lowest-cost, fastest-turnaround freighter service currently operating into Australia," she says. "We see ourselves as a facilitator of growth in trade between Australia and Asia, through providing aviation capacity and operational efficiencies which underpin competitive access to market for shippers."
By Jeffrey Lee
Asia Cargo News | Hong Kong