JAPANESE CARRIERS HOLD THEIR OWN IN 2016
February 27, 2017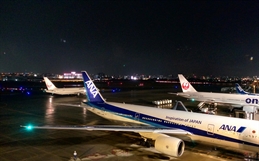 The strength of the Japanese yen meant that exports kept declining for much of 2016, and it wasn't until the final two months that the currency depreciated and brought with it a rebound in exports. Despite the setback, Japanese carriers such as Japan Airlines and All Nippon Airways still managed to hold their own during the year.
"In terms of international cargo, we benefitted from an improvement in demand, which picked up in the July-September period, though it saw a decline on trans-Pacific routes in the first half of the year," says Kensuke Tsuchida from the cargo and mail administration department at Japan Airlines. "Our revenue fell 25% year-on-year to ¥31.8 billion (US$280 million) from April to December 2016. The revised settlement method for sales commissions was a major cause of this, even though it did not impact our profit."
The airline carried out a complete overhaul of its international cargo and mail core system in 2016, bringing it in line with the one for domestic cargo.
"We offer our J Link service, a smooth, seamless service connecting international and domestic flights utilizing the features of Haneda Airport, the hub for domestic flights and where an increasing number of international flights have been operating," says Tsuchida. "With our international cargo system renovated in April 2016, it is now integrated with the domestic cargo system which had already been renovated in September 2014. It helps us improve the efficiency of cargo operations and boosts J Link too."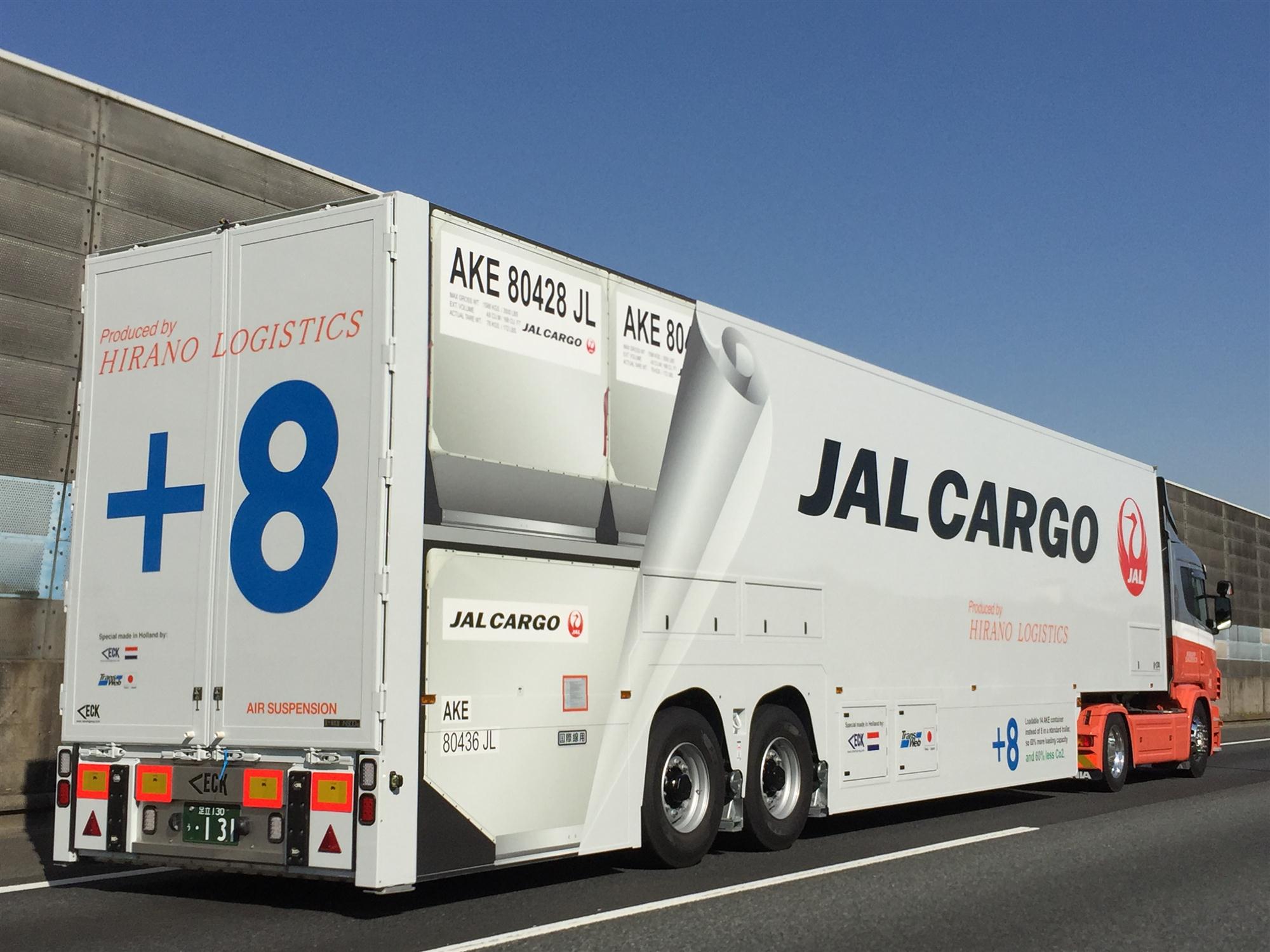 Meanwhile, All Nippon Airways Cargo, which carried 17.1% more international freight in the last nine months of 2016 than the same period in 2015 but earned 23.6% less revenue, has also been modernizing its cargo business with an e-cargo programme it is jointly developing with JAL and Nippon Cargo Airlines.
"In the beginning, due to the use of this programme being limited to certain destinations, the utilization was not satisfactory, but after this restriction was relaxed, and with the cooperation of the forwarders, the usage rate exceeded 10% in April 2016," says an ANA spokesperson. "The latest figure of December 2016 showed 18% utilization. In particular, the performance of Narita/Kansai and Singapore exceeded 30 % and 50% respectively. We hope to further increase the utilization of other stations also by applying their know-how."
ANA is launching a non-stop flight between Tokyo Narita and Mexico City this month, a route which the carrier says has been seeing much interest from shippers and forwarders.
"We are expecting a good start, with approximately 60-70% of scheduled cargo load from Japan," the spokesperson says. "As for both ex Japan and Asia, we are aiming to cultivate high-value demand such as temperature-controlled transportation."
The flight is operated with a Boeing 787-8, which offers approximately 16-17 tonnes of belly capacity for the outbound flight.
"The capacity of the inbound flight will be limited to a certain extent due to the elevation of Mexico City," says the spokesperson. "We will firstly give priority to urgent express shipments, in cooperation with ANA's subsidiary express company, OCS Mexico, and gradually expand to other sales channels handling normal cargo in the future."
To strengthen its temperature-controlled offering, ANA launched its PRIO IB Fixed Temp. product in September 2016, a system of refrigerant plates capable of maintaining three different temperature ranges and which is designed as a substitute for dry ice. According to ANA, the product has so far seen regular bookings mainly for perishables.
"We are going to further increase performance in the near future to enhance market awareness of this product in order to load more medical products and pharmaceuticals," says the spokesperson. "We are targeting the demand for shipments requiring fixed-temperature transport, such as medical reagents or specimens, that currently use dry ice. Unlike dry ice, PRIO IB won't be handled as dangerous goods, and its long-lasting temperature control will be beneficial both for customers and for us."
Japan Airlines is also boosting its temperature-control capabilities. While it already has a passive product called CC20 that can maintain temperatures between +15 and +25°C, the airline will soon another passive container called CC5, which can maintain temperatures between +2 and +8°C.
"Just like the current CC20, vacuum-insulated panels are arranged on all six sides inside to achieve high-performance temperature control, and a temperature logger with GPS is loaded for conditions to be monitored," Tsuchida says. "We hope more customers will be interested in this series of special containers."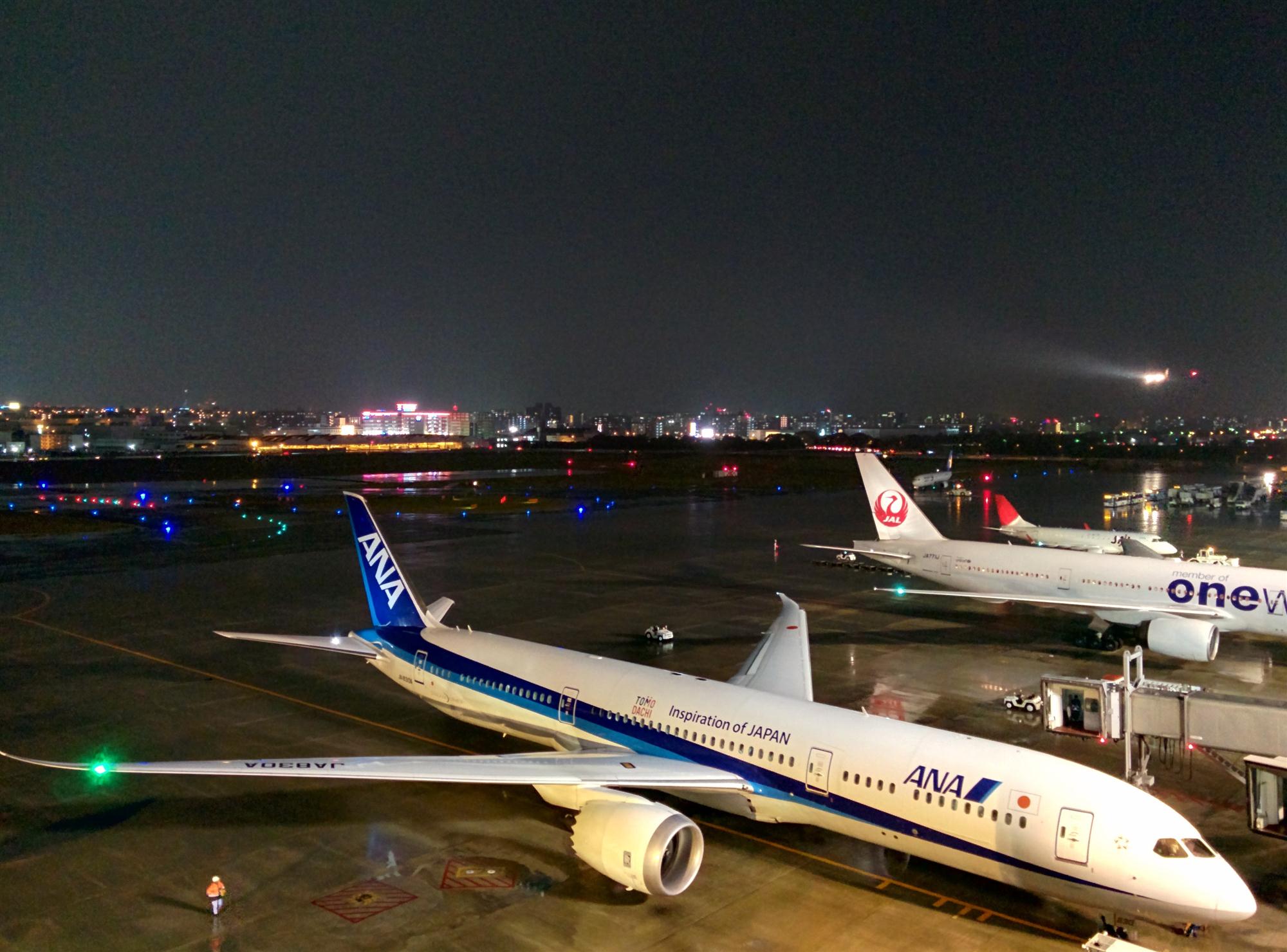 One issue to which both JAL and ANA are paying attention is Donald Trump's withdrawal in January of the United States from the Trans-Pacific Partnership. What exactly will happen to trade relations between the US and Japan, the first and only country to have ratified the agreement, remains to be seen.
"It is still unclear, but we try to maximize our profit with revenue management and by providing high-quality service," says Tsuchida.
ANA is also wary of the uncertainty surrounding the future trade environment between Japan, as well as Asia in general, and the US, but there's not much it can do at this point.
"We can't exactly measure the extent to which ANA's international air cargo business and future growth will be affected, but we are definitely concerned, knowing that the general opinion is that long-term growth and trade potential are to be expected from the TPP," the spokesperson says. "We will keep a close eye on the future market trend and continuously take whatever effective measures are needed, regardless of TPP, to keep our sales on the right track."
By Jeffrey Lee
Asia Cargo News | Hong Kong