CARGOLOGICAIR LAUNCHES SCHEDULED OPERATIONS
August 10, 2017
CargoLogicAir will begin scheduled operations when it launches a flight from London Stansted to Mexico City on August 19, 2017.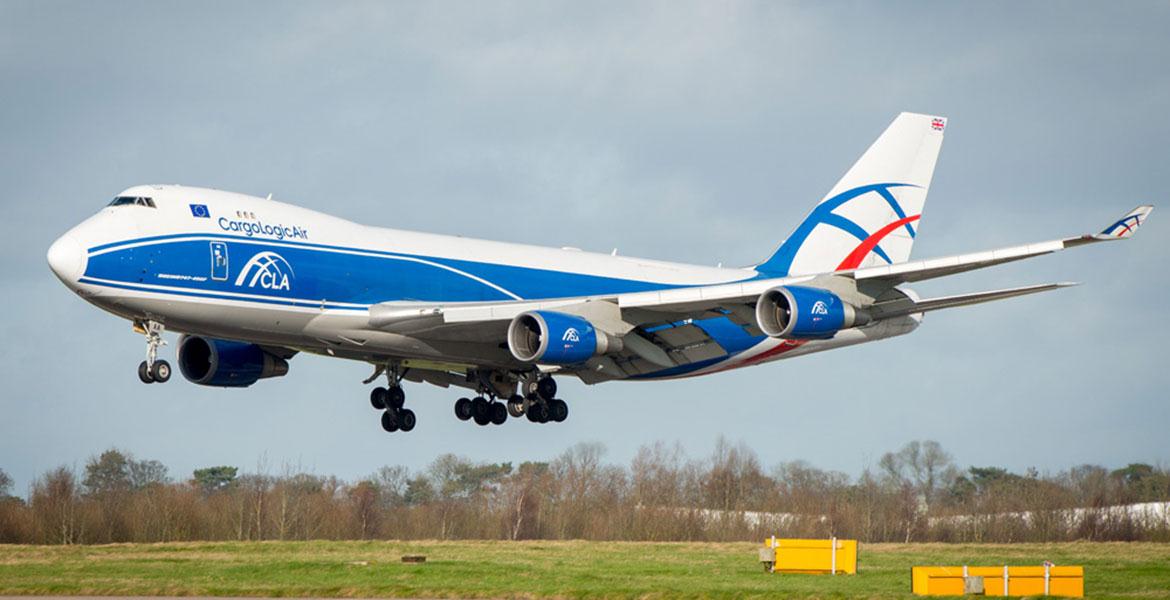 The flight will be operated twice a week with a Boeing 747-400F and will be routed via Hartsfield-Jackson Atlanta International Airport, returning to Frankfurt via Houston.
"The arrival of our third 747 freighter means we are ready to begin our scheduled cargo operations and we are confident the routing we have chosen will appeal strongly to customers moving car spares, hi-tech, energy, aerospace and healthcare products," said Dmitry Grishin, CEO of CargoLogicAir.
The carrier has appointed AEROCHARTER as its GSA in Mexico, AirCargoAmericas in the US and AirFreightLogistics in Europe.
CLA was awarded its air operator certificate by the UK Civil Aviation Authority at the beginning of 2016 and has since been providing global charter services and supporting ACMI contracts. It took delivery of its third 747 freighter in May 2017.
"Our growing air charter and ACMI operations have enabled us to establish the quality and reliability of our services and this has also helped us to already achieve a high level of customer commitments to support our first scheduled operation," added Sten Rossby, chief operating officer of CLA.
The schedule for the new flight is as follows.
P3804

Thursdays

STN 12:00

ATL 19:35

16:15 ATL

22:00 MEX

P3815

Fridays

MEX 00:15

IAH 04:55

02:25 IAH

21:45 HHN

P3806

Saturdays

STN 21:50

ATL 03:35 [+1]

02:05 ATL [+1]

06:00 MEX [+1]

P3817

Sundays

MEX 11:30

IAH 16:10

13:40 IAH

09:00 FRA