AMERICAN ENLARGES ASIA-PACIFIC FOOTPRINT
September 5, 2017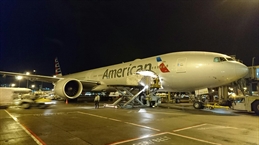 American Airlines' expanding trans-Pacific flight network may have benefited its passenger business, but the airline's cargo division is also excited about an increased presence in the Asia-Pacific region and the opportunities that come with it.
The majority of AA's growth across the Pacific has been out of Los Angeles. After starting its Sydney flight with a Boeing 777-300ER in December 2015, it went on to launch Tokyo Haneda with a 787-8 in February 2016, Auckland with another 787-8 in June 2016 and Hong Kong with a 777-300ER in September 2016. A 787-9 flight to Beijing is also scheduled to begin in November 2017.
"LA has really become our gateway to Asia," says Rick Elieson, president of American Airlines Cargo. "We're the largest carrier out of Los Angeles now, so our ability to connect Asia to LA and then have additional widebody capacity from Los Angeles to other major markets in the US means we can take cargo across the country as well."
According to Roger Samways, vice president of global sales at American Airlines Cargo, when the airline ordered large numbers of 777s and 787s seven or eight years ago, Europe and Asia were planned to be the focal points of growth.
"As we merged with US Airways, we bolted the US Airways capacity onto the AA network and that basically plugged our gaps in Europe," says Samways. "What that meant was that when we started taking delivery of new aircraft, we were able to deploy those to Asia faster. That growth is slowing down a bit now though."
The 787s have been key in helping AA expand, both heading west across the Pacific and east across the Atlantic.
"They really opened up markets for us that previously weren't very viable from a passenger perspective," Elieson says. "We still have quite a few coming over the course of this year and the next, and while we haven't made any announcements yet, just having that aircraft type in our fleet certainly creates more opportunities."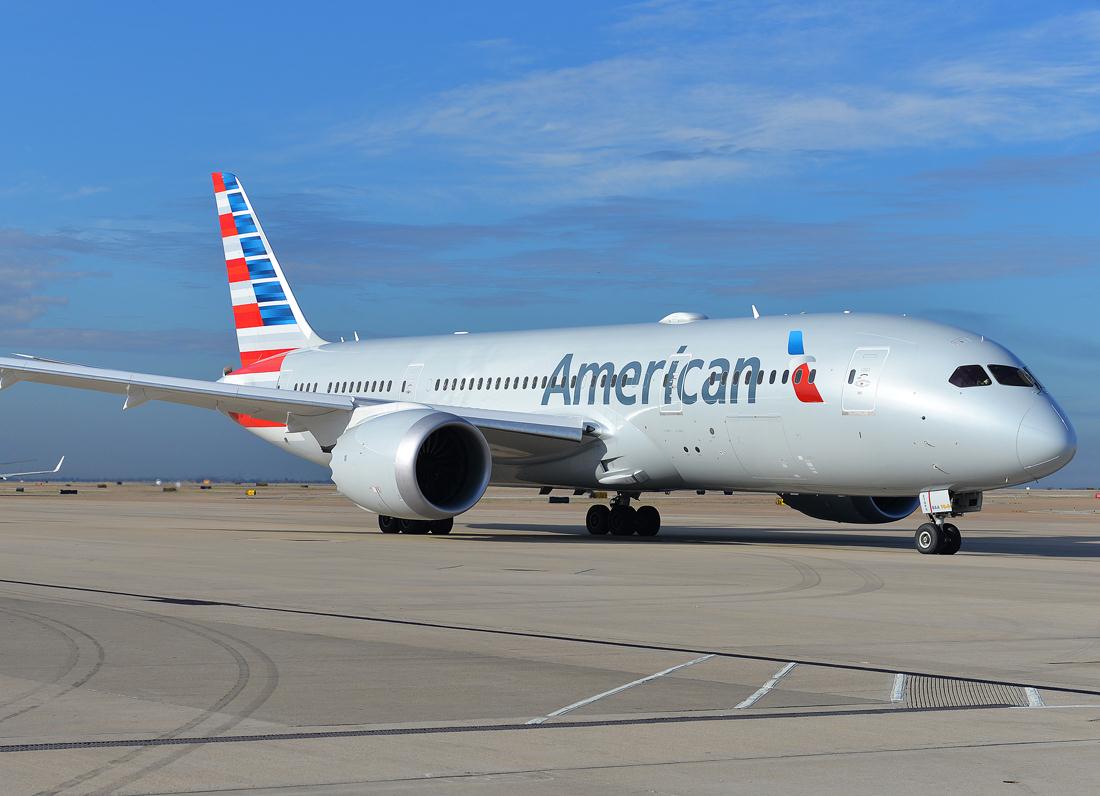 While AA's Asia-Pacific network now consists of Auckland, Beijing, Hong Kong, Seoul, Shanghai, Sydney and Tokyo, it is still much smaller than that of competitors Delta and United, but Samways thinks that AA more than compensates for that by being stronger in other areas.
"One of the big benefits that we bring is our ability to flow traffic from Asia to Latin America and that's something that we can do faster and more effectively than any other carrier," he says. "A substantial part of our capacity out of Asia today is filled with Latin-America-destined business. One of the reasons we're able to move so much Asia-Latin America traffic is because we've now significantly increased our domestic widebody flying and have daily widebodies connecting LA with Dallas and Miami. That enables us to bridge those hubs and to flow business beyond LA to connect to all that southbound capacity."
As for the Dallas and Miami hubs themselves, they work in complementary ways for the airline, with more widebody lift to and from Latin America at Miami and better Asian connectivity at Dallas. But as American's largest hub, Dallas/Fort Worth International Airport will be working very closely with the airline to achieve its own aspiration to become a hub for Asia-Latin America traffic.
"One of the things they can help us with is actually supporting some more of our own capacity," says Samways. "We have extensive connections into places like Chile, Argentina and Brazil, but we have limited widebody capacity into Central America. Working with DFW potentially opens up new freighter connections into that part of the world, which is great for us because we've actually got a very established relationship with customers in many markets."
In March 2017, AA began a strategic relationship with China Southern Airlines by announcing a US$200 million equity investment in the Chinese carrier, but the predominant focus of the partnership, at least for now, is the passenger side rather than cargo.
"I think there's a lot of potential when you get two of the largest carriers together like that," says Elieson. "We're still exploring what that might mean. It's still early days."
What is less uncertain is that yields have been improving across the board, which Samways attributes to a few factors, including the Hanjin bankruptcy, freighter capacity exiting the marketplace and an overall pickup in demand.
"What's really encouraging is that in Europe, outbound yields are really strong," he says. "We've seen incredible volume growth over the last seven months. Even in Latin America, where the market is still not as strong and there's still softness, we've seen pockets of yield improvement driven by some strong perishable growth in the first quarter. Outbound US, which has been in the doldrums for a long time, has also seen yield improvement in a number of markets."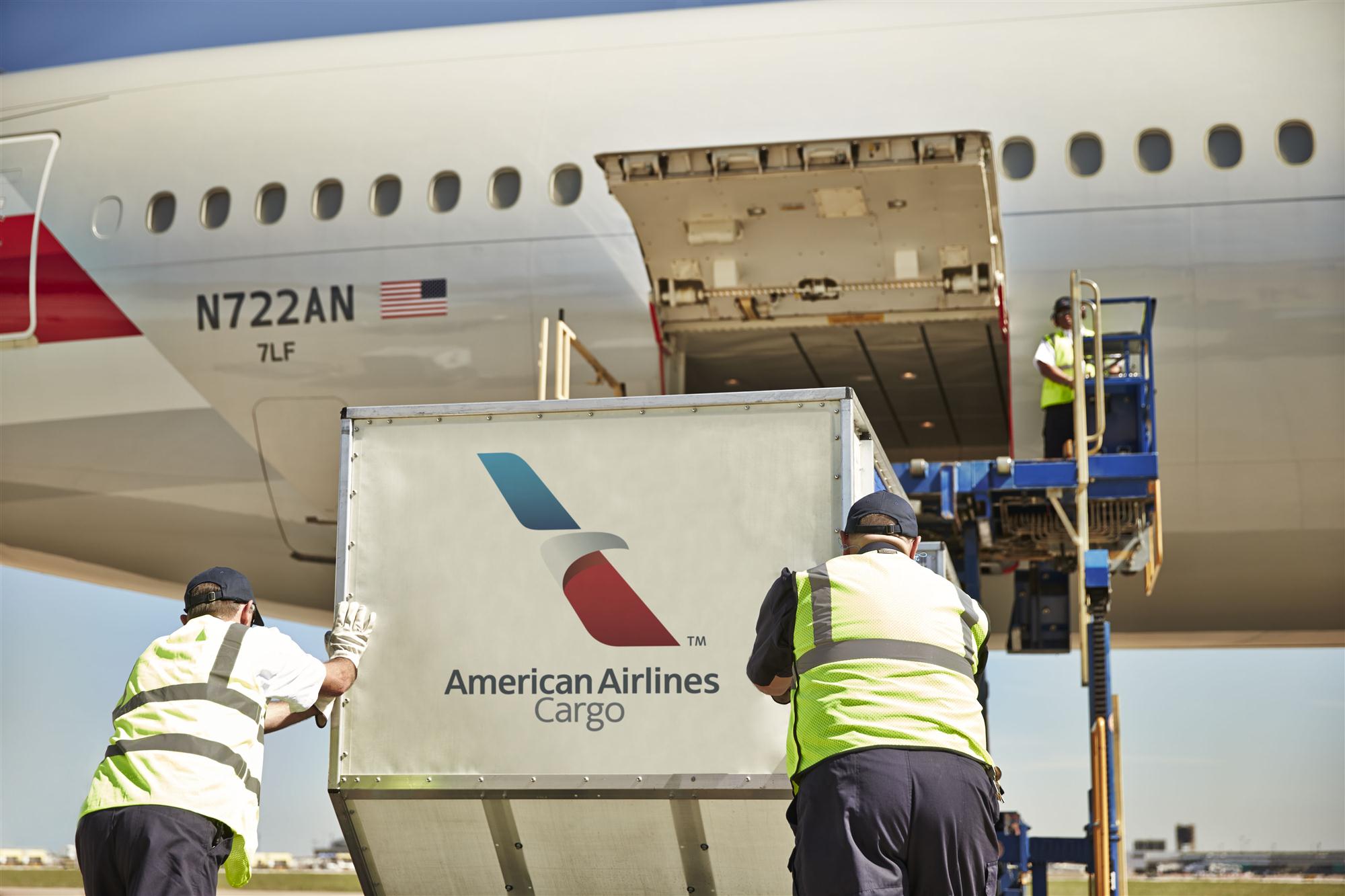 Meanwhile, American has recently taken the decision to invest in an end-to-end change of its IT systems, an undertaking which is expected to take 18 months to two years to complete.
"We have today, as does any carrier which has been doing it for a long time, a long list of legacy systems – 91, to be precise – and I think that's a bit more than we need," says Elieson. "It's because it's a complicated business and so it becomes too overwhelming to replace. What you do is continue to append more and more systems, and it reaches a point where it becomes rather brittle. It's a significant investment of both time and energy to carry out a wholesale replacement of those systems, but it becomes much more stable with a faster response time."
Going forward, Elieson says that there are three main areas of focus for the carrier. The first is maintaining operational reliability. With the largest aircraft fleet in the world, American has to put a lot of effort into making sure all those planes are ready for service so that it can deliver on its promises.
"The second is exceptional customer experience," says Elieson. "We want to get things right when they go sideways, but we also take those learnings and loop them back into the process so they become an engrained and standard part of how we do business."
The third aspect is focusing on the future. According to Elieson, who has been with American since 1994 but joined the cargo division in March 2017, the company is making investments this year that are unparalleled. Many of those investments will only be reflected in the business in years to come.
"It is recognition that we're committed to this line of business," he says. "We have a management team that recognizes the importance and the potential of how much more it could be, so the good news is that I'm joining an organization with a very clear mission and objective."
By Jeffrey Lee
Asia Cargo News | Munich