OMAN TO RECLAIM CONTROL OVER OMANI CARGO
September 5, 2017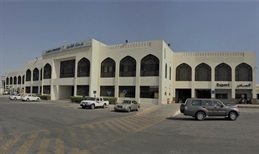 A brand new cargo terminal at Muscat International Airport is set to help Oman become a new hub in the Persian Gulf.
There are two different plans as to the opening of the new facility, which is close to completion and has been developed in parallel with a new passenger terminal at the airport.
"One is to do it simultaneously with the passenger terminal, which is scheduled to open before the end of 2017," says Massimo Roccasecca, cargo development manager at Oman Airport Management Company. "But the other is to open it a few weeks before the passenger terminal. This is mainly because the volumes that we're handling at the existing facility are way over our capacity. We're definitely struggling at the moment. The existing facility was designed to manage up to 90,000 tonnes per year. We ended 2016 with about 160,000 tonnes. So there's definitely congestion, but we don't want to run the risk of opening before everything is ready."
The current terminal is operated by Oman Air SATS, a joint venture between Oman Air and SATS which was established in November 2016 when SATS acquired a 33% equity stake in Oman Air Cargo. Oman Air SATS has also been awarded a concession at the new facility for five years.
"There is a mandate from the government for a second handler, but with the existing volume and capacity, we're working on a possible solution," says Roccasecca. "We don't want to have a second handler just for the reason of internal competition when the volumes don't justify it."
The new 38,000-square-metre facility will have an initial capacity of 350,000 tonnes per year, giving Oman Air the infrastructure it needs to carry out its growth plans. According to the carrier, the terminal will offer loading and unloading functions, export and import handling activities, air-to-sea and air-to-road services, as well as screening and customs inspection procedures.
"The new complex is capable of build-up, break-down, transfer, staging, storage and tracking of all inbound and outbound cargo in the form of pallets, unit load devices, in-house pallets and bulk cargo," says Mohammed Al Musafir, senior vice president of commercial cargo at Oman Air. "The facility accommodates frozen and chilled storage, secure and dangerous goods storage, bonded storage and quarantine facilities, as well as a live animal centre. This will grant us the ability to offer specialty products and services including express cargo, perishables, pharmaceuticals, valuables, dangerous goods and live animals in line with international benchmarks, and the capacity to better handle our growing customer base; allowing us to further compete with other regional airlines and direct more consignments through our Muscat hub."
According to Roccasecca, the plan is to position the country as a whole rather than a single airport as a hub, despite the fact that the Gulf is already home to the mega hubs of Dubai, Doha and Abu Dhabi.
"Yes, there is internal competition within the Middle Eastern region, but as a country, we definitely want to take back control of Omani cargo," he says. "Today, there's a huge amount of cargo that is not airlifted to and from Oman. This is due to a combination of factors. One is the relatively young age of the home carrier and the less extensive network. The traditional way of working of the freight forwarders means that they will just go for the easiest way. We want to interrupt the flow of trucks between Oman and the UAE."
With a fleet of four Airbus A330-200s, six A330-300s, 22 Boeing 737-800s, five 737-900ERs, four 787-8s, two 787-9s and four Embraer E175s, Oman Air can currently only carry a limited amount of cargo. But the airline is in the process of studying the feasibility of supplementing its cargo operations with freighters so that it can be more aggressive in the market.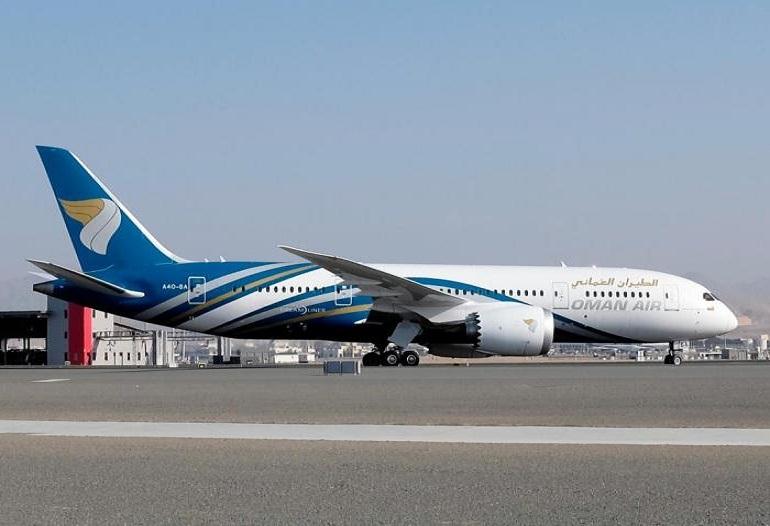 "Oman Air is the national carrier and aviation gateway to the country, and Oman Air Cargo takes great pride in assuming an active role in the growth of the Sultanate's logistics sector as Oman works towards easing its reliance on oil," says Al Musafir. "The possibility of adding freighters to our operation will add capacity and further flexibility to better achieve this goal and we will be announcing our decision in due time once our market analysis and strategy is finalized."
Under Oman's Tanfeedh initiative, a national programme to promote and improve economic diversification, the country has identified transport and logistics, tourism, manufacturing, mining and fisheries as the main sectors in which investment will be increased and job opportunities will be created, with the aim of raising their contribution to the national GDP.
"It is of the utmost importance to define priorities for the next phase and build on the efforts already exerted by government authorities," Al Musafir says. "We are firm believers in the importance of such initiatives, and we had a leading function in the logistics lab, where the framework of the logistics programme was defined."
To that end, the carrier is working on expanding its product and service offerings, including more specialized services and better tailored solutions for customers. It will also be launching a 100% cloud-based cargo management system which will be able to provide reliable, transparent and real-time data from drop-off to delivery.
While Oman Air Cargo is still a relative newcomer, Al Musafir thinks that this gives the company a great advantage in being able to analyze the market and position itself at the forefront of the industry's requirements.
"As a brand, Oman Air Cargo is a division of Oman Air, and we firmly believe in our overall brand's strategy to become the best," he says. "We constantly strive to offer our clients a premium service that is swift, efficient, secure, economical and global in reach, as well as best-in-class professional services to institute strong, lasting relationships with every client, partner and stakeholder. We understand that professional customer service is at the core of a successful business, which is why our customer service teams are at the foundation of our future success. Through a thorough combination of quality, speed, accuracy and commitment, we relentlessly work to remain ahead of our customers' expectations."
Having worked at UPS, TNT, Alitalia, SkyTeam, Cargolitalia, Damco, Maximus Air Cargo and Poste Italiane, Roccasecca has seen various facets of the cargo business and is confident it will help him in his current role.
"I think I have nurtured the right sensitivity because I know what is important for an airline, which sometimes can be opposite to what is important for the forwarder," he says. "By definition, that is always away from the interests of the landlord or the concession owners of the airport. The fact that I understand the mechanisms from different sides of the business actually gives me an advantage to understand when my colleagues at Oman Air are trying to launch a new destination with a full load from day one."
Roccasecca adds that he has come to realize that Oman has a serious commitment, and that he will do what he can to advance it.
"One of the most important aspects is to improve its visibility as a country at the global level," he says. "My part is to support the home carrier to load up the bellies of its planes, because ultimately its success is my success."
By Jeffrey Lee
Asia Cargo News | Munich