CHANGI AIRPORT GROUP LAUNCHES PHARMA@CHANGI
October 4, 2017
Changi Airport Group has formalized and launched Pharma@Changi, its air cargo community dedicated to the handling of pharmaceutical shipments.
The community consists of Bolloré Logistics, CAG, CEVA Logistics Singapore, DHL Global Forwarding, dnata Singapore, Expeditors Singapore, Global Airfreight International, SATS, Schenker Singapore and Singapore Airlines Cargo, companies that span across different parts of the supply chain. All the member companies have been awarded the Center of Excellence for Independent Validators in Pharmaceutical Logistics certification from the International Air Transport Association.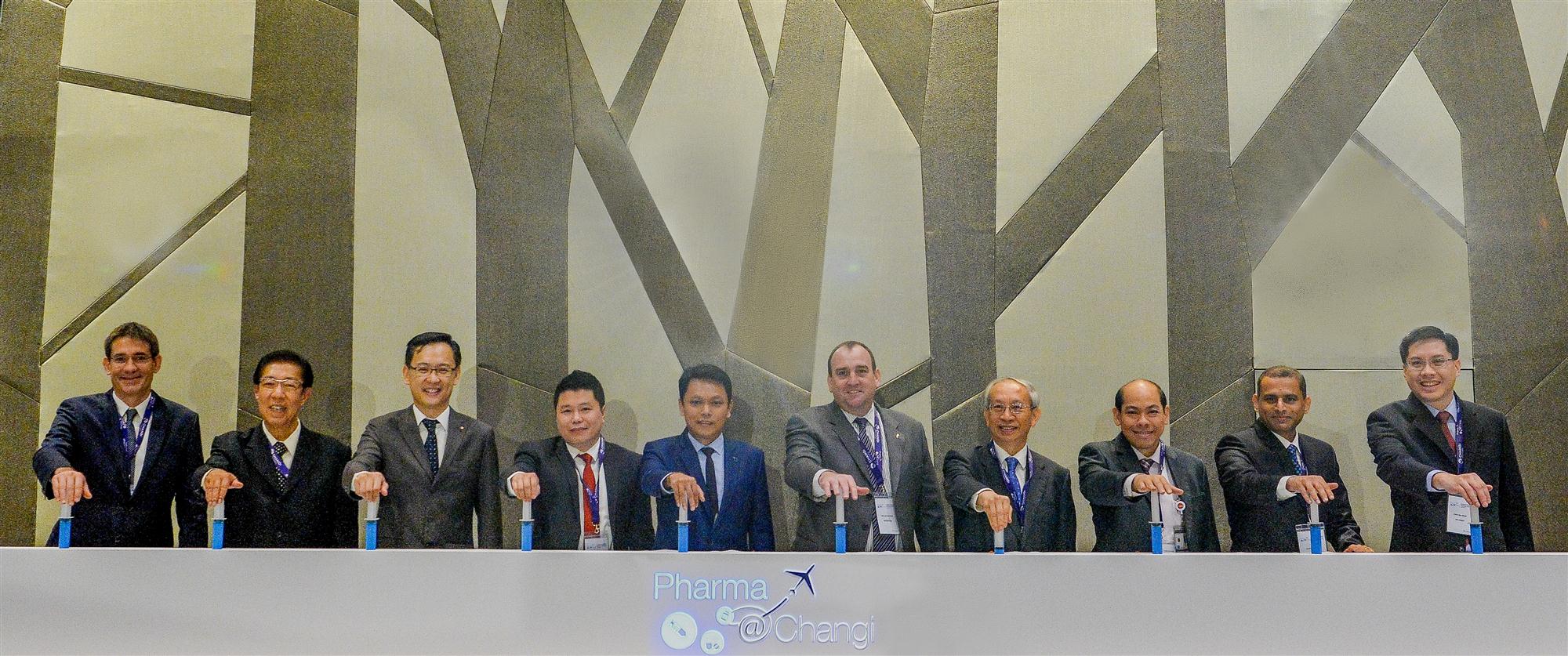 "As the first air cargo community in Asia Pacific to attain the IATA CEIV Pharma certification, the new Pharma@Changi initiative aims to further solidify the partnership among air cargo players at Changi Airport in strengthening Singapore's capabilities, by jointly pursuing the best standards in pharmaceuticals air cargo handling," said Lim Ching Kiat, managing director for air hub development at Changi Airport Group. "Over the last three years, pharmaceutical cargo has consistently ranked among the top five cargo types transported via air freight globally, in terms of total value. In the first eight months of 2017, Changi Airport handled more than 15,500 tonnes of pharmaceutical cargo."
As part of the memorandum of understanding, the member companies will promote Singapore Changi Airport as a trusted and reliable hub for pharmaceuticals in the region. They will also assess new and emerging trends and technologies in the sector, and implement pilot projects.
"The Asian freight market is the largest in the world, accounting for 40% of total global trade," said Nick Careen, senior vice president of airport, passenger, cargo and security at IATA. "The creation of Pharma@Changi, by Changi Airport, one of the largest transportation hubs in South East Asia, is the first air cargo community in Asia Pacific. This is great news for the supply of pharmaceuticals across the region. Pharma shippers at Changi Airport can now be assured that they are receiving the highest-quality service in terms of standardization and transparency."
Chin Yau Seng, president of Singapore Airlines Cargo, said that he was proud to be a part of Pharma@Changi.
"As part of this initiative, we endeavour to deepen our collaboration to achieve the highest standards of pharmaceutical handling, while upholding a reliable cool-chain network which extends beyond the Singapore hub, to Asia Pacific and the rest of the world," he said. "In addition, we will remain active in adopting new technology to meet customer needs."
CAG is also a member of the Pharma.Aero initiative founded by Brussels Airport and Miami International Airport.