HACTL SIGNS DEAL WITH AVIASTAR-TU
October 13, 2017
Hong Kong Air Cargo Terminals Limited has been selected by Russian carrier Aviastar-Tu to handle its new freighter services from eastern Russia to Hong Kong.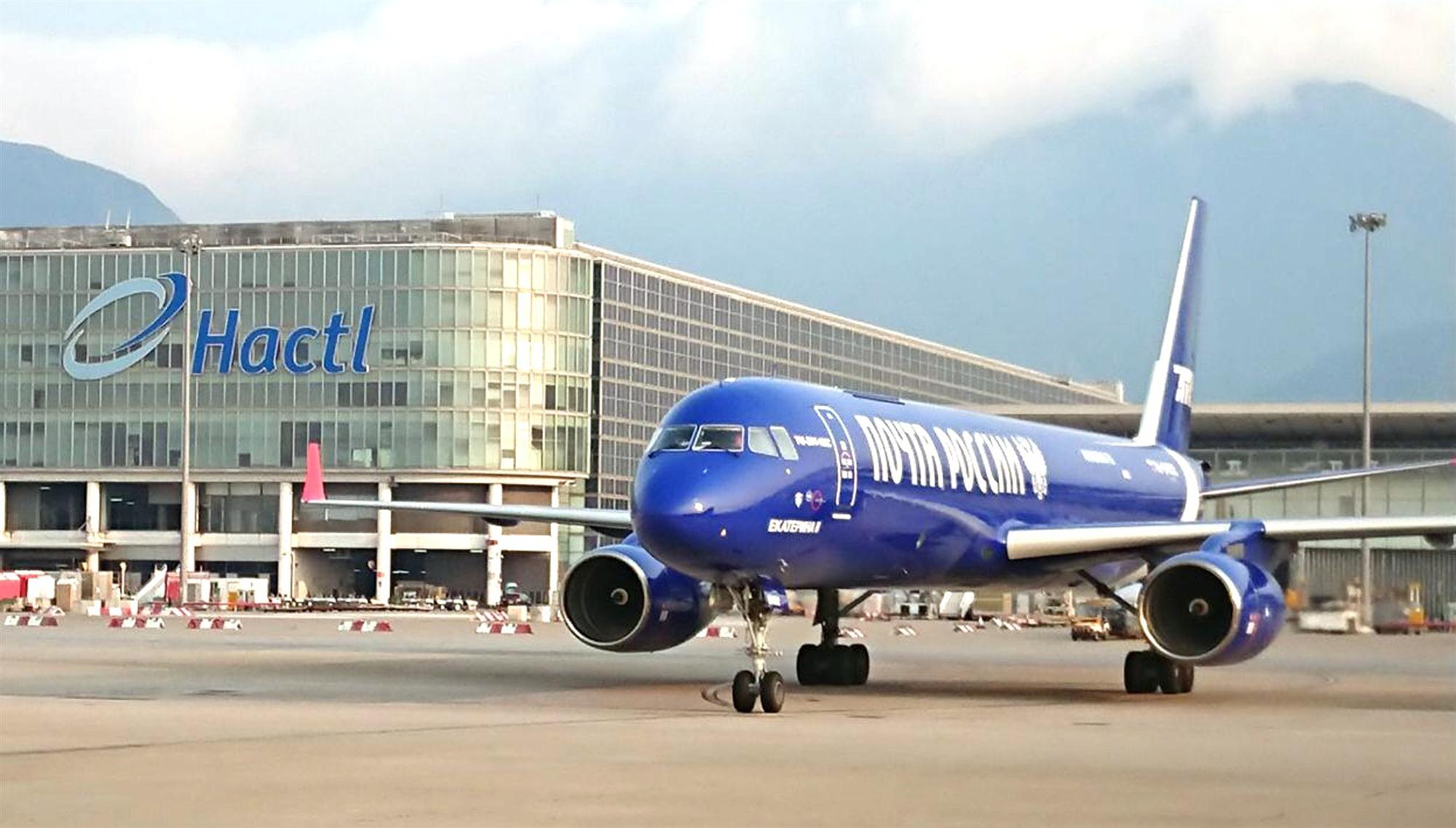 Aviastar-Tu recently started flying from Tolmachevo to Hong Kong using a Tupolev Tu-204C freighter aircraft, which has 14 pallet positions and a payload of 28,500kg. The airline plans to add an extra frequency from Tolmachevo and a twice-weekly flight from Vladivostok by the end of 2017. All services are being operated for Russian Post.
"The contract for which we are operating these new flights is an important win for Aviastar-Tu," said Dmitri Kovalenko, CEO of Aviastar-Tu.2. "We are confident that Hactl's considerable experience in mail handling, and their dedicated express facilities, will enable us to provide our customer with the highest possible service standards."
Hactl provides a full ramp and terminal handling service for Aviastar-Tu, along with all documentation.
"We are very pleased to welcome Aviastar-Tu to Hong Kong, and to the Hactl carrier community," said Mark Whitehead, chief executive of Hactl. "This is an interesting new contract, as we believe it marks the Tu-204C's first appearance in Hong Kong."
Aviastar-Tu was launched in 2000 and has operated the Tu-204C for a number of major express parcel companies and postal authorities, both in Europe and between Asia and Russia.