OMAN AIR CEO RESIGNS
October 18, 2017
Oman Air's board of directors has accepted the resignation of Paul Gregorowitsch [left], the airline's chief executive officer.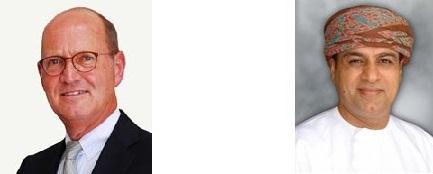 According to Oman Air, Abdul Aziz Saud Al Raisi [right], executive vice president for products and brand development, will serve as acting CEO with immediate effect until a permanent replacement is appointed.
The board thanked Gregorowitsch for his efforts during his tenure with the company.
Gregorowitsch was appointed as CEO in August 2014, joining Oman Air from Air Berlin. He was previously president and chief executive officer of Martinair Holland and has also held management positions at Air France-KLM.