EVA AIR CARGO TAKES DELIVERY OF 777F
November 10, 2017
EVA Air Cargo has taken delivery of its first Boeing 777 Freighter.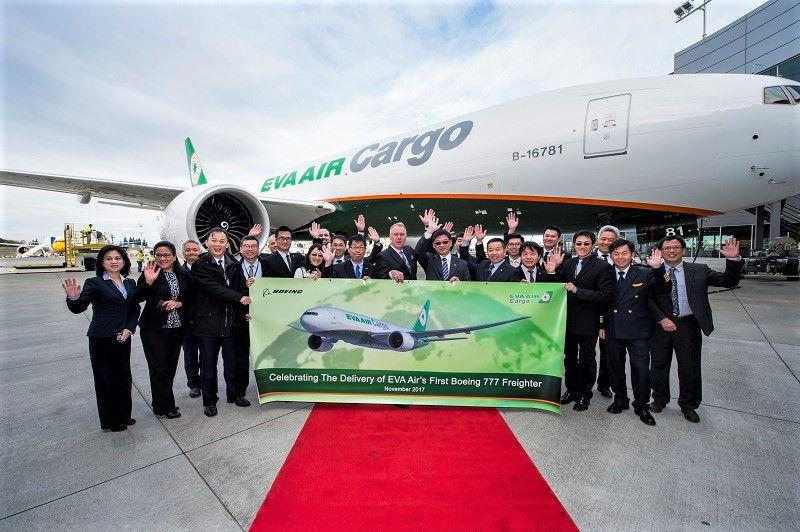 The 777F has a capacity of 102 tonnes and is capable of flying 5,000 nautical miles.
The carrier plans to deploy the aircraft on routes between Asia and North America later this month, serving destinations such as Hong Kong, Shanghai, Shenzhen, Singapore and Bangkok in Asia, and Los Angeles, San Francisco and Chicago in the US.
EVA ordered five 777Fs from Boeing in July 2015 and will receive the remaining four by September 2019. It will also retire its five remaining 747-400Fs by the end of 2019.
EVA Air now operates a fleet of 79 aircraft, including 34 777-300ERs.