AAT BEGINS CARGO HANDLING FOR HONG KONG AIRLINES
November 13, 2017
Hong Kong's Asia Airfreight Terminal has begun handling cargo for Hong Kong Airlines and its subsidiary Hong Kong Air Cargo Carrier.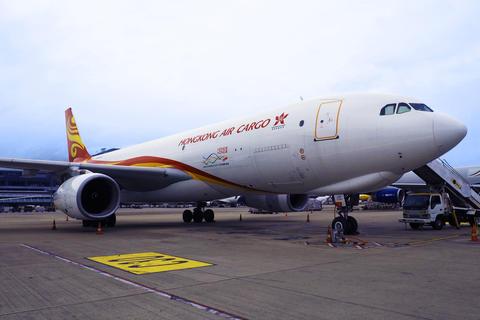 "We are proud to finally welcome Hong Kong Airlines and Hong Kong Air Cargo Carrier to our terminal," said Kuah Boon Kiam, general manager of AAT. "They are the second-biggest airline group in Hong Kong and in anticipation of their arrival, we have upgraded our facilities, manpower and equipment in order to better meet their requirements as a hub carrier. We are confident that AAT can serve as a strong and reliable partner for them to further grow their air freight business out of Hong Kong, the world's busiest cargo airport."
The move was announced in March 2017.
Hong Kong Airlines was established in 2006 and operates an all-Airbus fleet. Subsidiary Hong Kong Air Cargo was established in April 2017 and operates its five A330-200Fs to more than 15 destinations in the Asia-Pacific region.