HAWAIIAN AIRLINES TO ORDER 787S
March 7, 2018
Hawaiian Airlines has signed a letter of intent for the purchase of 10 Boeing 787-9 aircraft with purchase rights for another 10.
According to Hawaiian, the aircraft will be powered by the General Electric GEnx engine and are scheduled to arrive in the first quarter of 2021.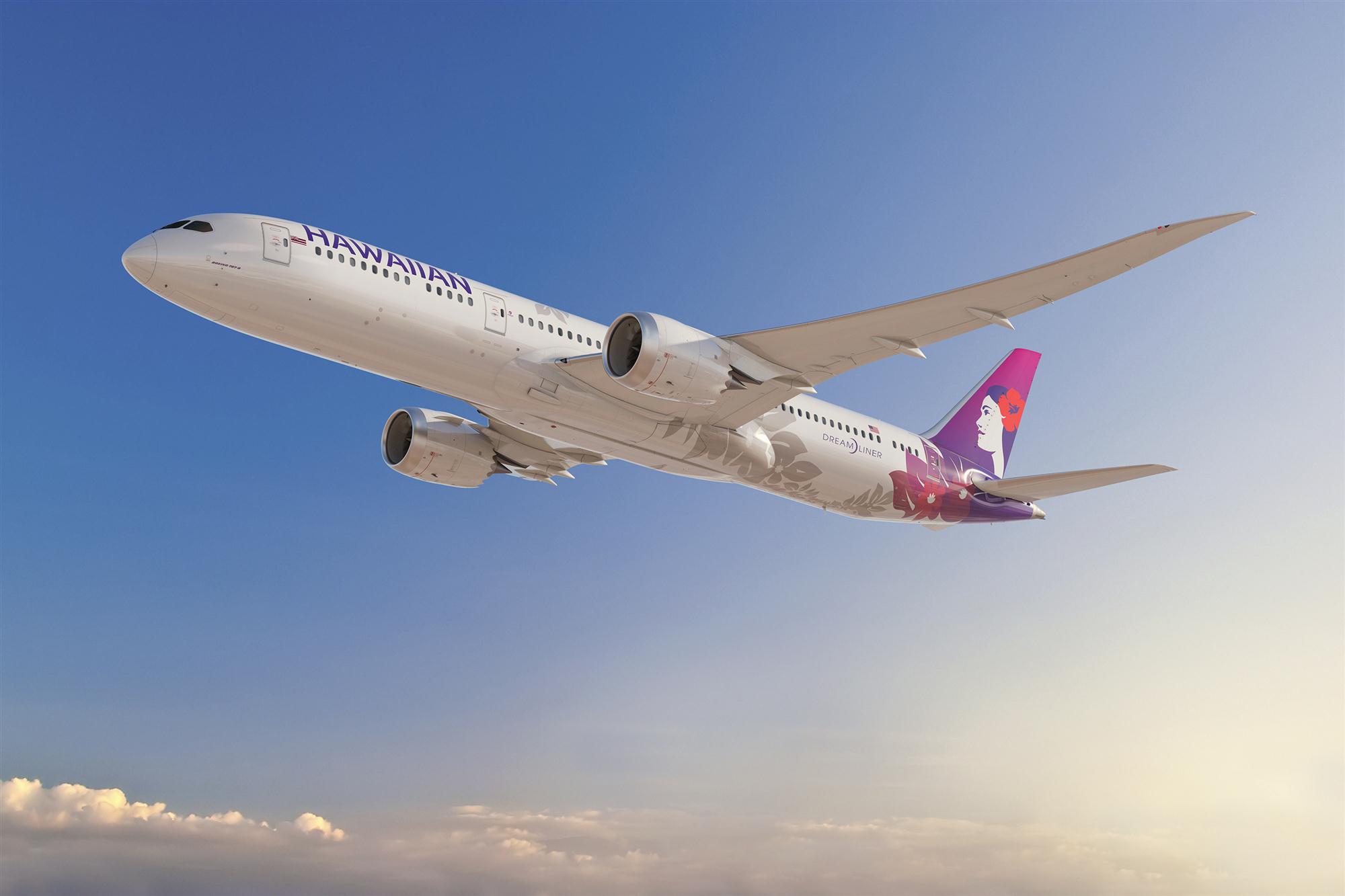 The 787-9s will be deployed on the airline's long-haul routes to Asia Pacific and North America.
"Hawaiian Airlines has been on an impressive growth trajectory, continuously expanding service between Asia and North America," said Kevin McAllister, president and CEO of Boeing Commercial Airplanes. "It's why we are thrilled they've chosen to reach their next horizon with the 787 Dreamliner. The Dreamliner's advanced technology, unmatched fuel efficiency and passenger-pleasing cabin will help Hawaiian optimize its fleet for the future and provide their customers with a best-in-class experience."
Hawaiian expects to finalize binding purchase agreements with Boeing and GE in the second quarter of this year.
The 787-9 is capable of carrying 290 passengers over a range of approximately 7,635 nautical miles. According to Hawaiian, it selected the 787-9 as part of a competitive bid process that also included the Airbus A330-900.
"We were in the enviable position of choosing between two outstanding models for our flagship aircraft of the future and I couldn't be more excited about the prospect of adding the Dreamliner to Hawaiian's fleet," said Peter Ingram, president and chief executive of Hawaiian Airlines.
The airline had previously also ordered six A330-800s but cancelled the order in February 2018, according to Bloomberg.
Hawaiian currently operates a mainline fleet of two A321neos, 24 A330-200s, 20 717s and eight 767-300s.