AIRPORTS RESPOND TO E-COMMERCE BOOM
March 7, 2018
The explosive growth of cross-border e-commerce has buoyed the air cargo industry, but it also overwhelmed infrastructure at numerous gateways. Among airports with ambitions to establish themselves as hubs or gateways for this traffic, the realization is growing that it requires not only more capacity but also changes in set-up.
Singapore Changi was one of the first out of the gates with a facility dedicated to e-commerce flows. Last April saw the opening of its US$15 million eCommerce AirHub, a 6,000-square-metre building opened by handling firm SATS and co-funded by the Civil Aviation Authority of Singapore.
The facility is equipped with a fully automated mail sortation system that increased the mail bag processing capacity from 500 to more than 1,800 an hour. The interface with the postal agency's airmail consignment operations allows faster flow of traffic. According to SATS, turnaround time was halved from six hours to three.
"E-commerce is going to drive a need for more special handling and increased individual handling," remarked Ray Brimble, CEO of aviation facility developer Lynxs. Automation has a significant role to play in this, but it is not the whole story, he noted. "It is part of it, but it's also how you break this traffic down and move it through airports."
Connectivity is another key element. Dallas/Fort Worth has seen e-commerce volumes soar after the start of dedicated freighter flights for Amazon in 2016. John Ackerman, executive vice-president global strategy and development, is looking for more growth when Henan Cargo Airlines, the China-based offshoot of Cargolux,  is slated to take to the skies in the fourth quarter of this year. DFW has signed an MoU with the Henan government to establish a direct all-cargo flight between the US gateway and the fledgling carrier's Zhengzhou base.
"I expect when it starts it will accelerate our e-commerce growth," Ackerman said. "Zhengzhou has been designated as an inland e-commerce port."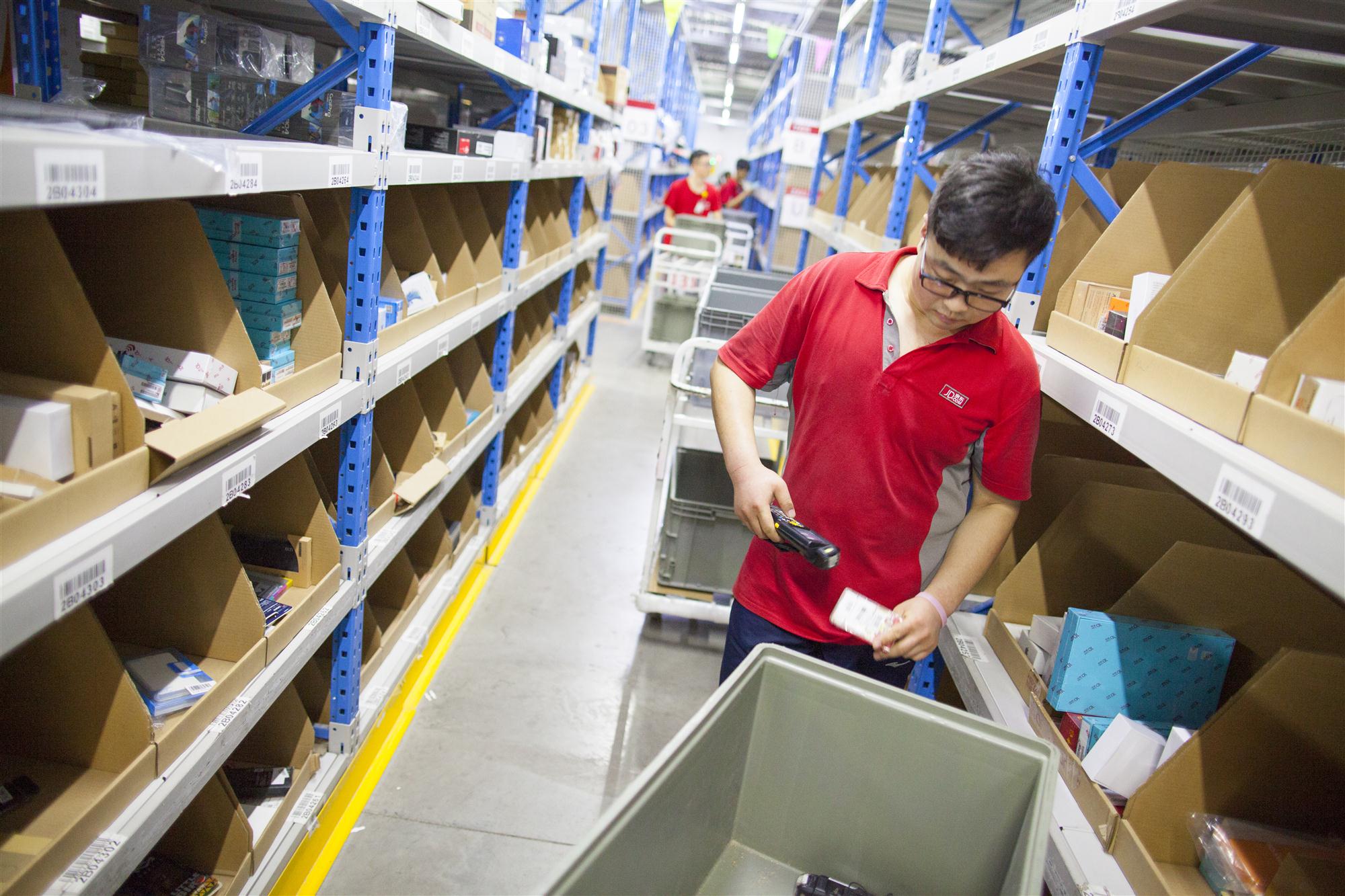 Some smaller airports regard the congestion at major gateways as an opening to attract international e-commerce flows. Chicago Rockford has seen its volumes surge over 40% last year driven by e-commerce. Flight movements soared 150% thanks to dedicated freighter flights for Amazon and an increase in freighter activity by UPS, which operates a regional hub at the airport.
Now the airport is in pursuit of international operations. According to cargo director Ken Ryan, it has held talks with several Chinese express parcel providers about the possibility of moving e-commerce through Rockford, which is an hour's drive from Chicago O'Hare.
Rickenbacker, the cargo airport of Columbus, Ohio, also has ambitions in the e-commerce arena. Having hosted Boeing 747 charters hauling in garments and wearing apparel from Asia for a long time, the airport has seen scheduled international freighter flights climb in recent years. It now hosts 15 scheduled freighter flights a week courtesy of Cathay Pacific, Cargolux, Emirates and Etihad.
To draw in e-commerce and become a gateway for this traffic to the northeastern US, the Columbus Regional Airport Authority has obtained approval for an expedited customs clearance facility at Rickenbacker. David Whitaker, the authority's chief commercial officer, hopes to have this up and running before the end of the year.
Some airlines have made moves to actively pursue e-commerce business, but most of them focus on their postal traffic to boost their parcel volumes. Meanwhile, the integrators and the dedicated operators serving the e-commerce giants have taken steps to beef up their capabilities and stay ahead of the crowd.
Amazon, which is on course to have 40 dedicated freighters hauling its traffic in North America by the end of this year, is expanding its US hub at Cincinnati with the addition of 210 acres of land. The company is spending some US$1.5 billion on the development of the hub.
At the end of January, FedEx revealed plans to invest US$1.5 billion in the expansion of its express hub in Indianapolis, the integrator's second-largest hub in the US, after Memphis. Earlier that month, on the other side of the Pacific, FedEx opened its new international express and cargo hub at Shanghai Pudong airport, a 134,000-square-metre facility that is equipped with a fully automated sorting system capable of handling 36,000 packages and documents in an hour. It also houses a cold chain centre to handle pharmaceuticals and perishables.
SEKO Logistics, a forwarder that focuses largely on e-commerce and omni-channel logistics and was one of the launch partners for Alibaba's 'One touch' platform in 2016, plans to beef up its footprint at its hubs in Amsterdam, London and New York in response to soaring e-commerce flows. The company boosted its e-commerce capabilities in Hong Kong in 2016 with the opening of a 50,000-square-foot warehouse located on the border with Shenzhen, 45 minutes from Hong Kong International Airport.
HKIA registered 11% growth in e-commerce throughput in the first nine months of last year. The airport is currently developing a five-hectare site for logistics activities with a strong focus on e-commerce and temperature-controlled goods.
By Ian Putzger
Air Freight Correspondent | Toronto