AA ORDERS 47 MORE 787S AND CANCELS A350 ORDER
April 10, 2018
American Airlines has placed an order for 47 Boeing 787 aircraft plus options for 28 more.
The order consists of 22 787-8s, scheduled to begin arriving in 2020, and 25 787-9s, due for delivery from 2023.
"We are extremely honoured that American Airlines is deepening its commitment to the 787 Dreamliner," said Kevin McAllister, president and CEO of Boeing Commercial Airplanes. "This new order is a powerful endorsement of the 787 family's unique passenger appeal and unmatched ability to help airlines open new routes and grow profitably."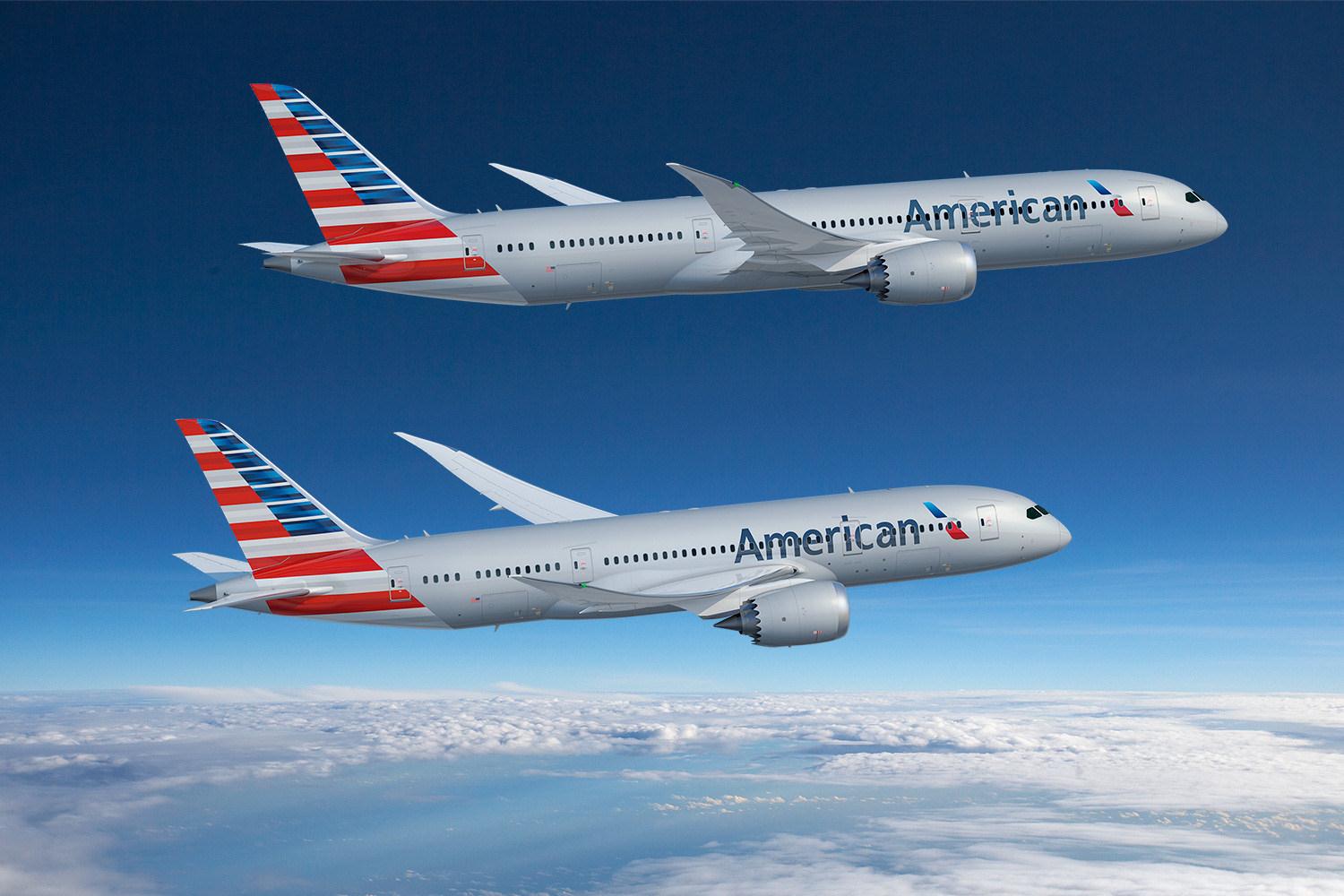 According to AA, the 787-8s will replace its 767-300s while the 787-9s will replace 777-200s and Airbus A330-300s. Both variants will be powered by General Electric's GEnx-1B engines.
The airline has also agreed with Airbus to terminate a prior order for 22 A350s, originally placed by US Airways.
"We have two excellent partners in Boeing and Airbus and our relationship with both manufacturers goes back many years," said Robert Isom, president of American Airlines. "Both offer specific aircraft that provide us with the right lift on specific missions across our global network. This was a difficult decision between the Boeing 787 and the Airbus A350 and A330neo and we thank both manufacturers for their aggressive efforts to earn more of American's business. In the end, our goal to simplify our fleet made the 787 a more compelling choice."
American ordered 20 787-8s and 22 787-9s in 2013, and has already taken delivery of 20 787-8s and 15 787-9s.
"Today's announcement is influenced by our goal to simplify our fleet and reduce the number of aircraft types we operate," said Derek Kerr, chief financial officer of American Airlines. "Our prior plan would have had us operating five widebody aircraft types, and with today's announcement we will soon reduce that to three. These new replacement aircraft are consistent with our previous plans for the size of our widebody fleet. We see significant advantages to carrying common fleet types, including creating less friction in our operation when aircraft swaps are necessary, reducing inventory needs, and creating a more consistent service for customers and team members."
More than half of the 787 programme's 71 customers have placed a repeat order for the type, which has helped the programme achieve more than 1,350 orders to date.
"We are showing again and again that the 787 Dreamliner is the champion in its class," said Ihssane Mounir, senior vice president of commercial sales and marketing at The Boeing Company. "The airplane's tremendous value proposition explains why it has become the fastest-selling twin-aisle jet in history. And when we match the Dreamliner with Boeing's suite of services, it is a combination that delivers unbeatable value for our customers."