EMIRATES SKYCARGO LAUNCHES AOG PRODUCT
April 12, 2018
Emirates SkyCargo has launched Emirates AOG, a new product designed for the transportation of aircraft parts around the world in aircraft-on-ground scenarios.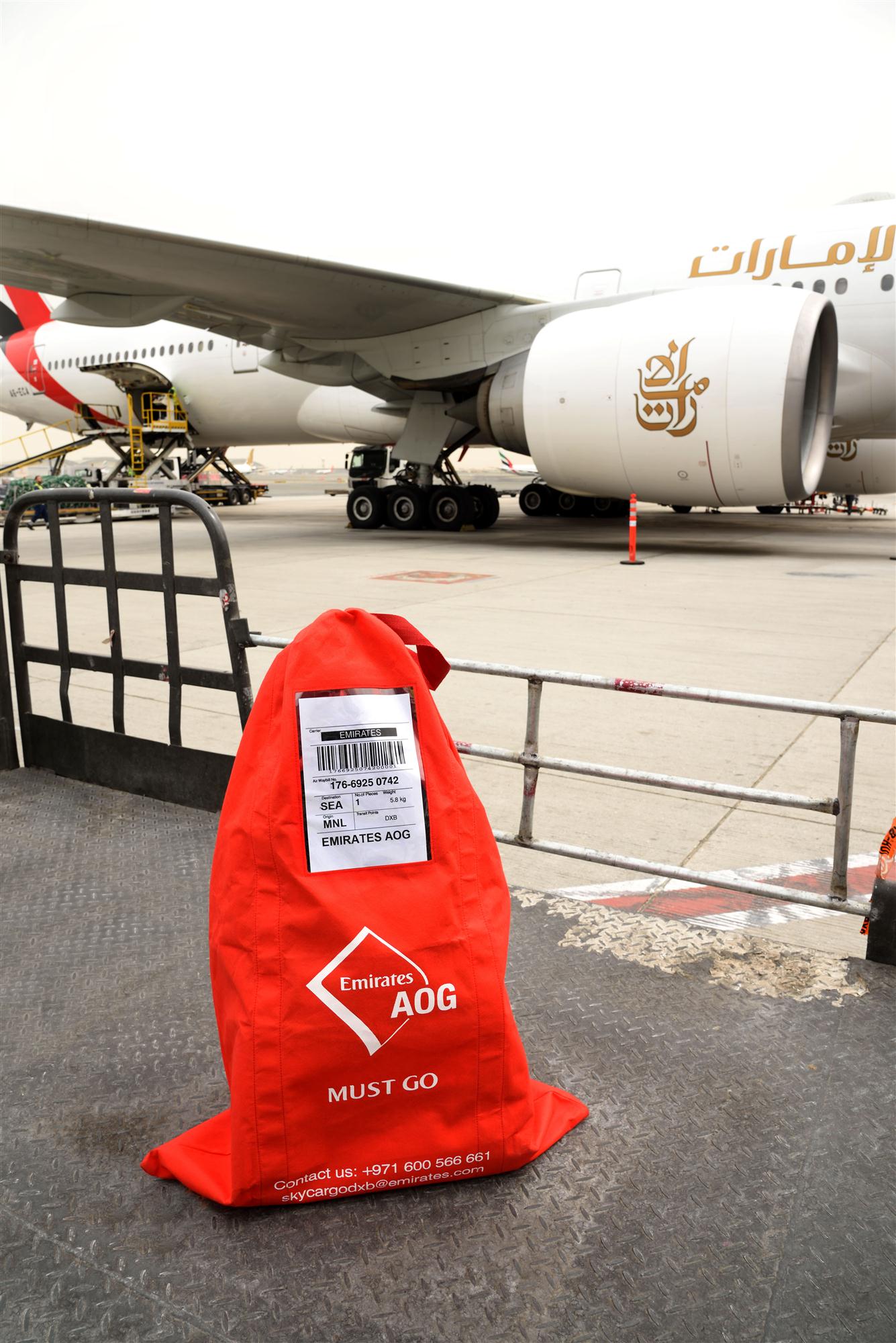 According to SkyCargo, Emirates AOG has been developed to respond to the needs of airlines wanting to service grounded aircraft by rapidly despatching critical aircraft components unavailable at the destination. The main aim of Emirates AOG is to transport parts on the quickest possible flight connection without compromising on the quality of handling and customer service, so that the financial and reputational impact to the customer airline are minimized.
"Emirates SkyCargo is committed to constantly improving our service levels and introducing new products that can respond to our customers' needs," said Nabil Sultan, divisional senior vice president of cargo at Emirates. "Emirates AOG builds on a number of our strengths – our extensive network spanning over 155 destinations across six continents, our frequency of operations to destinations as well as our own vast experience in transporting aircraft parts for Emirates' fleet. With Emirates AOG, customers can be assured of a rapid, efficient and reliable service to transport parts that can help get their aircraft back into service at the earliest."
The new product will offer an acceptance cut-off time of up to four hours before scheduled departure for shipments below 100kg, expedited delivery at destination with a maximum of 2.5 hours from actual arrival time, track-and-trace visibility and priority handling.
Emirates SkyCargo has also created a red Must Go bag for bulk loading of small AOG shipments, alerting staff to the urgent nature of the shipment and ensuring dedicated priority handling, especially during airside operations.
The freight division of Emirates operates a fleet of one Boeing 747-400ERF and 13 777Fs, and also offers cargo capacity on an all-widebody fleet of over 250 passenger aircraft.