KERRY APPOINTS NEW HEADS OF GLOBAL FORWARDING AND AIR FREIGHT
April 18, 2018
Kerry Logistics Network Limited has appointed Mathieu Renard Biron as its new managing director of global freight forwarding and Patrick Cheah as its new executive director of global air freight.
According to Kerry, the appointments are a strategic move to push forward its global international freight forwarding development strategy and further drive service enhancement across all industry sectors.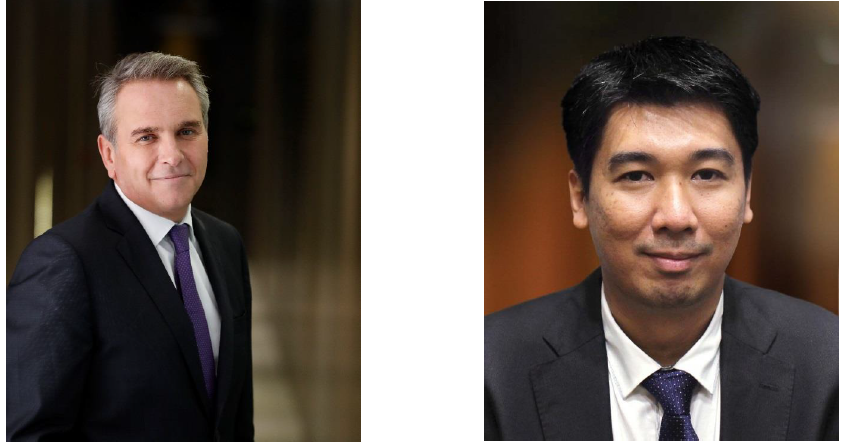 Biron will be based in Hong Kong and Bangkok, and is responsible for steering the strategic development of the group's IFF division and overseeing its overall management, both on the strategic and operational levels.
He has over 25 years of international freight experience and has held significant roles in several logistics, freight forwarding and manufacturing corporations since 1991. He was most recently regional vice president of Asia Pacific at Geodis Group.
Cheah joins Kerry from Damco and UTi, where he was head of air freight for Asia. He will be based in Singapore and is responsible for leading the group's global air freight business and the overall development of air products, trade lanes and service capabilities.
"We are delighted to welcome Mathieu and Patrick to our team," said William Ma, group managing director of Kerry Logistics. "Their wealth of experience and proven track record will be a great asset to the group. Kerry Logistics' IFF business has become our growth engine in recent years, and we are eager to build on its growth momentum and maximize synergies within our global network. We look forward to making the best out of our enhanced freight capabilities under their leadership."