EMIRATES FRESH PASSES ONE-YEAR ANNIVERSARY
May 9, 2018
Emirates SkyCargo has passed the first year of offering Emirates Fresh, a specialized portfolio of solutions for perishable shipments.
According to SkyCargo, it has transported close to 400,000 tonnes of perishables with the three levels of Emirates Fresh since its launch in April 2017.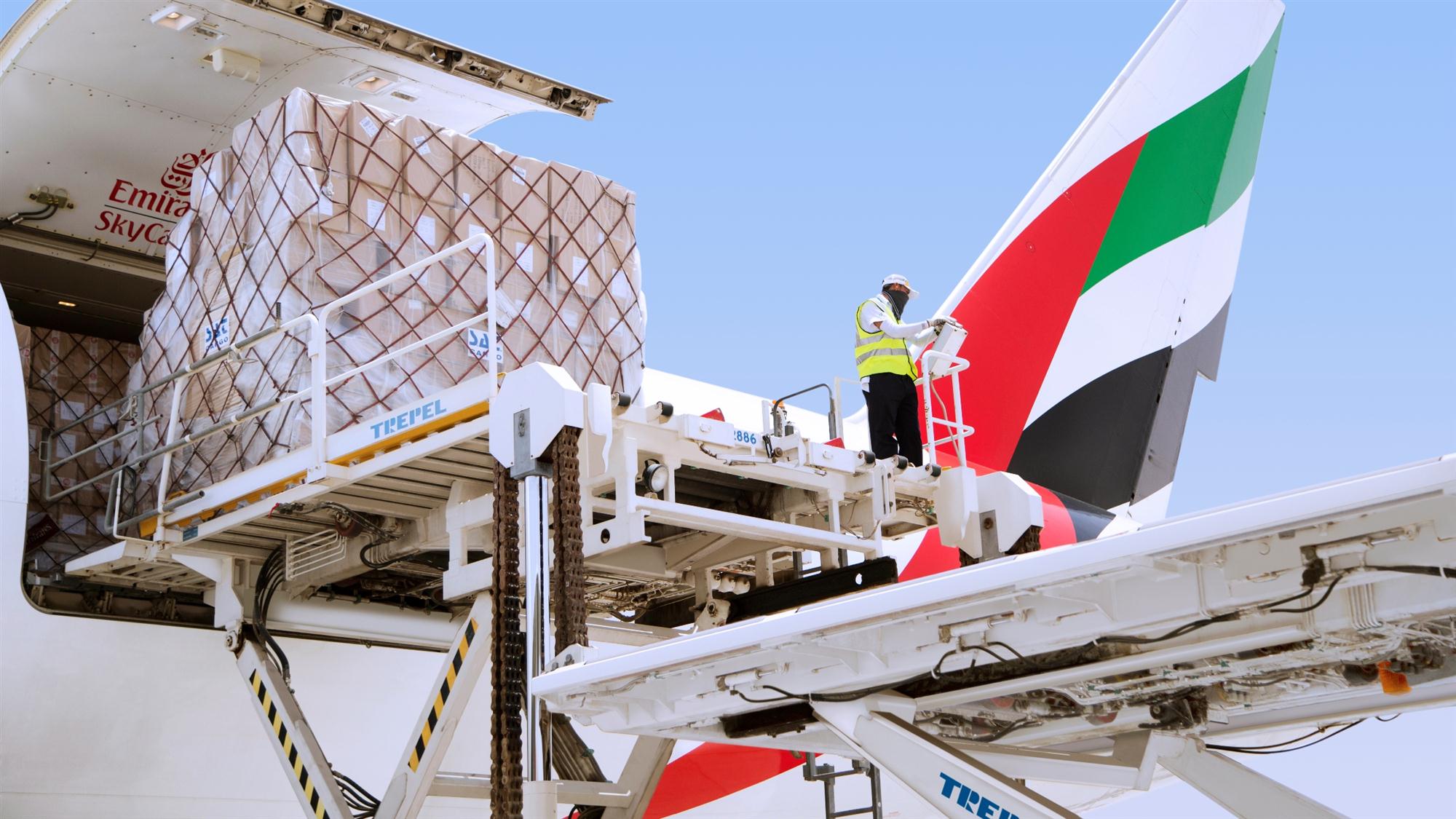 Fruits and vegetables were the largest category of perishables transported by Emirates SkyCargo, accounting for more than 150,000 tonnes. These were shipped with the basic Emirates Fresh offering. More than a fifth of the total volume of fruits and vegetables came from India, while almost half were destined for the UAE.
Emirates transported over 65,000 tonnes of seafood and close to 60,000 tonnes of meat with the Emirates Fresh Active offering, aimed at perishables that cannot withstand any temperature deviations and need intensive cool chain protection. This included salmon from Norway to East Asia, seafood from South Africa and Uganda to Europe and almost 25,000 tonnes of meat exports from Australia and New Zealand.
Over 50,000 tonnes of fresh flowers and plants were also transported with the Emirates Fresh Breathe offering. This included flowers transported directly from major flower-producing regions such as Kenya and Ecuador on freighters to Amsterdam, the hub of the global floriculture market.
"Since its launch last year, we have received extremely positive feedback on Emirates Fresh from our customers," said Nabil Sultan, divisional senior vice president of cargo at Emirates. "The three different service levels of Emirates Fresh allow us to respond to the varied needs of perishables exporters. We continue to work with our customers and to invest in and develop Emirates Fresh as well as our other sector-specific offerings. This is what helps us stay ahead of the game."
Apart from perishables, Emirates SkyCargo has developed specialized solutions for different verticals, including Emirates Pharma for the global pharmaceutical industry, Emirates Wheels for luxury vehicles and Emirates AOG for the aviation industry.
The freight division of Emirates operates a fleet of one Boeing 747-400ERF and 13 777Fs, and also offers cargo capacity in the bellies of over 250 passenger aircraft.