WFS FULLY ACQUIRES IRELAND JV
May 10, 2018
Worldwide Flight Services has become the sole shareholder of its former WFS Ireland joint venture after acquiring the minority stake of its partners, Gerry Jackson and Brendan Byrne, at the end of March 2018.
According to WFS, Jackson retired at the end of 2017 but Byrne will continue in his role as president of WFS Ireland. The venture, of which WFS had been the majority for 13 years, covers cargo-handling stations in Dublin, Cork and Shannon, serving over 50 airline customers including Air China, American Airlines, Delta Air Lines, Emirates, IAG, Lufthansa, SAS and SWISS.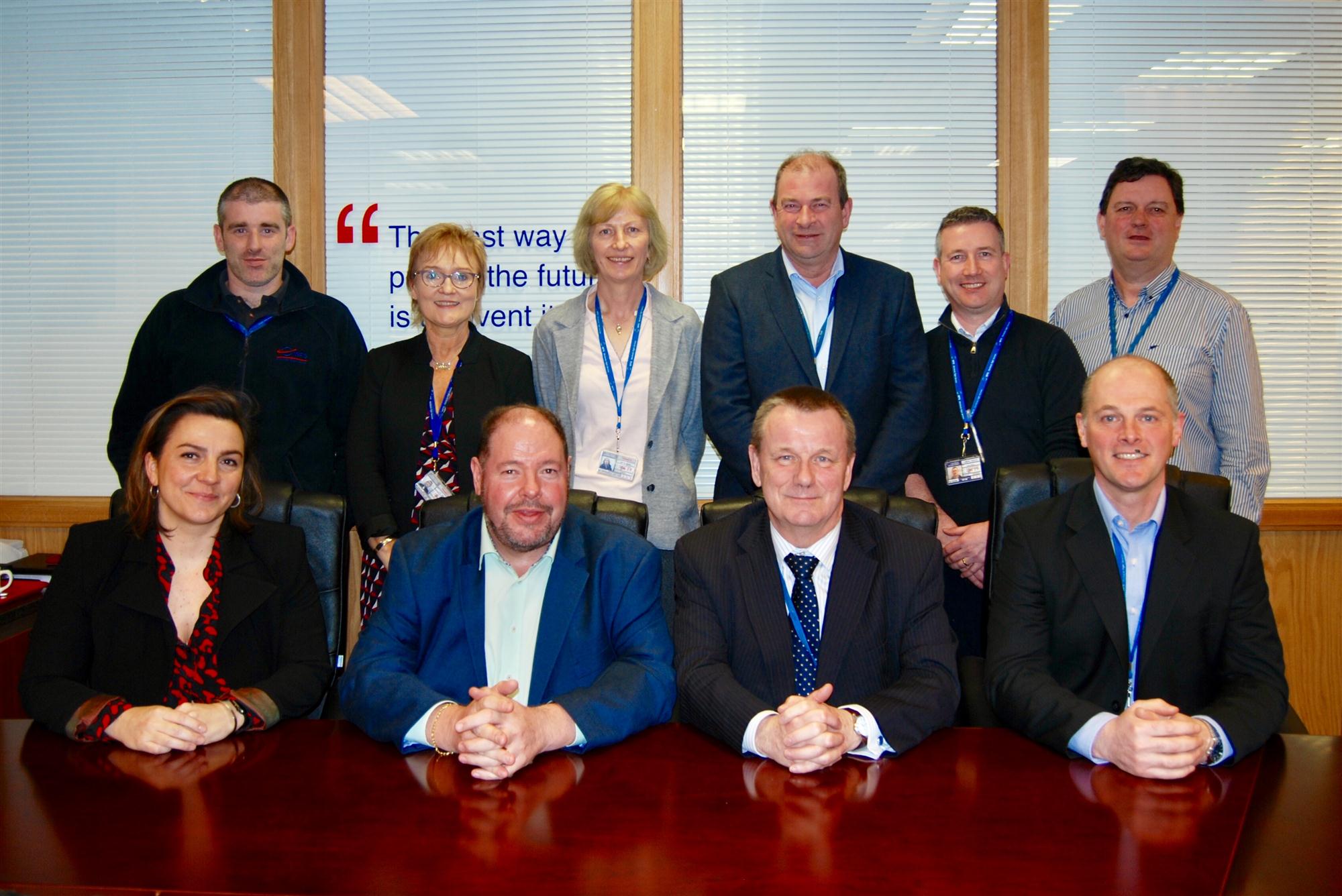 "Gerry and I are proud to see the business in such safe hands and are confident that WFS' ambition and ability to invest for the future will continue to produce significant new opportunities for both our customers and staff," said Byrne [second from right in front in photo].
WFS Ireland handled more than 45,000 tonnes of cargo in 2017. The company has over 100 employees and has recently signed new contracts with Air Arabia (Maroc), Emirates) and Norwegian.
"One of the main reasons for WFS' success is our ability to combine our global network and service offering with outstanding local teams of people in each country where we are present," said John Batten Byrne [second from left in front in photo], EVP of cargo in Europe, the Middle East and Asia at WFS. "In Ireland, we are proud to have partnered with Gerry and Brendan for the past 13 years because they are highly respected by our customers and have worked closely with us to grow the business to its strongest-ever position. We wish to thank Gerry for his many years of partnership and wish him a long and happy retirement, while Brendan will remain in his current role as we continue to grow and improve our service offering, supported by the great teams we have at all three locations. One of WFS' next major investments in Ireland will be a 70% expansion of our temperature-controlled facilities in Dublin to support our customers' pharmaceutical products and services."