CMA CGM FOUNDER PASSES AWAY
June 29, 2018
Jacques R. Saadé, founding president of the CMA CGM Group, has passed away at the age of 81.
Saadé founded the Compagnie Maritime d'Affretement (CMA) on September 13, 1978, after having left Lebanon to protect his family from civil war. He anticipated major developments in world trade and was convinced that the container would play a determining role in world maritime transport.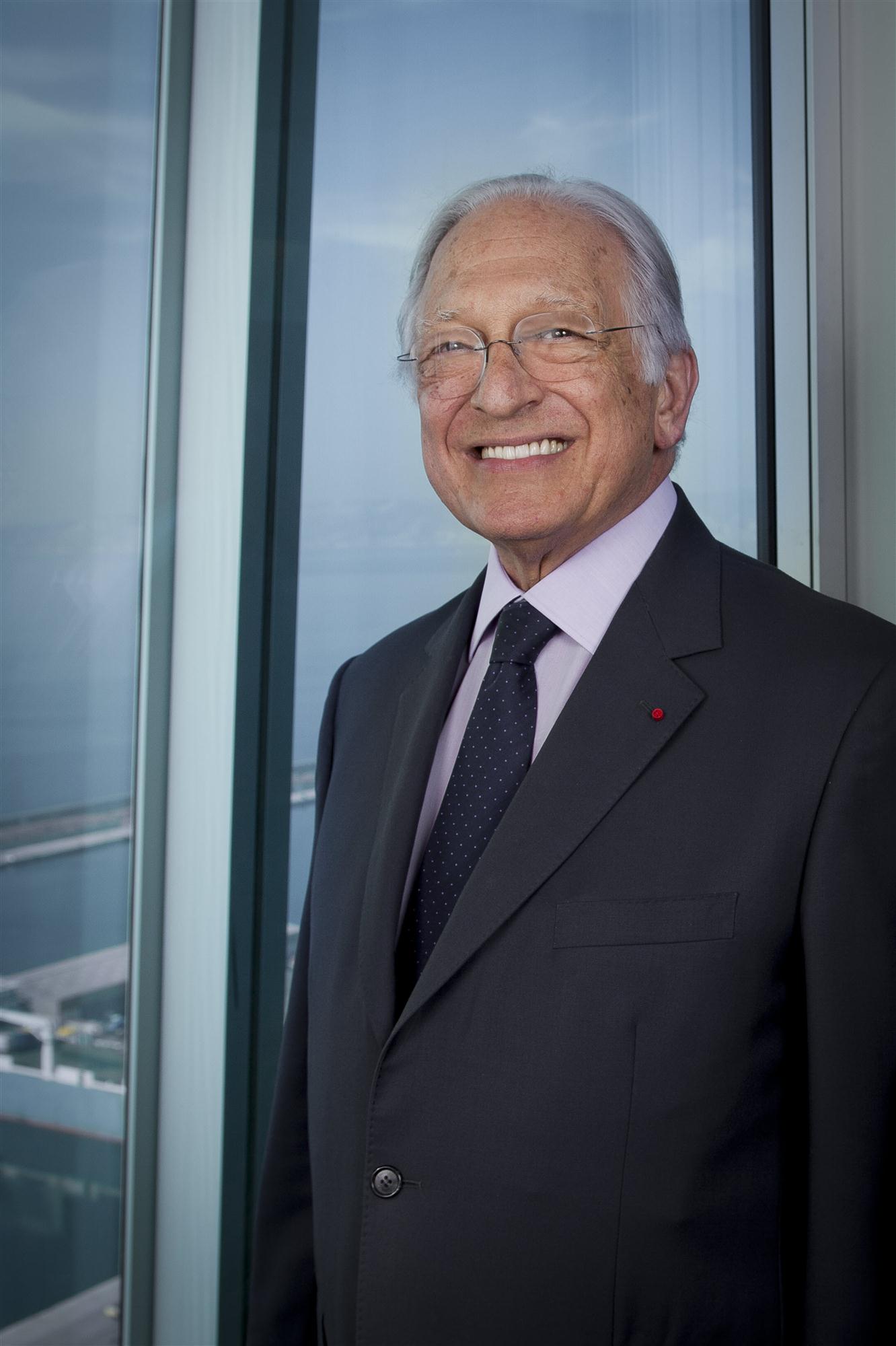 The company began with four employees, a single ship and one maritime service between Marseilles and Beirut. In 1983, Saadé sent his first ships beyond the Mediterranean and had them cross the Suez Canal. In 1986, he launched a service connecting North Europe with Asia.  In 1992, he opened CMA's first office in Shanghai.
CMA acquired CGM in 1986, ANL in 1998 and Delmas in 2005. In 2006, CMA CGM became the third-largest container shipping company in the world.
In 2006, Saadé also built the CMA CGM Tower, the new headquarters of the group in the city of Marseilles.
Saadé was recognized for his achievements during his career, receiving awards such as the City of Hamburg's Admiralitäts-Portugaleser in 2013 and an award from the Association of the Mediterranean Chambers of Commerce and Industry in 2014 for encouraging economic development and conveying a positive image of the Mediterranean Basin, as well as promoting peace and tolerance worldwide. He also obtained an honorary doctorate from the American University in Lebanon and received Lebanon's National Order of the Cedar.
In 2015, Saadé was granted the title of Commander of the French Legion of Honour by the president of France, and in 2016 was named Commander of the Ordre National du Mérite Maritime.
On his 80th birthday on February 7, 2017, Saadé, appointed his son Rodolphe Saadé to the position of chief executive officer of the CMA CGM Group and then appointed him chairman of the board of directors on November 24, 2017, according to CMA CGM.