TIGERS OPENS NEW OFFICE AT FRANKFURT AIRPORT
July 10, 2018
Supply chain specialist Tigers has opened a new office at Frankfurt Airport to support the company's global freight growth strategy.
According to Tigers, the new office is the group's third in Germany and will act as a gateway for Europe by creating air freight consolidation products, starting with the trade lane between Germany and South Africa.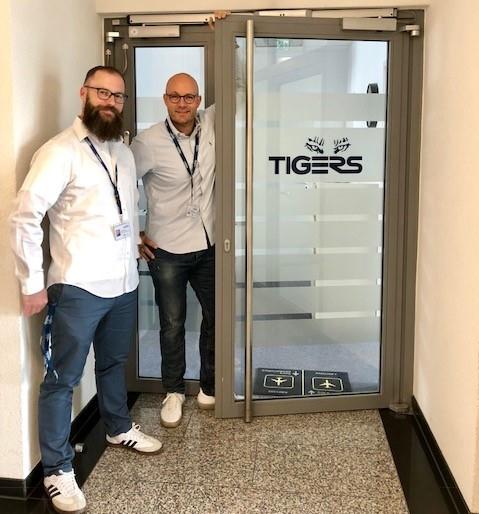 The new office is headed by Marc Acksteiner [right in photo] and offers the full range of Tigers' core services, including international freight forwarding and customs brokerage, as well as its new EU-China rail freight service, called Tiger Rail.
"The opening of our new office at Frankfurt Airport aligns with our global strategy to expand our freight activities and gain new volumes for our global freight network," said Andreas Niklasch, managing director of Germany and Switzerland at Tigers. "By consolidating multiple shipments into a single one, for example from Frankfurt to South Africa, which is a key region for us, we create competitive solutions for our customers."
Tigers' e-commerce fulfilment centre Cologne and the eTigers facility in Rotterdam have both doubled in space in less than a year due to growing demand.
Tigers Germany works across a range of industries, including industrial goods, aerospace, automotive, chemicals, pharmaceuticals, high-tech, perishables, cosmetics and fashion, among others.