DELTA CARGO STRENGTHENS ASIA-PACIFIC PRESENCE
August 7, 2018
Delta Air Lines is reaffirming its commitment to the Asia-Pacific market with new aircraft and new routes that are providing the carrier with a boost in cargo capacity.
Delta took delivery of its first Airbus A350-900 in July 2017 and deployed the new type between Detroit and Tokyo Narita in October and between Detroit and Seoul in November. The airline currently has 11 A350-900s and has 14 more on order.
"That aircraft is really revolutionary because, from our perspective, we've been seeing about 80% improvement in payload versus the A330s and Boeing 777s that it's replacing," said Eric Anderson, director of cargo sales in Asia Pacific at Delta Air Lines, in an interview during the transport logistic China 2018 conference and exhibition in Shanghai. "So it's been a very good story for us to be able to expand capacity for our customers and organically grow our footprint."
Delta has been quick to roll out the new aircraft to many of its trans-Pacific routes, particularly from its Atlanta and Detroit hubs.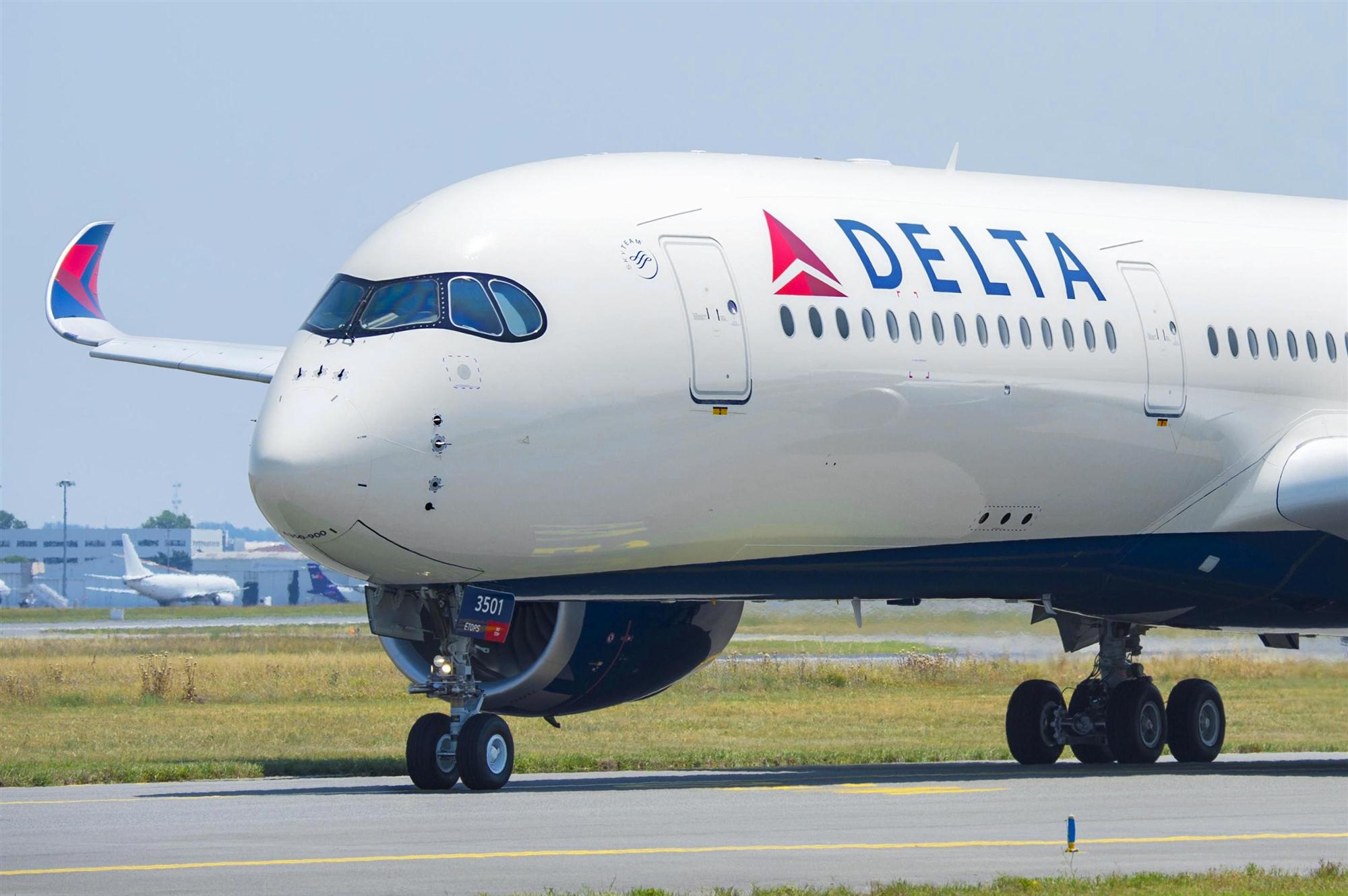 "In January this year we started flying the A350 between Detroit and Beijing, which allowed for an improvement in overall payload capability of over 100%," said Anderson. "In March, we upgraded our new Atlanta-Seoul flight to an A350. In April we launched the A350 on the Detroit-Shanghai flight, and in July we'll deploy the A350 between Los Angeles and Shanghai."
Anderson is especially excited about Delta's new route between Atlanta and Shanghai, due to be launched on July 20, 2018 with a daily 777-200LR. The flight will be the airline's fourth connection to Shanghai, on top of Detroit, Los Angeles and Seattle.
"That's going to be a game-changing route for us because it links Shanghai, which is a hugely important market, with our largest hub," he said. "We'll be able to offer significantly shorter transits to the Southeast and Latin America. From Atlanta, we have widebody services to Rio, Sao Paulo, Buenos Aires, Santiago and Lima, for example."
One key factor in Delta's optimism is the setting up of a trans-Pacific joint venture with fellow SkyTeam member Korean Air. The partnership received regulatory approval in March 2018 and specifically provides for increased belly cargo cooperation.
"From both the cargo and passenger perspectives, we view it as being a truly great product for our customers to have an expanded footprint linking the Americas with Asia," Anderson said. "It creates a much stronger end-to-end capacity proposition. Our Atlanta-Incheon addition plays into that nicely because we're linking our largest gateways and that will be a major pipeline that we expect to continue to grow together. Additionally, in January 2018 we co-located with Korean Air at the new Terminal 2 in Incheon, creating a much more seamless transfer experience for cargo as well as for passengers."
In a move which underlines the importance of the JV, Delta announced last month that it would be terminating its non-stop flight between Seattle and Hong Kong, a route that had only been upgauged from an A330-200 to a 777-200ER in March 2018. From October 4 onwards, Delta will instead rely on Korean Air to carry both passengers and cargo to and from Hong Kong.
"This will not impact customers as we will route cargo through Incheon which offers swift connections for cargo," said Anderson. "Through Incheon, Delta can offer its cargo customers not only service to Hong Kong but also to over 80 destinations in Asia."
So far, 2018 has been a continuation of the strength seen last year, according to Anderson, who attributed it largely to the transformation that Delta Cargo has been going through over the last 16-18 months.
"We've been continuing with our investments in technology and process improvements to enhance the overall customer experience, with the mission of being on time every time," he said. "We want to be a more thoughtful, reliable and innovative airline for our customers."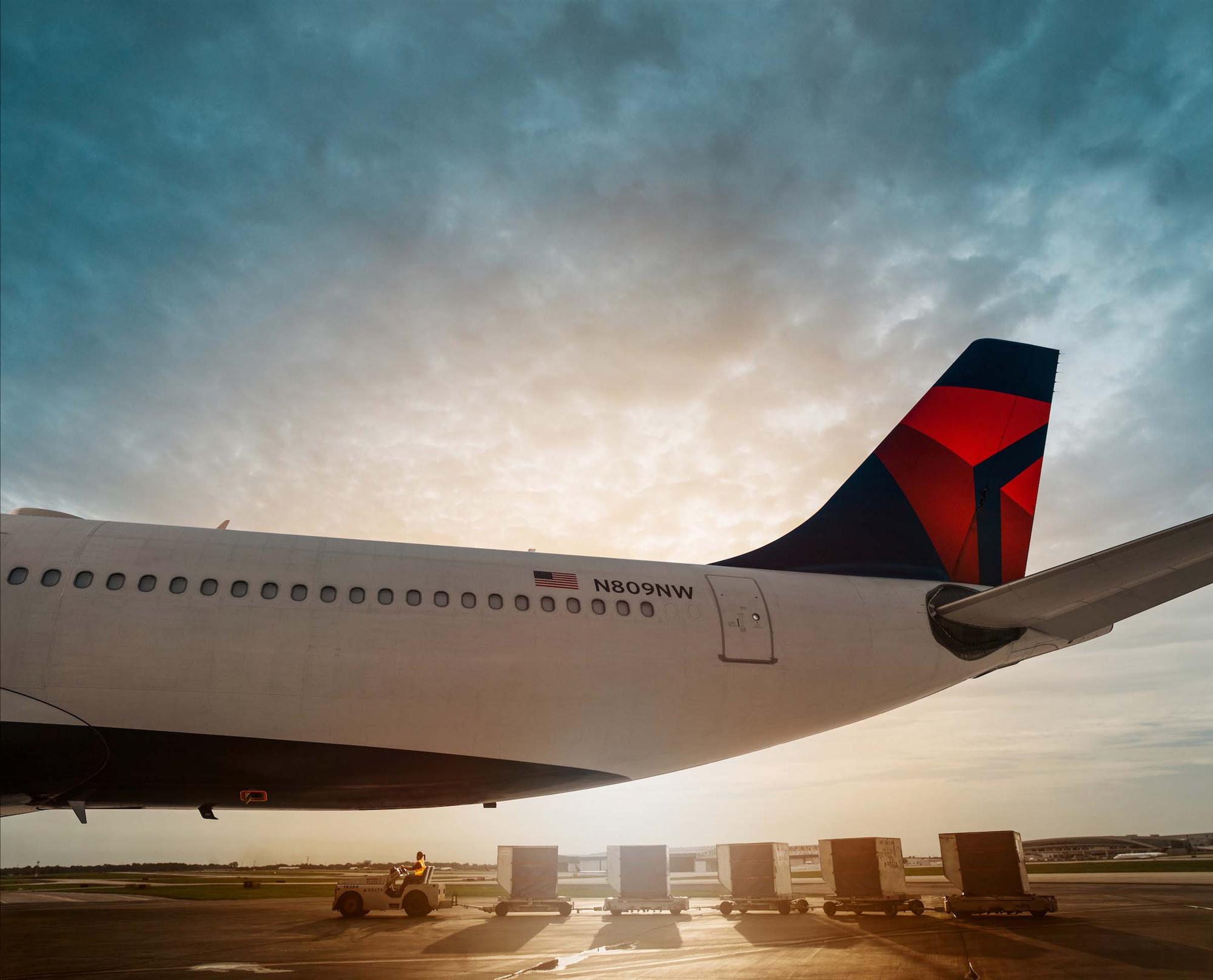 July 2017 saw Delta obtain the International Air Transport Association's Center of Excellence for Independent Validators in Pharmaceutical Logistics certification for its headquarters and largest warehouse facility in Atlanta.
"For us it was a distinguished accolade because we were the first US passenger carrier to get it," Anderson said. "We've seen great strength in demand for these types of products and we have the intention to expand that certification to our warehouses in New York JFK, Detroit and Los Angeles."
Delta also opened its Cargo Control Center in Atlanta in August 2017, enabling a much more modern way to manage the cargo transportation process.
"This revolutionary enhancement provides much more visibility because we have teams monitoring freight, mail and trucks globally every day," said Anderson. "That obviously improves the efficiency of the products that we offer and also creates a proactive approach whereby we can anticipate issues before they even become issues."
With the improvements that it has been making across the board, Delta Cargo is confident about its commitment to the Asia-Pacific region.
"This is an incredibly important market for us and it's an area of opportunity that we must be present in," Anderson said. "As the market keeps expanding, Delta is ready and able to grow even more."
By Jeffrey Lee
Asia Cargo News | Shanghai