MAERSK AND IBM LAUNCH TRADELENS BLOCKCHAIN SOLUTION
August 10, 2018
A.P. Moller - Maersk and IBM have launched TradeLens, a new shipping solution jointly developed by the two companies to apply blockchain to the global supply chain.
TradeLens is the result of a collaboration agreement between Maersk and IBM, and is a blockchain-enabled shipping solution designed to promote more efficient and secure global trade, bring together various parties to support information sharing and transparency, and spur industry-wide innovation.
According to the two companies, TradeLens is available today through an early adopter programme, and is expected to be fully commercially available by the end of the year. As part of the early adopter programme, 94 organizations are actively involved or have agreed to participate on the TradeLens platform built on open standards.
"We believe blockchain can play an important role in digitizing global shipping, an area of the global economy that moves four trillion dollars of goods every year," said Bridget van Kralingen, senior vice president of IBM Global Industries, Solutions and Blockchain. "However, success with the technology rests on a single factor – bringing the entire ecosystem together around a common approach that benefits all participants equally. Our work with Maersk and other enterprises in the shipping ecosystem has shown that blockchain can be used to form a strong, connected network in which all members gain by sharing important data and that together we can transform a vital part of how global trade is conducted."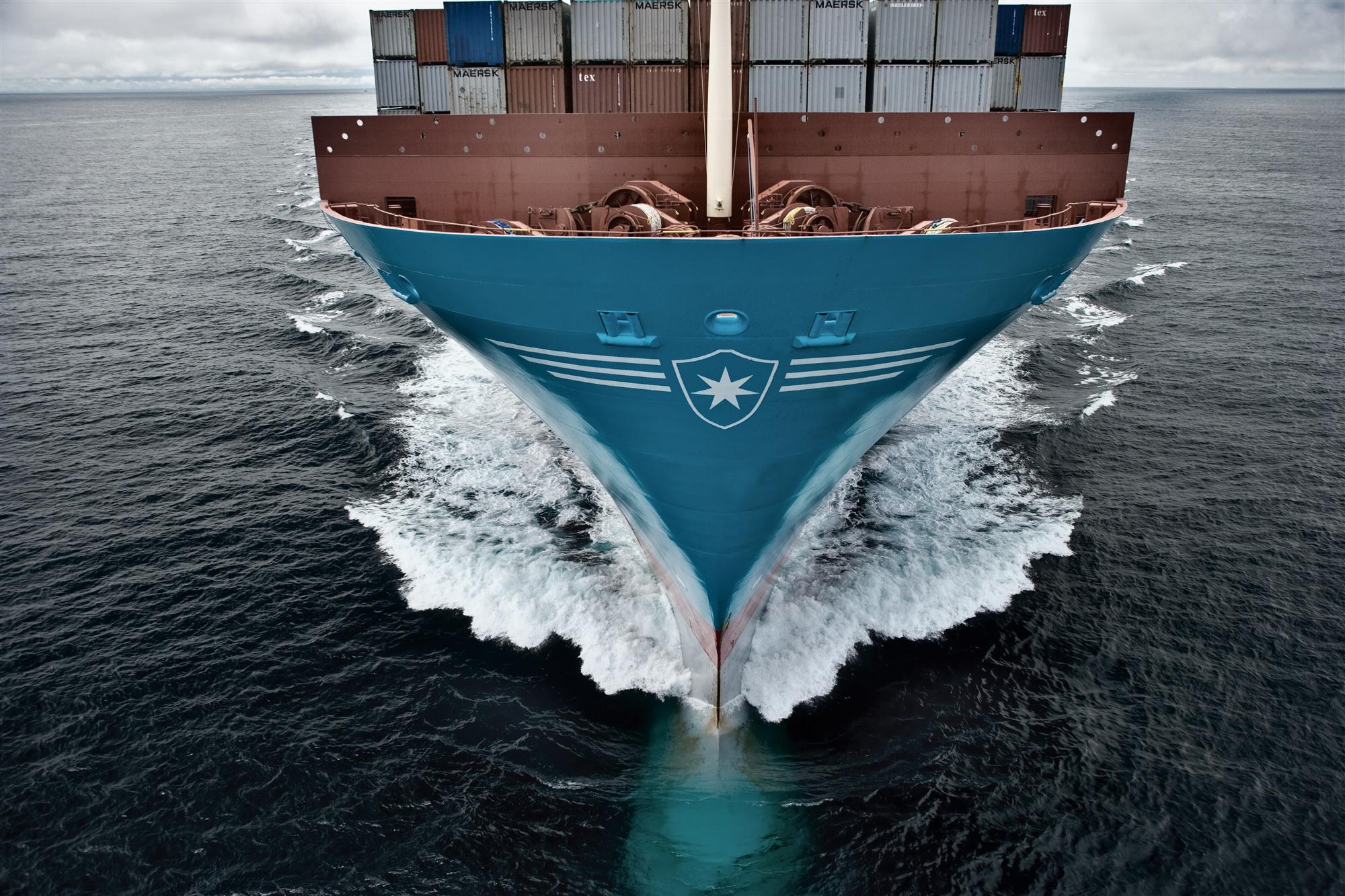 The TradeLens ecosystem currently includes more than 20 port and terminal operators across the globe, including PSA Singapore, International Container Terminal Services Inc., Patrick Terminals, Modern Terminals, the Port of Halifax, the Port of Rotterdam, the Port of Bilbao, PortConnect, PortBase and Holt Logistics at the Port of Philadelphia.
The ecosystem also includes Maersk Line, Hamburg Süd, Pacific International Lines, freight forwarders, transportation and logistics companies including Agility, CEVA Logistics, DAMCO, Kotahi, PLH Trucking Company, Ancotrans and WorldWide Alliance, customs authorities in the Netherlands, Saudi Arabia, Singapore, Australia and Peru, customs brokers Ransa and Güler & Dinamik, as well as beneficial cargo owners.
TradeLens uses IBM's blockchain technology as the foundation for a digital supply chain. It empowers multiple trading partners to collaborate by establishing a single shared view of a transaction without compromising details, privacy or confidentiality. Shippers, shipping lines, freight forwarders, port and terminal operators, inland transportation and customs authorities can interact more efficiently through real-time access to shipping data and shipping documents.
During a 12-month trial, Maersk and IBM worked with dozens of ecosystem partners to identify opportunities to prevent delays caused by documentation errors, information delays and other issues.
According to Maersk and IBM, more than 154 million shipping events have been captured on the platform, including data such as arrival times of vessels and container gate-in, and documents such as customs releases, commercial invoices and bills of lading. This data is growing at a rate of almost one million events per day.
Since announcing the collaboration in January 2018, and based on feedback from various members of the global supply chain ecosystem who would like to adopt the technology, IBM and Maersk have decided to deliver the solution through an extension of their pre-existing collaboration agreement instead of a joint venture.
"Our joint collaboration model allows us to better address key feedback from ecosystem participants while ensuring TradeLens interoperability and data protection among Maersk, IBM and all ecosystem participants," said Mike White, TradeLens leader for Maersk. "We strongly believe this will maximize industry adoption."
Standards discussions are actively underway with openshipping.org and work to align the TradeLens APIs with the United Nations Centre for Trade Facilitation and Electronic Business' standards is in progress, according to Maersk and IBM.