ONE TAKES DELIVERY OF 14,000 TEU ONE AQUILA
September 10, 2018
Ocean Network Express has taken delivery of the 14,000 TEU ONE Aquila.
According to ONE, the vessel is the third of a series of seven 14,000 TEU container ships and was delivered at the Kure Shipyard of Japan Marine United Corporation, sailing under the Panamanian flag. The sublet owner is Nippon Yusen Kaisha.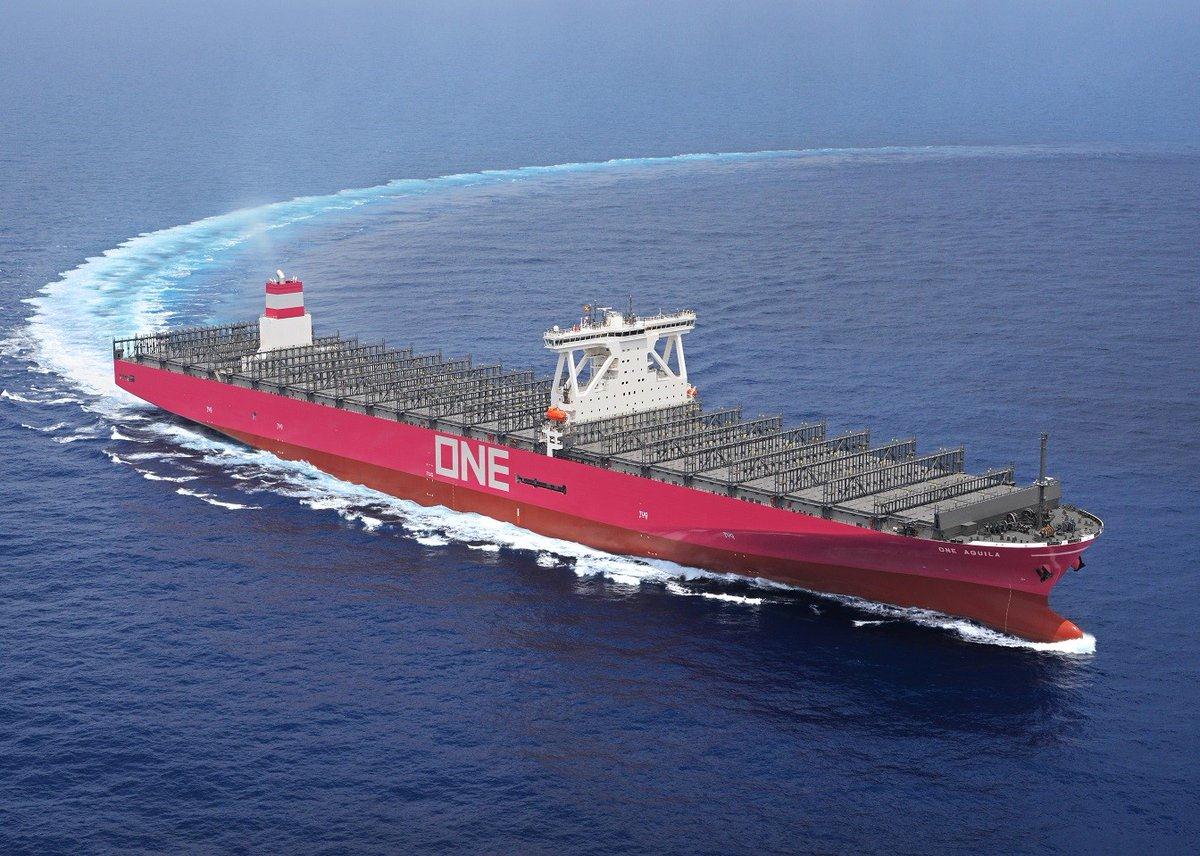 The ship's hull allows for improved cargo-loading efficiency by minimizing engine-room space. Additionally, the main engine features two output ranges that allow for flexible operations and improved fuel consumption rates.
The vessel will be deployed on THE Alliance's PN3 service connecting Asia and the West Coast of North America, with the following port rotation: Hong Kong – Yantian – Ningbo – Shanghai – Pusan – Prince Rupert – Vancouver – Seattle – Pusan – Kwangyang – Hong Kong.
ONE took delivery of the first two 14,000 TEU ships in June and July 2018.