EMIRATES MOVES FOUR-LEGGED CHAMPIONS IN COMFORT
October 5, 2018
Moving horses is important business in the Gulf States, where Emirates SkyCargo has pioneered a distinctively high-end way of moving, feeding and looking after its four-legged passengers.
Emirates SkyCargo has recently flown some of the world's most highly rated racehorses –we're talking names such as West Coast, Mubtaahij, and Talismanic – from their stables to Dubai, and transported champions Arrogate in 2017 and California Chrome in 2016.
Moving some of the world's most valuable animals is not without challenges for the airline. Emirates has even gone as far as to adapt its planes for the horses' height and their comfort when travelling.
"Emirates SkyCargo has developed customized horse stalls keeping in mind comfort and safety requirements of horses. These horse stalls can be directly loaded into the freighter aircraft," Hiran Perera, senior vice president, cargo planning and freighters, told Asia Cargo News.
Of course, as with any passenger, there is food and drink to consider, especially where horses weighing between 600 and 650 kilograms and in training for major sporting events are concerned.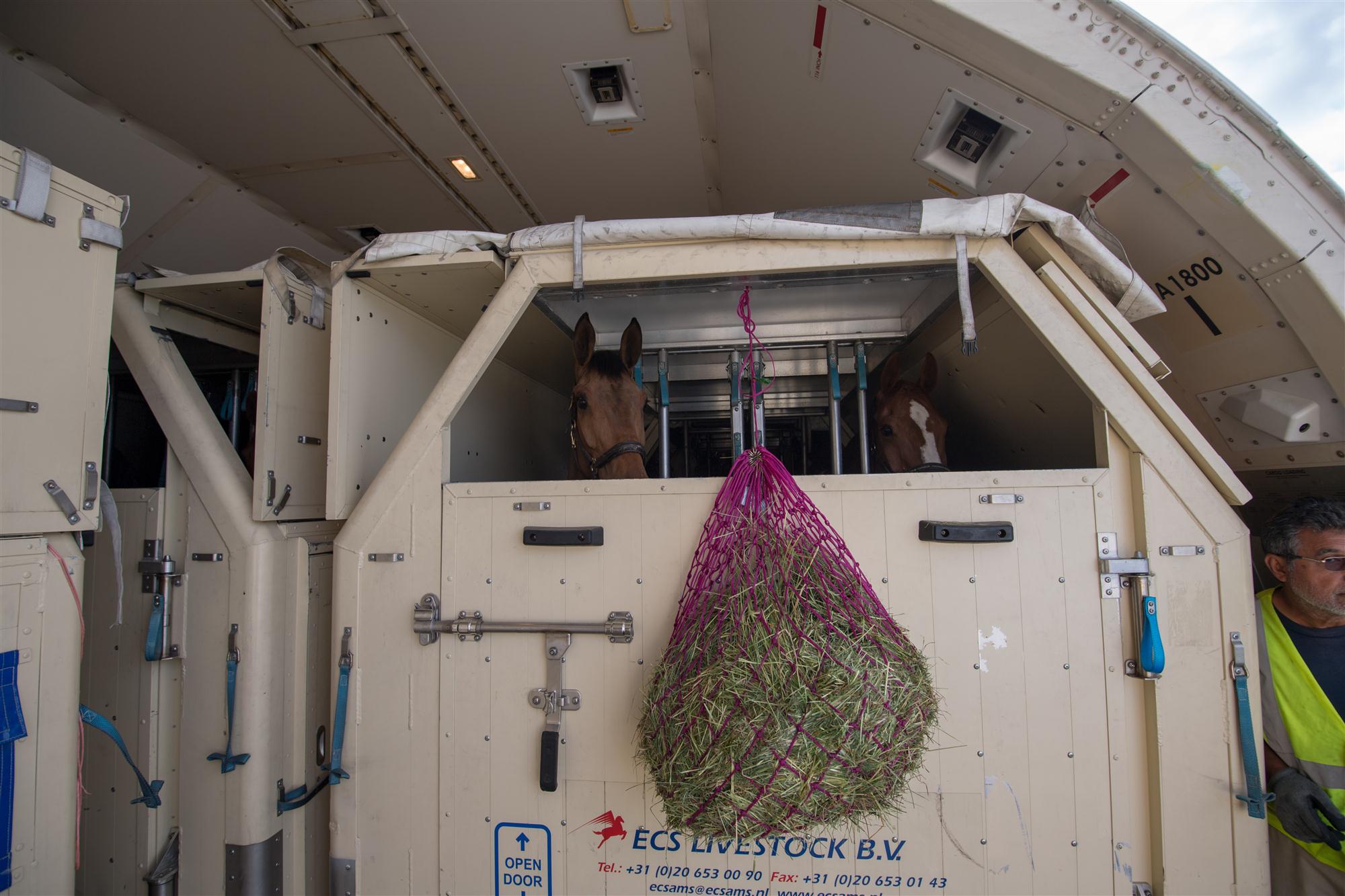 "Every horse travels with its own provision of hay and water, or other refreshments depending on instructions from the stable, and other equipment. Hay nets can be attached to the horse stall, making it easy for the horses to reach their food," Perera said. "When we operated the dedicated horse charter for the Longines Global Champions Tour, we carried tens of tons of special equipment and food for the horses during the flight."
The horse charter for the Longines Global Champions Tour is a major logistics exercise in itself. For three years in a row, Emirates SkyCargo has transported close to 100 horses across continents during the first three legs of one of the world's leading show jumping events.
Show jumping horses were moved in two special charter flights from Mexico City, where they took part in the first leg of the Champions Tour, to Miami. Once done with the competitions there, the horses were flown to Liege and from there to Shanghai on Emirates SkyCargo's freighters.
There is a world of change in that sentence: charter at one point meant the cheaper part of the package holiday market. Now, at least in Dubai, it means exclusivity for some of the world's most expensive animals.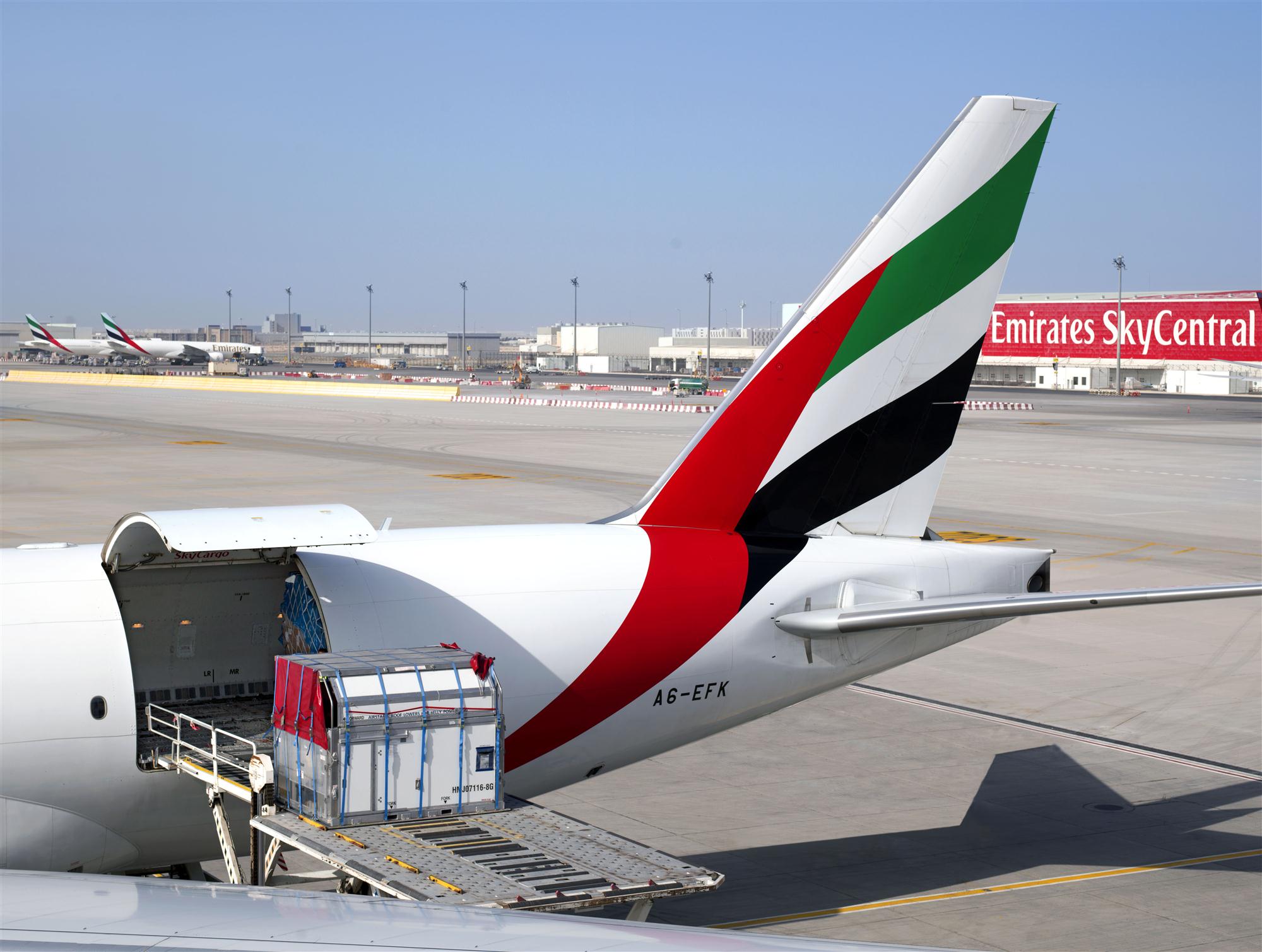 The horse charters for specific competitions are just one part of this niche. Sometimes Emirates gets requests to move individual animals outside of tournaments. These are usually moved on freighters carrying other cargo.
While Emirates does a lot to cater for its human passengers, its approach to looking after horses is different. Emirates' Boeing 777 freighters have a small seating area at the front of the aircraft which can accommodate up to nine people.
"This allows for qualified and trained grooms and vets to travel along with the horses. The seating space is connected to the main deck, and this allows them to go and check regularly on the horses," Perera explained.
Emirates' involvement – some might say care – does not end there, as it has also adapted its home base facilities to include a permanent horse ramp to allow the animals to move easily and safely between their ground transport vehicles and stalls. This is in marked contrast to other airports where a temporary ramp, or other ways, are found to move the horse.
"With our permanent ramp we minimize the chances of any injury a horse can incur during this stage. It is also important to keep in mind that the horse is also calmer and less stressed when moving through the permanent ramp," Perera explained.
Horses, though, are a niche trade. Since December 2017, Emirates has moved over 350 horses across its network. This number is small compared to the volumes it usually moves, but reassuring for the horses and their owners.
By Michael Mackey
Correspondent | Dubai