GREEN LOGISTICS FOCUSES ON COLLABORATION AND ECO-FRIENDLY ROAD TRANSPORT
October 5, 2018
Two of the currently most prominent trends when it comes to improving the green performance of logistics operations worldwide are increasing collaboration between all the parties involved and a specific push to make road transport more environmentally friendly.
Initial moves by the logistics industry in Asia and globally to make its operations greener and more sustainable primarily involved standalone initiatives by individual companies.
Now, though, the focus is increasingly on developing collaborative strategies and initiatives involving all players in the supply chain and the capturing, sharing and analysis of data.
That trend was confirmed by Mariam Al-Foudery, group chief marketing officer for global forwarder and integrated logistics service provider Agility.
"Sustainable strategies and initiatives are definitely moving towards a more collaborative approach, particularly as a large majority of the key players within the industry all share the same objective," she told Asia Cargo News.
Expanding on that point, she argued that as supply chains linked multiple parties, including shippers, shippers' suppliers, freight forwarders, carriers and consignees, it was in fact "impossible to think about a clean supply chain without taking a collaborative approach."
Agility's own moves in that context, for example, include currently representing the freight forwarding industry on the steering committee of the Clean Cargo Working Group, an international coalition of logistics providers, ocean carriers and retailers whose aim is to improve the environmental performance of maritime container transport and, soon, air cargo.
The logistics provider has also teamed up with worldwide shipping company Maersk to target a 15% cut in CO2 emissions per container for its own shipments by 2020.
Other green logistics-related moves by Agility, said Al-Foudery, included partnering with EcoVadis, a global provider of business sustainability ratings, intelligence and collaborative performance improvement tools for global supply chains, to survey its largest air and ocean freight carriers to assess their sustainability performance. "We are also incorporating sustainability into our global supplier management qualification programme," she said.
In addition, she continued, Agility did a lot of work with its customers to help them understand the impact of their activities and provide information and guidance to help them reduce that impact while still meeting stringent business requirements.
Meanwhile, consumer demand for greater sustainability in all areas of business activity and an ever-expanding array of regulations around the world requiring companies to reduce carbon emissions are driving a specific push to improve the 'green' performance of road transport logistics, particularly in urban areas but also increasingly on long-haul routes.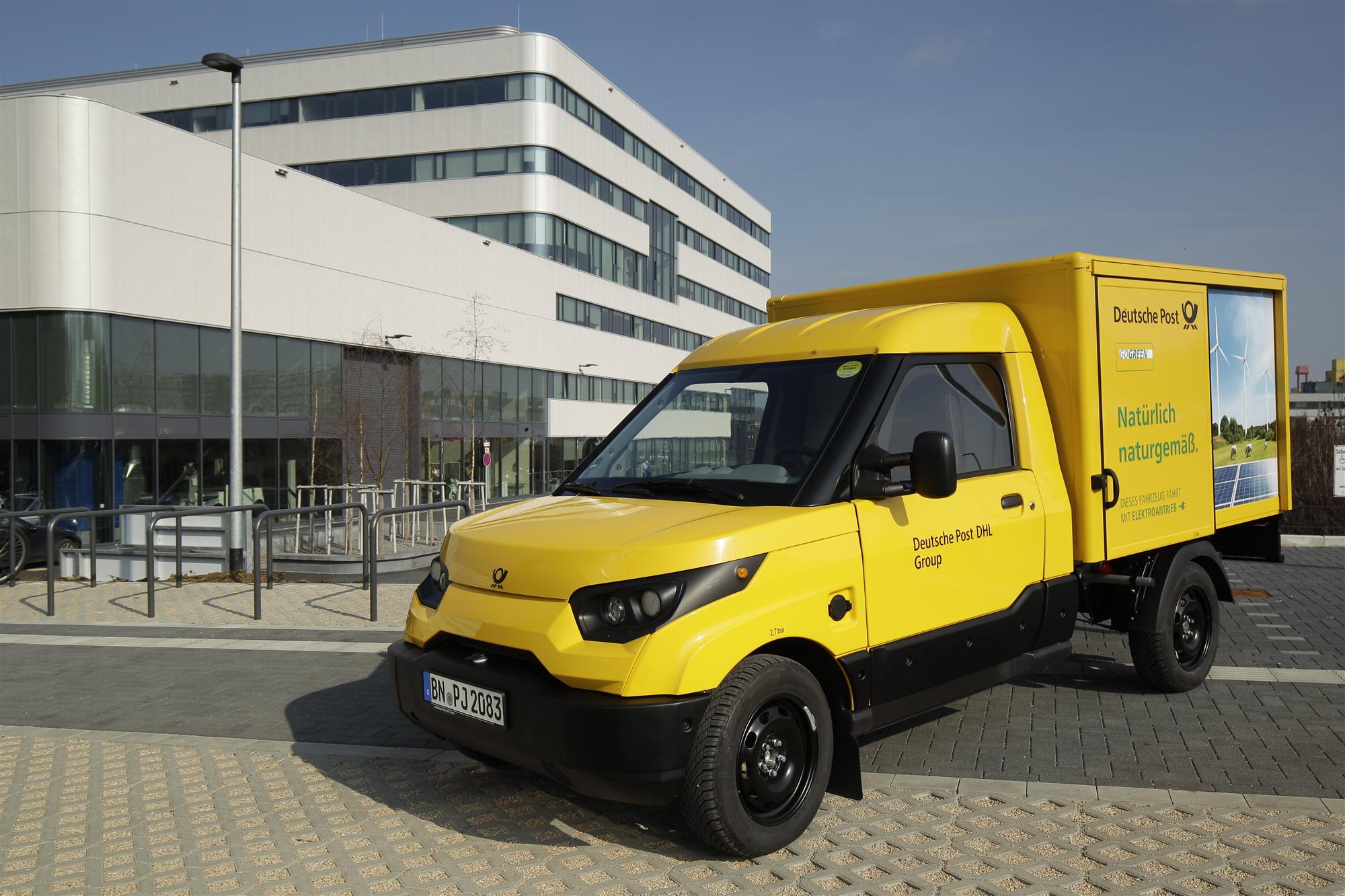 Some of the latest developments in that context were highlighted in the fourth edition of global logistics group DHL's Logistics Trend Radar report, published earlier this year, which outlined 28 key trends set to impact on the logistics industry over the next five to 10 years.
One of those trends, suggested that report, would see the increasing deployment of electric road vehicles. "Green highways are becoming a reality as large trucks use eco-friendly fuels to reduce emissions and noise levels. With increased battery reach and faster battery charging, e-trucks are an attractive option," it stated.
"Established automotive manufacturers (for example Volvo, Navistar), as well as new market players (for example, Tesla, Thor), are developing hybrid and full-electric trucks over the next five to 10 years. In future, e-roads equipped with overhead lines that transmit electrical energy to trucks are an option for electrification in the realm of road freight," the report said.
Within the general context of developing greener road transport, DHL identified last-mile delivery operations as a particular area of focus.
"With continued growth in global trade and e-commerce fuelling parcel delivery volumes, there is a growing need for environmentally and neighbourhood friendly solutions to last-mile delivery in cities and logistics operations," it stated in the Logistics Trend Radar report.
"This development, coupled with an increasing shift towards renewable or green energy sources (solar, wind, etc), is propelling the development of electric mobility and facility solutions for logistics, helping the industry go green."
However, the report also identified a number of current key challenges when it came to the achieving the expanded use of electric/battery-driven vehicles across logistics operations in general. They include:
- Fragmented e-infrastructure and limited e-vehicle manufacturers.
- High capital investment costs and additional supply chain complexity with micro-depots.
- A need to define international e-highway standards, for example, voltage level, height/spacing of wire lines.
- A requirement for government and regulatory support to invest in freight e-vehicles and charging stations.
Commenting on the wider logistics industry push to make overall supply chain operations greener or more sustainable, Agility's Al-Foudery suggested such issues were now "at the heart of the strategies of every serious logistics provider and customer."
"Logistics service providers and their customers are scrutinising their supply chains to increase efficiency and drive down costs, and they see the greening of the supply chain as a means to help accomplish that goal," she said.
"In addition to lowering cost, there is a new appreciation of the risk inherent in failing to act responsibly. There is an urgency in the industry that we have never seen before. As a result, logistics providers are investing in that area and trying to develop a competitive advantage."
Asked to identify some of the other likely specific key areas for further action by the logistics industry to make its operations greener, she said it was important that the sector looked at more than just moves to reduce CO2 emissions.
"Going forward, there will be a big focus on capturing, sharing and analysing data which provides real-time feedback to optimize operations. By doing so, providers can ensure that they are conserving, recycling, recovering and reusing as much as possible," she suggested.
"Advanced algorithms are also infiltrating the industry which will allow logistics providers to evaluate and create optimal plans for shipments with the least environmental impact."
In summary, concluded Al-Foudery, the time when logistics providers could promote their developing green credentials as a competitive advantage over providers which had not yet taken much action in that area had passed.
It was now increasingly becoming the case that logistics providers would need to demonstrate such credentials to potential customers as a 'must-have' before they could even tender for their business.
"Sustainable procurement is no longer a nice-to-have − it's an integral business function responsible for helping to protect the planet, improve brand reputation, drive revenue and mitigate business risk," she said.
DHL, which has committed to becoming emissions-free by 2050, made a similar point in its Logistics Trend Radar report. "Sustainability will become a mandate to operate in the logistics industry, as governments, cities and solution providers commit to sweeping agreements to cut down on CO2 emissions and waste."
By Phil Hastings
Correspondent | London