GLOBAL AIRPORTS JOCKEY FOR LUCRATIVE PHARMA MARKET
December 3, 2018
Air cargo opportunities in the pharmaceuticals sector are booming. Market research firm Evaluate Pharma predict the sector to be worth US$1.12 trillion by 2022.
With more carriers becoming Center of Excellence for Independent Validators in Pharmaceutical Logistics (CEIV Pharma) certified, airports looking to service these carriers are gaining this certification to meet compliance, standardization, accountability and transparency requirements.
The dnata Pharma and Perishables Center, which opened in September 2017, and other forwarders and 3PLs at Dallas Fort Worth International Airport (DFW) are working on their IATA CEIV certification. According to Milton De La Paz, vice president for airline relations at DFW, the centre is expecting to complete the certification process soon.
"With pharma being air cargo's fastest-growing vertical sector and projected to outpace the growth of general cargo for the foreseeable future, CEIV certification is very important to DFW's cargo strategy," says De La Paz. "This certification will position DFW to serve the pharma industry with a seamless process ensuring the pharma manufacturers standards of quality are met at the airport."
DFW offers advantages due to its central US location, thereby creating an ideal gateway for transit cargo flows between Latin America and Asia. "By shipping goods from Latin America to Asia via DFW Airport, shippers and buyers can add three to four days of shelf life to their perishable products," he says.
The dnata centre provides a secure area while accommodating imports and exports to and from Latin America, Asia, and Europe, as well as local and regional markets in the US. dnata is certified for customs screening and coordinating consolidation for its customers.
Of the facility's 37,000+ square feet, 15,000 square feet is refrigerated and has expansion capabilities. (The facility also handles perishables.) It offers 24/7 service, has dual chamber pharma coolers (2° to 8° / 15° to 25° C); three separate temperature zones; and dry cargo space, giving it the ability to handle a variety of customer needs. The facility offers varying temperature ranges: 0° C to ambient air temperatures; a refrigerated dock with truck doors and airport ramp access. Shipments are collected and consolidated at the facility.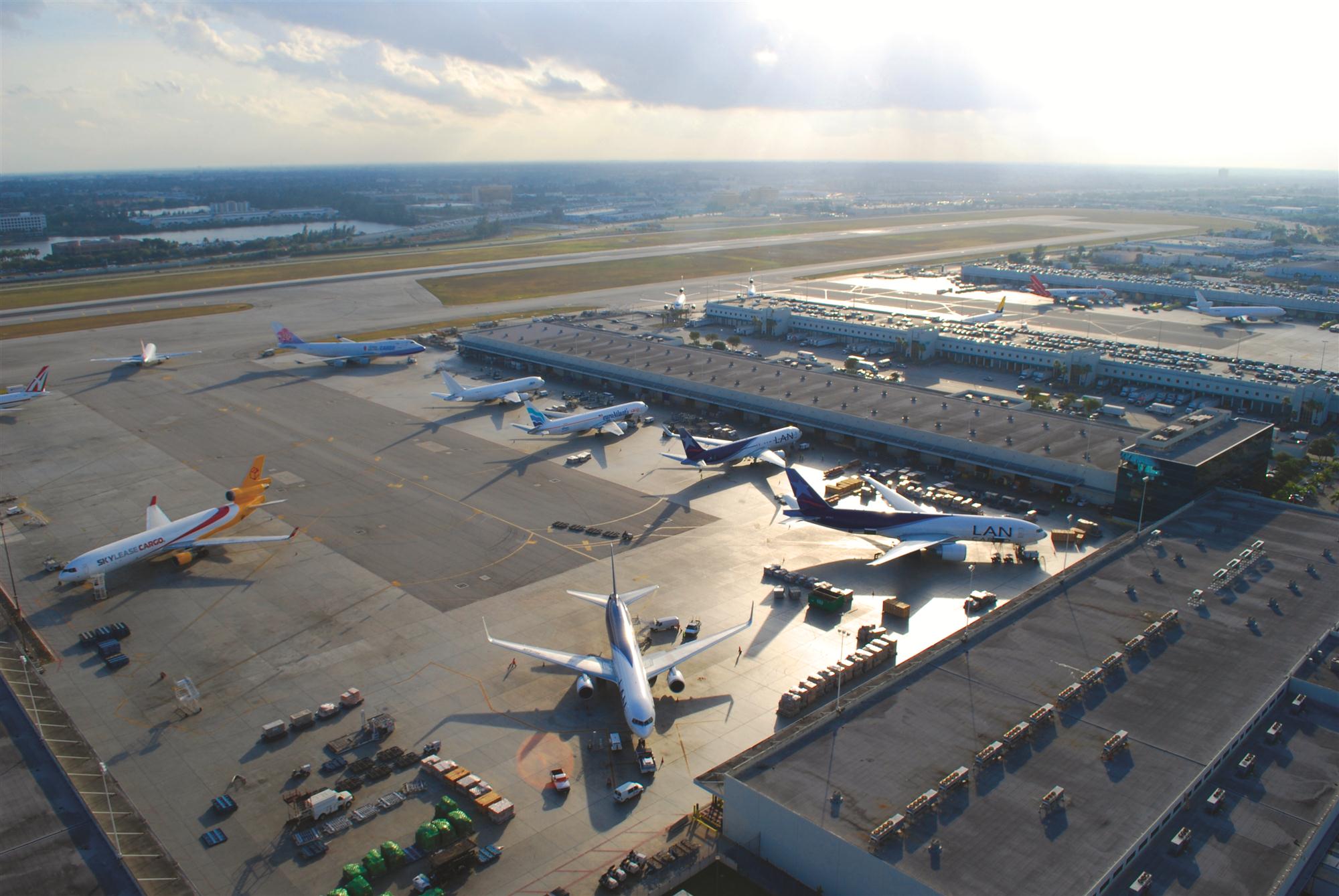 Miami International Airport (MIA) is known for its international links, especially to Latin America. Miami is recognized by IATA as the world's Second Pharma Hub.
"We earned this recognition for bringing together our local cargo community and engaging them in the CEIV Pharma certification programme," says Jimmy Nares, section chief, aviation marketing, at the Miami-Dade Aviation Department.
To date, two airlines, two ground handlers and two international freight forwarders with operations at Miami and the immediate surrounding area have CEIV Pharma certification. Two more are working towards it.
To accommodate pharma shipments, Miami has 451,115 square feet of on-airport refrigerated warehouse space. While much of the space is utilized for perishable products, more tenants are dedicating space exclusively for storing pharma products, Nares says.
Top import markets served by Miami for pharma in terms of volume are India, Germany and Spain; for exports, Brazil, Colombia and Argentina. As of calendar year to date (CYTD) July 2018, pharma exports handled by the airport totaled 8,472,067 tons, up 31.3% from 6,452,056 tons in CYTD July 2017. The export value for CYTD July 2018 was nearly US$1.565 billion, up from US$1.541 billion in CYTD July 2017. The import value in CYTD July 2018 totaled over US$1.803 billion, up a whopping 137.1% over CYTD July 2017 figures of US$760 million.
While not the sole reason for new route development, Nares says that the airport is seeing the development of new routes partly due to pharma. "For example, one of our cargo tenants, who is also CEIV certified, is Amerijet," he says. "Through our efforts and those of Brussels Airport, Amerijet will initiate direct air service between Miami and Brussels in the near future," he says.
International airports have and are seeking IATA CEIV pharma certification. Brussels Airport (BRU) was the first to be certified. In doing so, the airport has transformed itself into Europe's premier pharmaceuticals air cargo hub. Its program includes live GPRS tracking of shipments, and GDP certification of the entire supply chain.
Nathan De Valck, cargo and product development manager, Brussels Airport, explains that the programme was initiated by creating a quality management and training programme based on the European Good Distribution Practices guidelines.
"Soon after, we partnered with IATA, and Brussels became the pilot and the first airport to go through the IATA certification programme. Based on that, we built up a community of certified companies through training programmes where stakeholders were educated in the specific needs and requirements of handling pharma shipments."
As a result, not only is Brussels the first airport to be designated by IATA as a pharma hub, it is still the biggest community of certified pharma shippers.
"We have received many requests from airports asking about our best practices and how this could improve their handling," De Valck says. Consequently, the airport created a global cooperation group called Pharma.Aero, which it launched with Miami. Based on the CEIV programme, Pharma.Aero focuses on achieving excellence in reliable end-to-end air transportation for pharma shippers worldwide.
"What makes it unique is we have invited pharma shippers and all industry stakeholders to be part of the group," says De Valck. "A prerequisite to becoming a member is they must embrace IATA CEIV programme standards."
The programme has been very successful with its membership growing rapidly. Among today's members are Singapore's Changi International Airport, Sharjah International Airport, Hong Kong International Airport, Mumbai International Airport, Brussels Airlines, Singapore Airlines, AirBridgeCargo Airlines, Brinks Life Sciences, Johnson & Johnson, Expeditors and DHL Global Forwarding.
By Karen E. Thuermer
Correspondent | Washington