AIR NEW ZEALAND LAUNCHES CHICAGO FLIGHT
December 4, 2018
Air New Zealand has launched its non-stop flight between Auckland and Chicago.
The new flight is operated three times a week with a Boeing 787-9 and is the airline's longest, taking over from Auckland-Houston.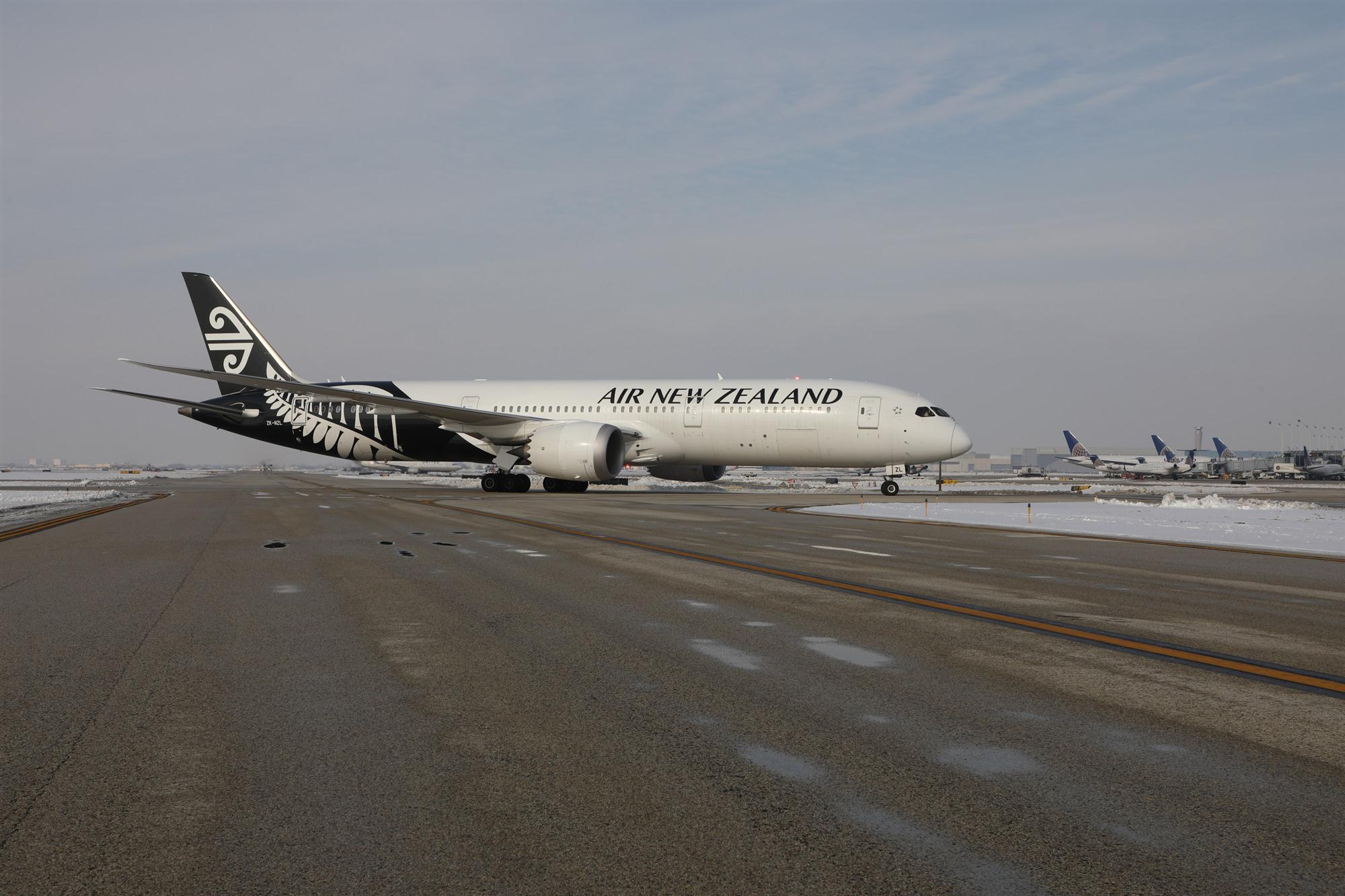 "As the best-connected hub in the US, the addition of new service to Auckland enhances Chicago's growing global connectivity, as well as traveller choice, by making Chicago one of few cities with direct air services to the six major inhabited regions of the world," said Jamie L. Rhee, commissioner of the Chicago Department of Aviation. "We want to thank Air New Zealand for its commitment to Chicago. This new route is expected to generate US$75 million in annual economic impact in the Chicago area, and will spur new jobs and opportunity for those who call Chicago home."
The schedule for the new flight is as follows.
[Until March 8, 2019]
NZ26

Wednesdays, Fridays and Sundays

AKL 20:10

16:15 ORD

NZ27

ORD 19:10

06:30 AKL [+2]
[March 10-29, 2019]
NZ26

Wednesdays, Fridays and Sundays

AKL 20:10

17:15 ORD

NZ27

ORD 20:10

06:30 AKL [+2]