QATAR AIRWAYS CARGO LAUNCHES GUADALAJARA SERVICE
January 9, 2019
Qatar Airways Cargo has launched a freighter service to Guadalajara from January 6, 2019.
The new destination has been added to the carrier's recently introduced trans-Pacific route, which is operated twice a week with a Boeing 777F. The aircraft flies from Doha to Macau, then to Guadalajara via Los Angeles and Mexico City, before returning to Doha via Liege.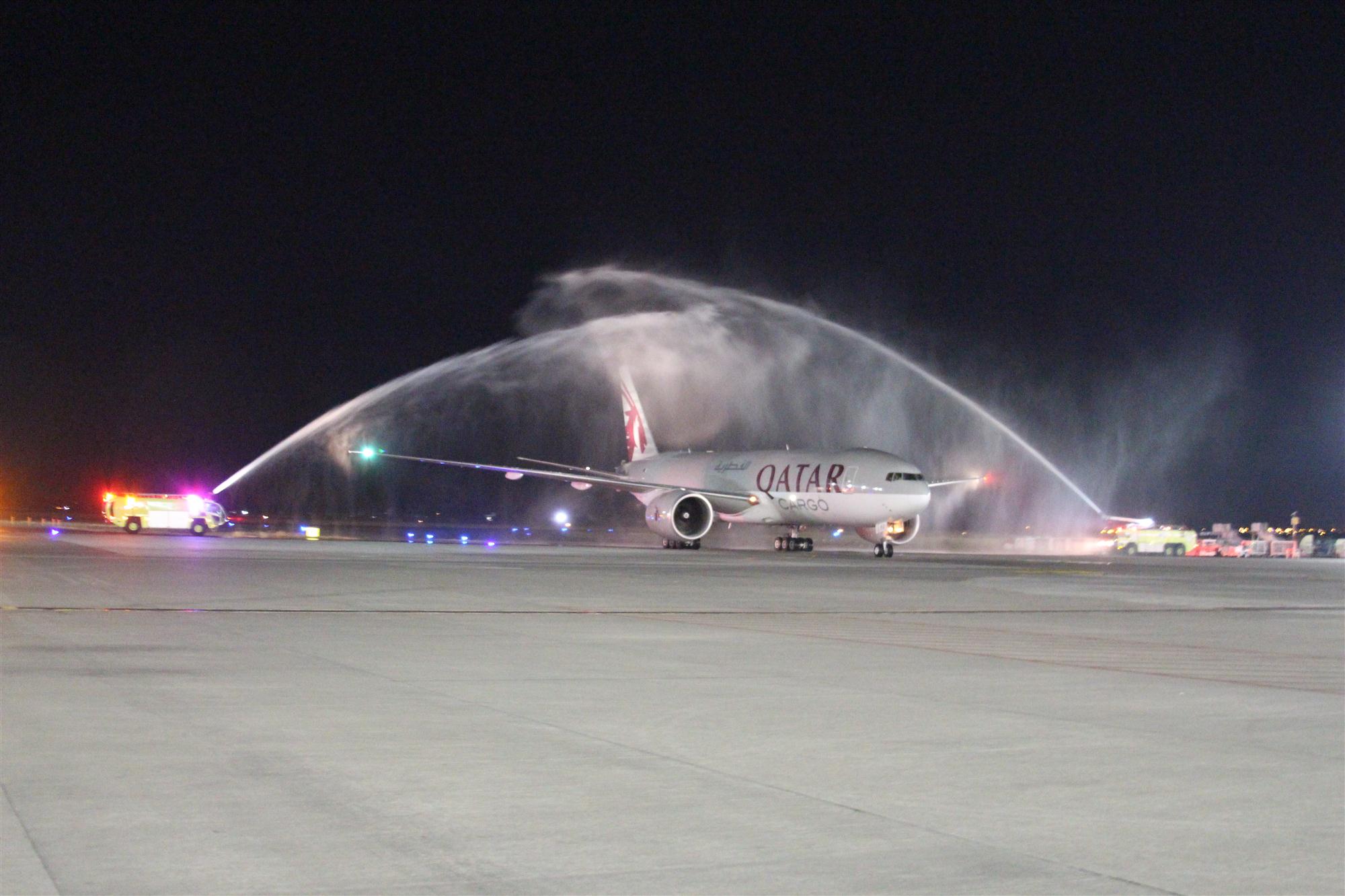 Guadalajara is the capital and largest city of the Mexican state of Jalisco, and has the country's third-largest economy and industrial infrastructure. Qatar Airways Cargo expects to carry general cargo into the city and exports consisting of perishables and general cargo.
"We have had a very successful 2018," said Guillaume Halleux, chief cargo officer of Qatar Airways. "Our customers have welcomed the trans-Pacific route, which is a faster solution over the Pacific for Asian exports destined for the Americas, and we are delighted to add Guadalajara as another stop on this route. The twice-weekly freighter offers significant capacity into and out of this destination and is an important addition to our expanding network of more than 60 freighter destinations. The launch of this freighter service to Guadalajara not only provides a consistent and reliable service, but also contributes to economic and trade growth in Mexico."
Qatar Airways Cargo saw its volumes grow by 10% in 2018 compared to 2017. Exports grew by 14% and transhipments increased by 12% year-on-year. During the year, the carrier operated more than 300 charters, carrying racehorses, cattle, pharmaceuticals, perishables, garments and cars.
Qatar Airways Cargo added two 777Fs in 2018 and currently operates a fleet consisting of seven Airbus A330-200Fs, two 747-8Fs and 15 777Fs.