EMIRATES SKYCARGO CARRIES ALMOST 2.6 MILLION TONNES IN 2018
January 10, 2019
Emirates SkyCargo transported close to 2.6 million tonnes of freight across its global network between January and December 2018.
According to the carrier, the cargo it transported during the year included over 73,000 tonnes of pharmaceutical shipments. In August 2018, Emirates operated a charter freighter flight which carried the equivalent of 1.8 million doses of vaccine in 36 special-purpose containers from Italy to Brazil.
SkyCargo has introduced pharma corridors across selected destinations, ensuring uniform standards for the handling of temperature-sensitive pharmaceuticals from origin to destination. Emirates currently has 20 pharma stations in its network.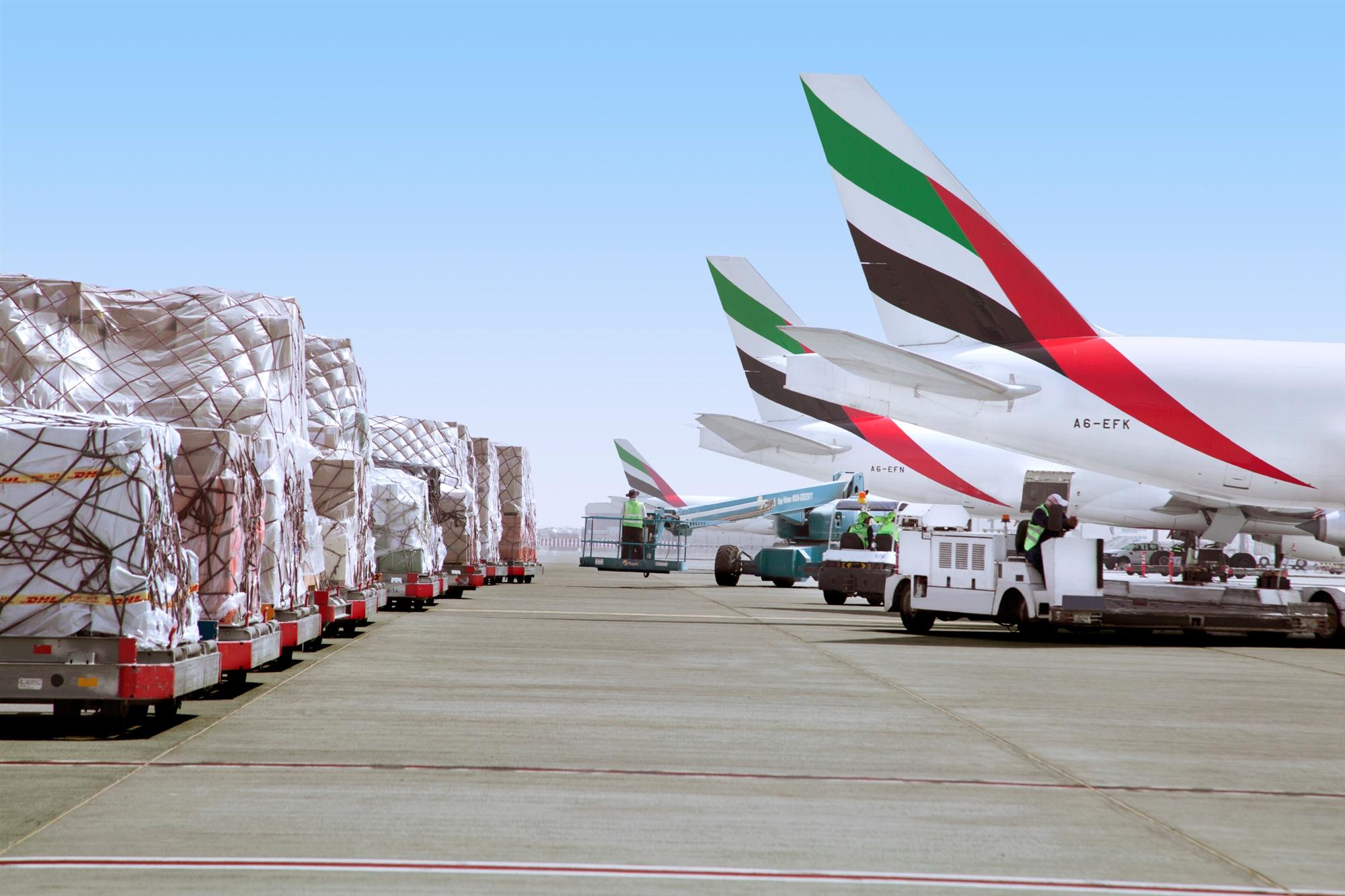 In 2018, Emirates SkyCargo flew more than 1,100 tonnes of food around the world every day, including salmon from Norway, mangoes from South Asia, meat from Australia, fresh seafood from Sri Lanka, Scotland and South Africa, dairy and chocolate from Ireland, green beans from Kenya, lychees and rambutans from Vietnam, strawberries from California, as well as wine and cheese from France.
The carrier offers Emirates Fresh, a specialized portfolio of solutions for perishables, to ensure that food items retain their freshness and arrive at their destinations on time.
Another specialized product offered by SkyCargo is Emirates Pets, designed for the transportation of domestic animals. Emirates transported 7,900 cats and dogs in 2018.
Emirates also transported over 1,140 luxury cars in 2018, including two special Alfa Romeos and a DeLorean for the Gumball 3000 motor rally, a Koenigsegg Agera RS1, as well as an Aston Martin One 77, which travelled from Auckland to London.
Over the course of the year, Emirates SkyCargo's fleet of 14 freighters operated a total of 395 charter flights, including 19 to transport around 500 horses to the FEI World Equestrian Games in September 2018, as well as other charters transporting equipment for concerts and other entertainment events around the world.
Emirates SkyCargo added Maastricht to its freighter network in 2018 and Edinburgh, Santiago and Stansted as bellyhold destinations. The carrier's network now covers more than 155 destinations, including over 40 cities that are served by scheduled freighter services.