ONE TAKES DELIVERY OF ONE GRUS
February 12, 2019
Ocean Network Express has taken delivery of the 14,000 TEU ONE Grus.
According to ONE, the new ship was built at the Kure Shipyard of Japan Marine United Corporation. It is the fifth newly built 14,000 TEU vessel delivered to ONE and will be subleased to Nippon Yusen Kaisha.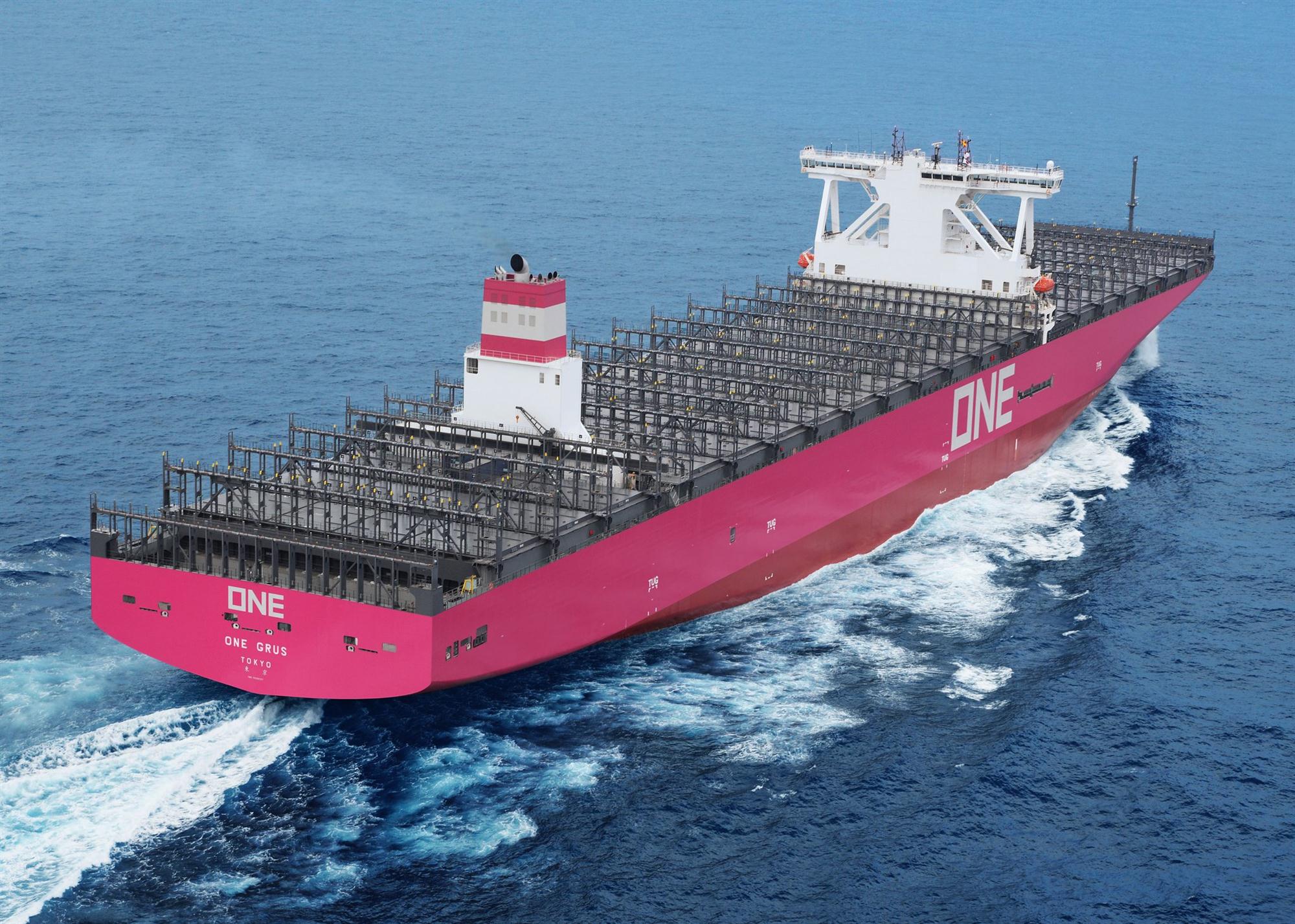 The ship's hull form improves cargo-loading efficiency by minimizing engine-room space. It is equipped with a dual-rating system in its main diesel engine which allows for two outputs depending on operational needs.
The new vessel will be phased in and deployed on THE Alliance's FE5 service connecting Asia with Europe, according to ONE.