GERRY'S DNATA OBTAINS ISAGO CERTIFICATION
April 11, 2019
Pakistani ground services provider Gerry's dnata has passed the International Air Transport Association's IATA Safety Audit for Ground Operations.
According to Gerry's dnata, it has also obtained ISAGO station accreditation at Karachi International Airport following the successful completion of the ISAGO audits. Gerry's dnata is the first ground services provider in Pakistan to be awarded the safety certification.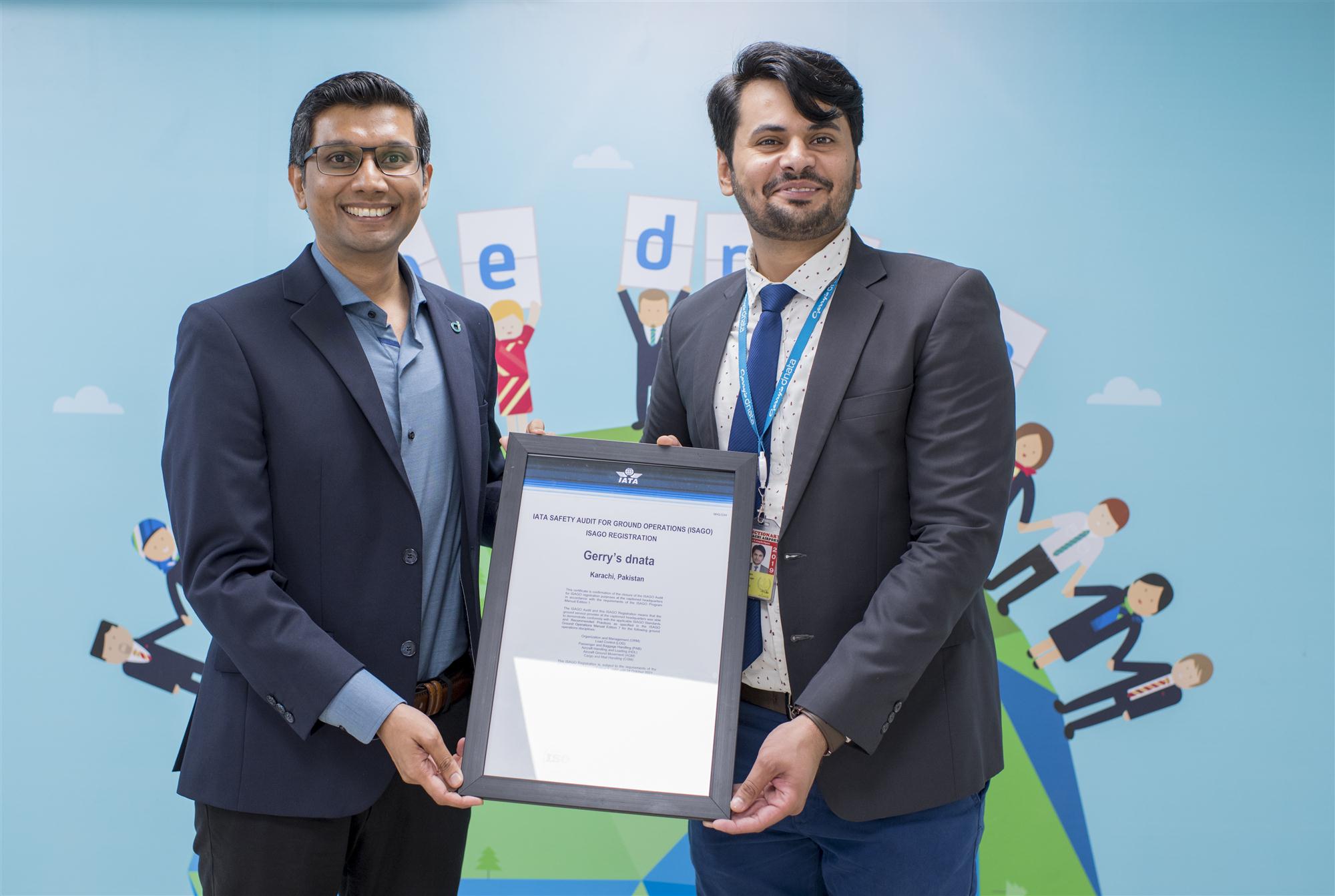 "We are proud to be awarded IATA's prestigious ISAGO registration in Pakistan," said Syed Haris Raza [left in photo], vice president of Gerry's dnata. "As one of our core values, safety is integrated in all aspects of our operational, training and people management processes. We constantly monitor and measure our safety performance and engage our colleagues at all levels of the organization in continuous improvement. The achievement of the ISAGO registration demonstrates our commitment and ability to meet the highest industry standards."
The ISAGO programme sets global standards and assesses the management and oversight systems in place at ground service providers. Audits are performed by people selected, trained and qualified by IATA.
Gerry's Group and dnata created a joint venture to provide ground handling services in Karachi in 1993, and has since expanded its operations in the country to serve 11 airline customers at seven airports today.
Gerry's dnata's 2,500 employees handle over 130,000 tonnes of cargo and 4.5 million passengers annually.