CARRIERS MAKE SLOW PROGRESS INTO DIGITAL WORLD
April 5, 2019
Online rate platform Freightos has put the spotlight on air and ocean carriers in terms of their progress in improving electronic data flow capabilities with their clients and business partners. While they have made some headway, the report finds that much remains to be done.
The study evaluates 26 parameters in three broad categories – digital connectivity, online experience and transformation. The first of these rates carriers' ability to communicate directly with digital systems and with customers using real-time APIs. The second looks at their ability to provide business clients a one-stop shop on their platform similar to a B2C e-commerce experience. Transformation assesses their changes in systems, processes and culture.
Freightos applied these criteria to 20 air cargo carriers and 10 ocean carriers.
Only five of these have real-time API connectivity to customer systems, Freightos found. Three of them hail from the air carrier camp – Lufthansa, Air France KLM and Delta – and two (Maersk and MSC) are on the maritime side.
However, closer scrutiny of the results indicates that the ocean carriers are ahead of their airborne rivals. They fared better in every category and achieved a cross-category benchmark score of 38%, while the air cargo sector lagged way behind at 22%.
In light of their role for e-commerce, which thrives on connectivity and a smooth customer experience, you would expect air carriers to be in the lead in these segments.
Ocean carriers appear to be more gung ho on transformation. Half of those under scrutiny had a head of transformation and 40% of them published a digital strategy.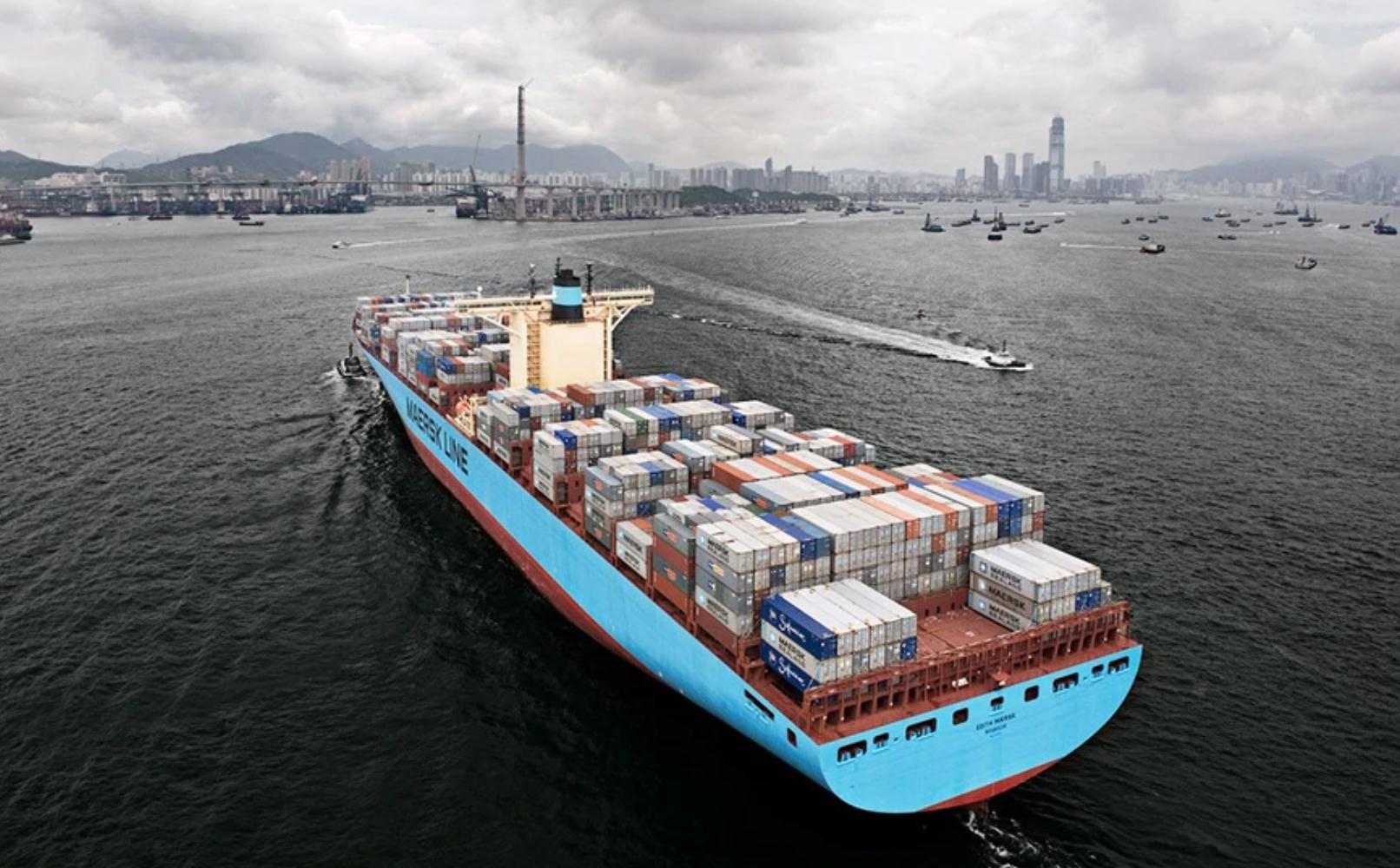 Freightos' analysts noted that CMA CGM and Maersk sponsor accelerator/incubator programmes. Some airlines, such as Lufthansa and IAG, are doing likewise. Lufthansa Cargo was the first air cargo carrier to participate in the Logistics Tech Accelerator programme in collaboration with RocketSpace.
"We see great potential for increased digitization and services in the entire air cargo supply chain. We are keen to explore new ways together with young, highly qualified experts from the start-up scene," said Monika Wiederholt, vice president for product management and innovation at the German carrier.
Freightos CEO Zvi Schreiber sees encouraging developments in the study but noted that more effort is necessary.
"While these benchmarks show much has been done, we may be entering global trade's most pivotal decade of innovation. Automation and APIs means on-demand decision-making, smarter supply chains, and an acceleration in the already breakneck speed of the movement of goods," he said.
A number of air carriers are bent on pushing forward. The demand for improved supply chain visibility has prompted a number of trials with Bluetooth technology at the likes of Air Canada and Delta to track shipments inflight, an area that has been a black hole so far, as active tracking devices have been required to be shut off to avoid interference with aircraft navigation systems.
Shawn Cole, vice-president cargo at Delta, said that his outfit is planning to add sensors to monitor ambient shipment conditions like temperature and humidity into the mix to allow visibility of temperature-sensitive types of cargo at all times.
Airlines are also looking increasingly to artificial intelligence. Carriers like AirBridgeCargo and Air France KLM intend to use this for capacity and revenue management, using predictive analytics to optimize loads and revenues. These tools depend on smooth and rich flow of data, from up-to-date weather forecasts to adjust allocations for perishables to dynamic pricing.
Some airlines have also become somewhat aggressive to shift a large portion of customer interaction like booking and document submission to electronic channels. Some are charging forwarders an extra fee for processing paper air waybills.
However, a lot of their clientele are not ready. Last November, supply chain planning consulting firm Logility published a survey of supply chain executives that revealed a stark contrast between perception of the importance of using advanced analytics and actual adoption. It found that 44% of the respondents were planning to upgrade or implement an advanced analytics solution within the next two years, but only 19% were using big data to improve operations at the time. Moreover, 47% of them were still relying on Excel spreadsheets.
By Ian Putzger
Air Freight Correspondent | Toronto