SAUDIA CARGO OBTAINS GACAR 151 LICENSE
April 16, 2019
Saudi Arabia's General Authority of Civil Aviation has granted Saudi Airlines Cargo Company an operating license under Part 151 of the GACA regulations.
According to Saudia, the license confirms the company's compliance with global technical and operational standards required of ground service providers.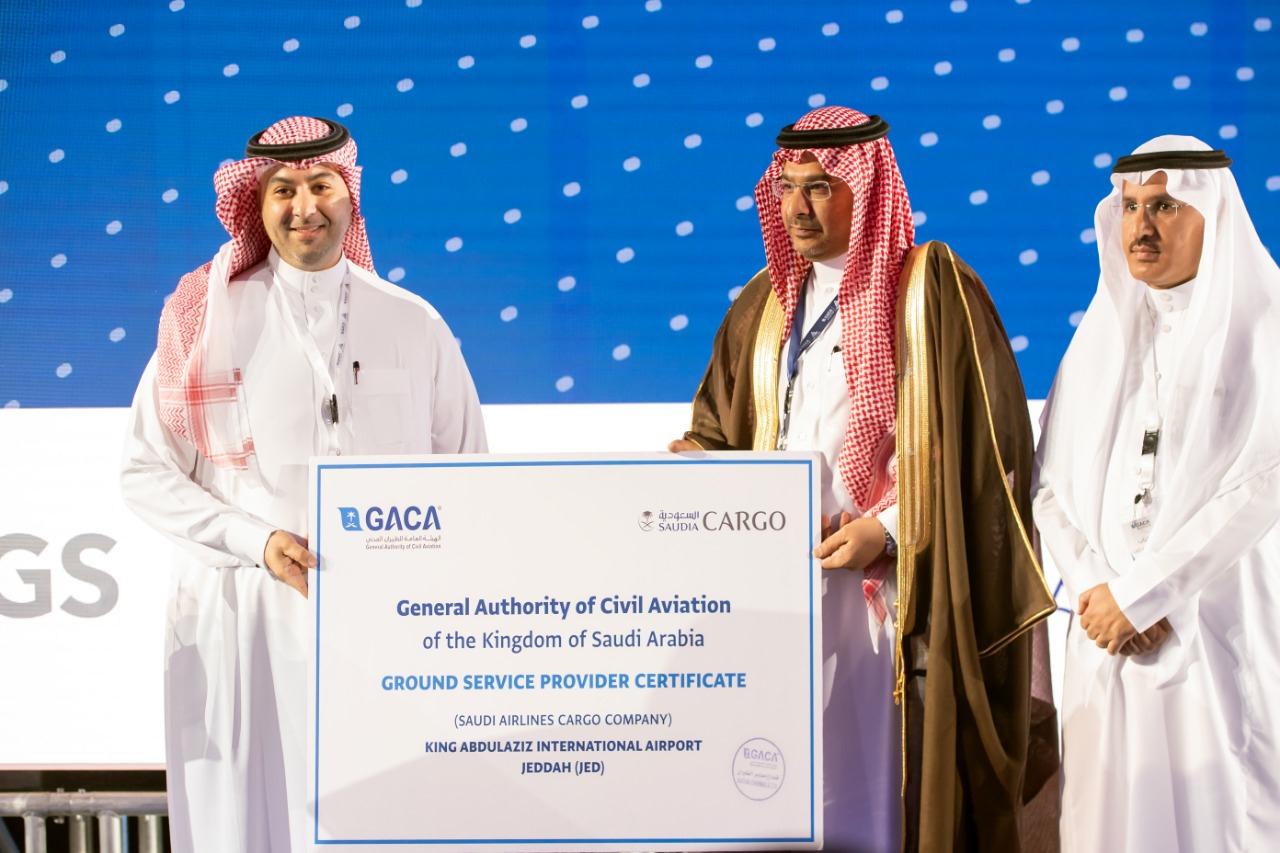 "This license will further enhance Saudia Cargo's ground handling capabilities and opportunities thus increasing the logistical income into the Saudi economy, in line with the Saudi Vision 2030 that aims to transform the Kingdom into a global logistics hub," said Omar Hariri [left in photo], CEO of Saudia Cargo.
Saudia Cargo provides a range of ground handling services for international carriers operating at Saudi Arabia's main airports in Jeddah, Riyadh, Dammam and Al Madina, and is capable of handling more than 1.7 million tonnes of cargo per year.