HAROPA APPOINTS NEW COMMERCIAL AND MARKETING DIRECTOR
May 8, 2019
French port system HAROPA has appointed Laurent Foloppe as its new commercial and marketing director.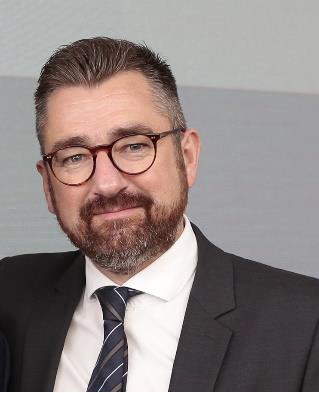 According to HAROPA, Foloppe will propose and implement the company's sales and marketing strategy to develop national and international port trade. He will lead the marketing, liner shipping, international development, container and ro-ro trade divisions, and has also been entrusted with the interim management of the transport networks division.
He will be in charge of the promotion and development of service supply for the ports of the river Seine corridor to external national and international decision-makers and stakeholders. He will bring his expertise of global logistics solutions, project management, innovating and attractive offers to meet customers' requirements and market trends.
"Le Havre, Rouen and Paris are high-performance infrastructures," he said. "We now have to carry on extending the logistics scheme as a whole, strengthen the hinterland as regards rail and river, so that HAROPA may turn into THE gateway to Europe."
Foloppe started his career within the transport and logistics department of Bolloré Group, where he was the director of supply chain in Europe and managed the subsidiaries of the group in the Indian Ocean. He went on to manage the Bolloré Logistics agency in Le Havre and then in the Normandy region. Most recently, he was director of the European  implementation and solutions department within the European sales management division at Bolloré, according to HAROPA.