CATHAY PACIFIC APPOINTS NEW HK EXPRESS CEO
August 22, 2019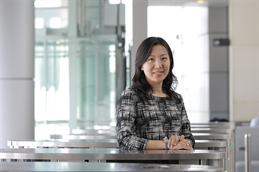 Cathay Pacific has announced the appointment of airline and Cathay Pacific veteran Mandy Ng as the new CEO of its newest wholly-owned subsidiary, HK Express.
Ng has spent 17 years with Cathay Pacific holding various positions in the company related to planning, revenue, and sales in Hong Kong, Thailand and Malaysia.
Before joining HK Express, the new CEO was general manager, business development at Swire Pacific, a position she held since July 2018. 
The airline said in a statement that the appointment of Ng to replace former chief Ronald Lam, who was recently appointed Cathay Pacific chief customer and commercial officer, is effective immediately. Lam will also assume the chairmanship of HK Express.
"Over the past month, we have worked closely with the team at HK Express following its acquisition by Cathay Pacific, and have achieved a smooth transition while also laying down a solid transformation plan to make HK Express better and stronger moving forward. Our commitment towards HK Express operating as a stand-alone low-cost airline remains unchanged," Lam said.

"Ensuring continuity in HK Express' business direction is of paramount importance. Mandy has worked with me both on the acquisition of HK Express and during the transitional process. She has played a key role in ensuring the smooth transition for the airline and the Cathay Pacific Group. Mandy and I will work closely together to lead HK Express into an exciting future for our people and our customers," he added.
The Cathay Pacific Group completed its purchase of low-cost Hong Kong Express Airways on July 19, 2019, in a deal valued at HK$4.93 billion (US$628 million).