DELTA CARGO TAPS GLOBAL OPERATIONS LEAD
September 12, 2019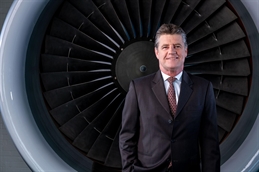 Delta Cargo has appointed Rob Walpole as Vice President – Cargo Operations and Logistics. 

In a statement, the Atlanta-based airline said the new position will see Walpole lead Delta Cargo's global operations and Delta Logistics Control Center teams. He will be reporting to Shawn Cole, Vice President – Delta Cargo.


"Rob has a strong operational background and brings extensive leadership experience in the logistics and supply chain sector," said Cole.


Walpole comes to Delta Cargo from DP World, a Dubai-based global port operator, where he served as Chief Operating Officer – Global Logistics and Supply Chain. He also served as Chief Executive Officer at Schenker, Inc., an integrated logistics service provider.


The new Cargo Operations and Logistics vice president has also spent time in Singapore in various leadership roles and Australia where his career began in the energy sector with a variety of manufacturing and supply chain positions at Exxon-Mobile.


In addition to Walpole's appointment, Matt Weisenburg and Mark DeFrancesco join Delta Cargo's leadership team. Weisenburg has been appointed Director – Cargo Strategy and Alliances, while DeFrancesco has been appointed Managing Director – Revenue Management, Capacity and Forecasting.


Cole said the management changes will help Delta further expand its international network.