CEVA EXPANDS SRI LANKA OPERATIONS
November 6, 2019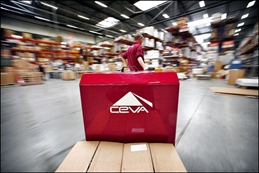 CEVA Logistics is strengthening its operations in Sri Lanka with the recent opening of a new office in its capital, Colombo, as it seeks to expand its presence in Asia and particularly serve local clients and those in the Maldives. 
The global logistics and supply chain company said its new Colombo office, launched just last November 4, will offer a full range of multi-modal services including air, ocean, sea-air Customs brokerage and road transportation solutions alongside the benefits of additional services operated within a Free Zone.
CEVA's customers will, therefore, have direct access to the company's complete range of additional services along with the company's market-leading IT capabilities, it added.
"With our own operations being set up in Sri Lanka we are now able to take our operation in Sri Lanka and the Maldives to the next level. CEVA Logistics' customers will find we are able to deliver more efficient solutions across a greater range of services. Inbound customers will be able to take advantage of the strong domestic network we can now offer across Sri Lanka while exporters in this rapidly emerging economy will now have wider international access for their shipments," said Fuat Adoran, CEVA's executive vice president IMEA, India, Middle East, Africa.
The logistics firm further said that CEVA's presence will add greater value to the predominantly export-driven Sri Lankan economy, serving industries such as garments and textiles, machinery and electronics amongst others.
CEVA also noted that it entered the market at a time when the country is bidding to position itself as a regional logistics hub, with its strategic location in Asia.