FLIGHTS DIVERTED AWAY FROM IRAN AS TENSIONS ESCALATE
January 9, 2020
Major airlines worldwide are either cancelling or diverting flights away from the Middle East amid heightened tensions between the US and Tehran following the killing of top Iranian military Qassem Soleimani.
The US-Iran standoff
In particular, airlines are rerouting flights from the Iran, Iraq and Persian Gulf airspace, following what international media call as Iran's retaliation to the lethal drone strike that killed Soleimani, January 3.
Iran fired more than a dozen missiles at military bases hosting US forces in Iraq as its foreign minister said Iran took "proportionate measures" to defend itself from US troops and Iran's Supreme Leader Ali Hosseini Khamenei said Tehran's attack is a "slap on the face" of the US.
The US, meanwhile, confirmed that Iran's missile attacks did not harm US forces stationed in Iraq as President Donald Trump announced the immediate imposition of new "powerful" sanctions to force Tehran "to change its behaviour". 
Both sides said sounded off the desire to de-escalate the tension.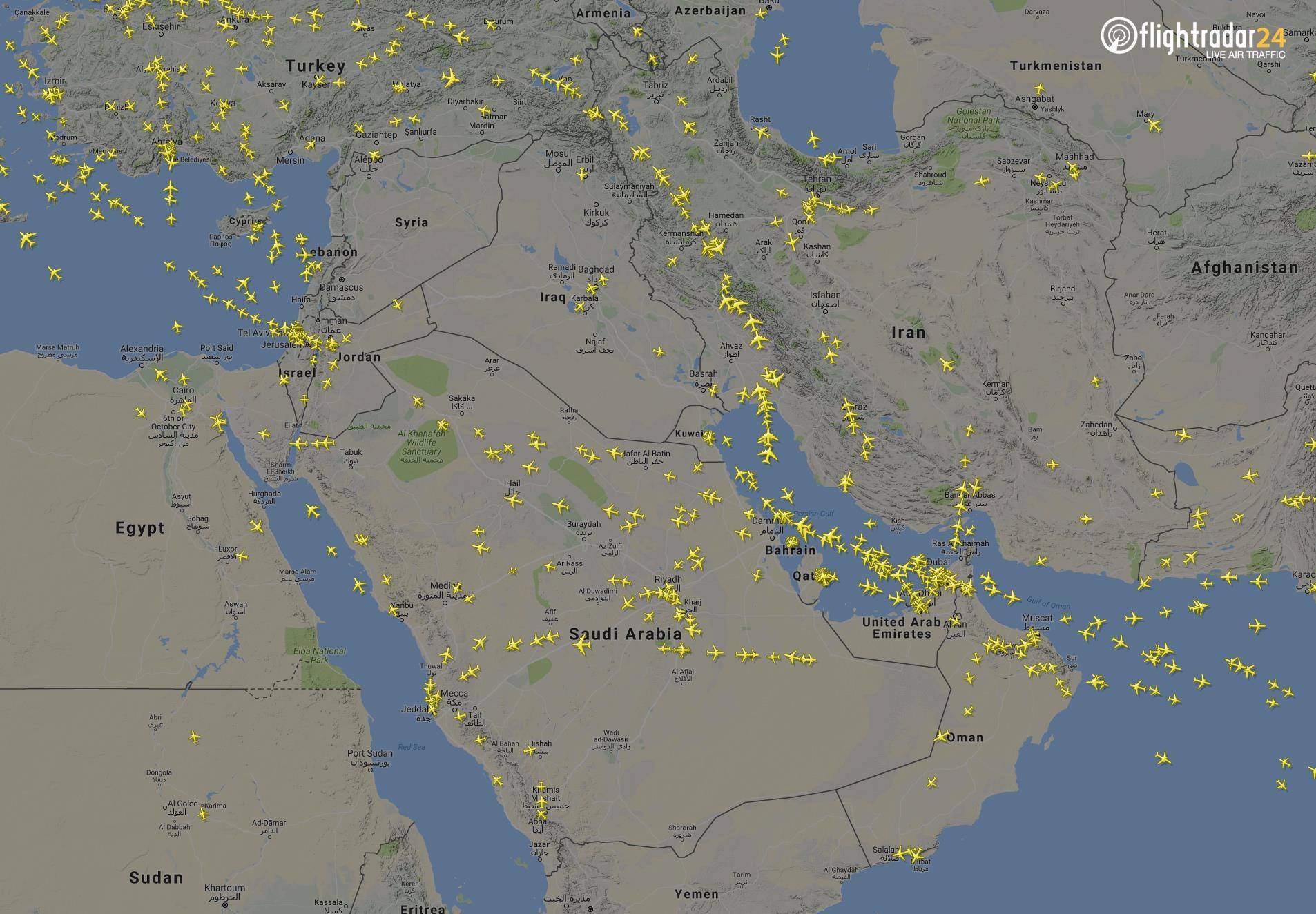 Airlines avoid the Middle East airspace
The Federal Aviation Agency (FAA) has already earlier banned commercial US flights "from operating in the airspace over Iraq, Iran, and the waters of the Persian Gulf and the Gulf of Oman" following the heightened standoff. 
Following the FAA directive, other major airlines worldwide also followed suit including Singapore Airlines, Air France, EVA Air of Taiwan, Malaysia Airlines, Lufthansa and Qantas Airways. Russian authorities also advised its carriers to avoid flying over the region.
An Emirates spokesperson told Asia Cargo News that some of its flights were cancelled. 
"Emirates flights EK 943 from Dubai to Baghdad and flight EK 944 from Baghdad to Dubai on 8 January have been cancelled for operational reasons," a spokesperson said in an email, adding that the airline is "carefully monitoring the developments" in the region. 
Qatar Airways and Turkish Airlines were reportedly maintaining their flights for now while British Airlines is also currently still monitoring the situation.
Plane crash kills 176 on board

Meanwhile, as tensions broke, a Boeing 737 servicing Ukraine International Airlines crashed near the Imam Khomeini Airport in Tehran killing all the 167 passengers and nine crew members on board. 
Ukrainian Prime Minister Oleksiy Honcharuk has said both sides are "gathering more information" and it's "too early" to tell what caused the plane to crash estimated to be three to six minutes from take-off 6:12 a.m., Wednesday.
Update: 
On January 11,
Iran admitted it "unintentionally" shot down the Ukraine International Airlines flight, as it blamed "human error" for the tragedy explaining that 

the plane had turned towards a "sensitive military centre" of the Revolutionary Guards, and had a "flying posture and altitude of an enemy target".