EMIRATES SKYCARGO ANTICIPATES A MORE POSITIVE YEAR
January 15, 2020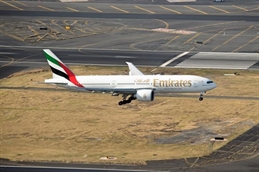 Emirates SkyCargo is looking forward to a better 2020 following "a very challenging year" with a combination of innovative product development and investment in 'fit for purpose' infrastructure to boost its performance.
"The global air cargo industry witnessed what was a very challenging year in 2019," said Nabil Sultan, Emirates divisional senior vice president, cargo noting that the economic uncertainty, tensions in global trade and unrest in key markets negatively impacted cargo volumes.
But for Emirates SkyCargo, he said the tough market conditions "were an opportunity for us to review our core offering to our customers" with its specialised product offering, infrastructure as well as its agility in responding to customer demand.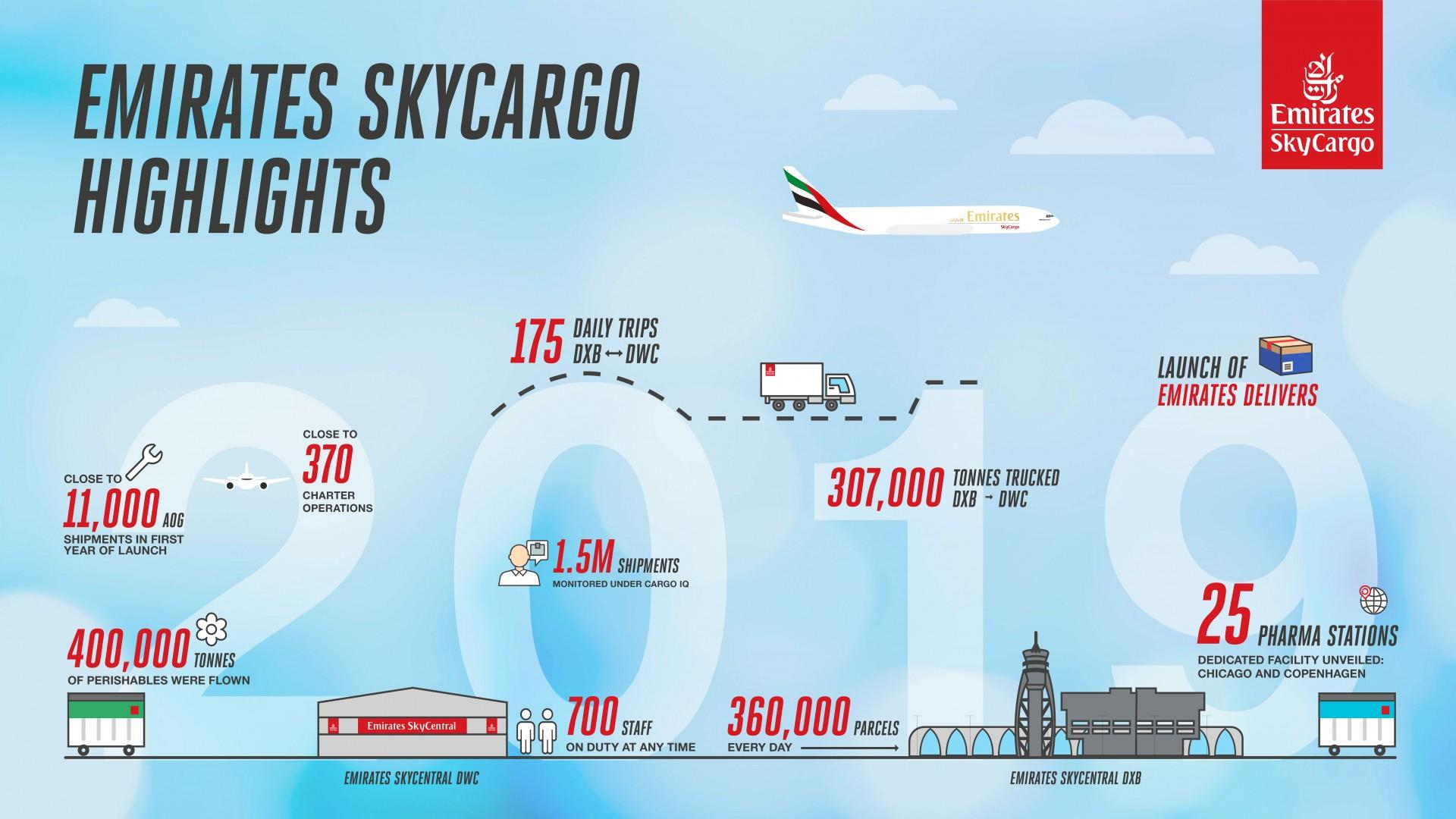 "The outlook for 2020 is more positive with the air cargo industry set to post a modest recovery thanks to improved economic activity and trade growth," Nabil Sultan said.
"With our commitment to 'deliver as promised' backed by a global network covering over 155 destinations centred in Dubai, our modern fleet of all wide-body aircraft and our state of the art Emirates SkyCentral terminals, Emirates SkyCargo is well-positioned to support trade and economic growth in line with the Dubai Silk Road Project," he added.
The SkyCargo executive also said the Expo 2020 Dubai - set to kick off in October 2020 - we will see a surge in movement of goods to and from Dubai, and will boost its operations.
"We are working with our partners to provide specialised air freight services for this once in a lifetime event," he added. 
Specialised products expansion
Emirates SkyCargo said it transported more than 400,000 tonnes of perishables were under Emirates Fresh, Emirates SkyCargo's specialised product for perishables. 
It also moved across six continents close to 11,000 high-priority shipments were under the Emirates AOG product during 2019.
A 6% year-on-year increase in the volume of high-value goods were also flown under Emirates Safe VAL, Emirates SkyCargo's product for transportation of precious goods.
Meanwhile, Emirates Cargo saw a 12% increase in demand for Emirates Pets, Emirates SkyCargo's product for transportation of domestic cats and dogs.