U-FREIGHT OPENS E-COMMERCE HUB IN SOUTH KOREA
February 4, 2020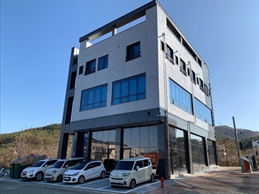 U-Freight has opened a new logistics hub in Incheon to support its growing e-commerce business in South Korea.

The Hong Kong-based U-Freight Group, said the e-commerce fulfilment centre (EFC) will process domestic and cross-border e-commerce shipments for business-to-business (B2B) and business-to-consumer (B2C) fulfilment.
"With the anticipated increase in e-commerce logistics volumes, especially from South Korea to Vietnam, U-Freight Korea decided to invest in a bespoke temperature-controlled facility with easy access for e-commerce vendors and buyers based in South Korea," the logistics company said in a statement.
U-Freight also said that the new EFC in South Korea will also house the company's headquarters, which is moving from the existing multipurpose warehouse located in Incheon airport's free trade zone.
The previous multipurpose warehouse, which is not suitable for e-commerce logistics operations, will continue to be used for more conventional general and bulk freight forwarding operations, it added.
Over the course of 2020, the U-Freight Group will also roll-out e+ Solutions, its logistics product designed for e-commerce start-ups, to the South Korean marketplace.
 e+ Solutions for small business launched
Launched last year, e+ Solutions is designed to help the growing number of small businesses, which are looking to capitalise on the global e-commerce market, with their logistics needs.
U-Freight noted that often those start-ups have limited resources and are looking for cost effective behind-the -scenes assistance with order fulfilment, plus associated logistics and administration operations.
"The e+ Solutions service will be rolled out to the new e-commerce fulfilment centre to offer a comprehensive e-commerce logistics package: from dedicated storage space for the entrepreneurs' products, to order processing and fulfilment services, including final delivery to customers," it said.
In U-Freight's EFC in Incheon, investment has been made in the necessary hardware for storing and order processing, plus the associated software that is required for system integration and end-to-end data transparency. A wide range of value-added or customised services are also available.
"For several years, U-Freight has been showing its commitment to developing e-commerce logistics services; initially for cross-border e-commerce in China, but increasingly with other parts of the world," said Simon Wong, U-Freight Group chief executive officer.