PORT OF SAVANNAH SAW VOLUMES UP IN FEBRUARY
March 24, 2020
The Port of Savannah recorded its busiest February ever, when it handled 364,405 twenty-foot equivalent container units, increasing of 17 percent over the same month last year.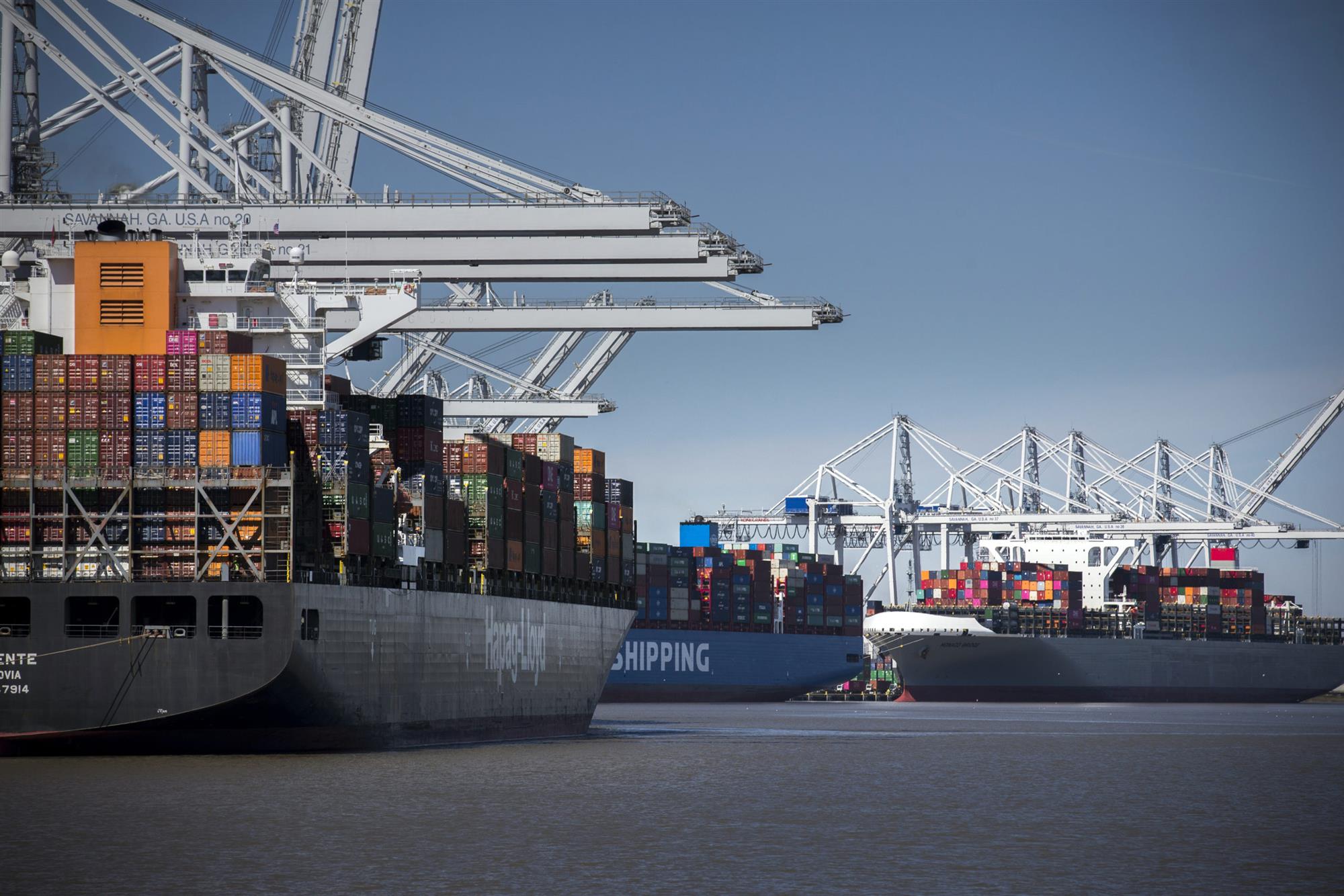 Despite the good numbers last month, the Port said March volumes are expected to dip due to the impact of COVID-19, although all its terminals remain open for business, with normal vessel operations, terminal services, and Monday-Friday truck gate hours.
"We are thankful for the confidence our customers continue to show in Georgia's reliable transportation networks, amid such uncertainty in the market," said Griff Lynch, executive director of the Georgia Ports Authority.
"The strong fundamentals at the deepwater ports of Savannah and Brunswick have fueled powerful expansions in our cargo volumes and market share; they will also help us to weather the current storm-related to  COVID-19 disruptions."
Investments for the future

To help GPA further expand, the Port of Savannah received three additional ship-to-shore cranes this month, bringing Garden City Terminal's total fleet to 36. In addition, other efforts include the Mason Mega Rail project, which will double Savannah's rail capacity; and the recent acquisition of 145 acres contiguous to Garden City Terminal, which will increase the terminal's footprint to more than 1,300 acres and add more than 1 million TEUs in annual capacity.
"The Authority's forward-thinking means our ports will be well-positioned to take advantage of new opportunities when they arise," said GPA Board Chairman Will McKnight. "Savannah is poised to lead the US East Coast and the nation as we recover from the present downturn."
For the fiscal year to date, 3.1 million TEUs have crossed the docks at Garden City Terminal, up 4%. As the nation's third-busiest gateway for containerized trade, Savannah now handles more than one in five containers crossing US East Coast docks.
Coronavirus efforts
In his report to the board Monday, Lynch described current efforts to keep cargo flowing during the COVID-19 crisis, that include adding new capacity for container storage, allowing some workers to telecommute, and strict observance of CDC and state of Georgia policies to prevent the spread of the virus.