PORT THROUGHPUT IN CHINA DROPS IN FEBRUARY
March 25, 2020
Port container volumes in China declined in February due to the coronavirus outbreak that hit many parts of China earlier this year.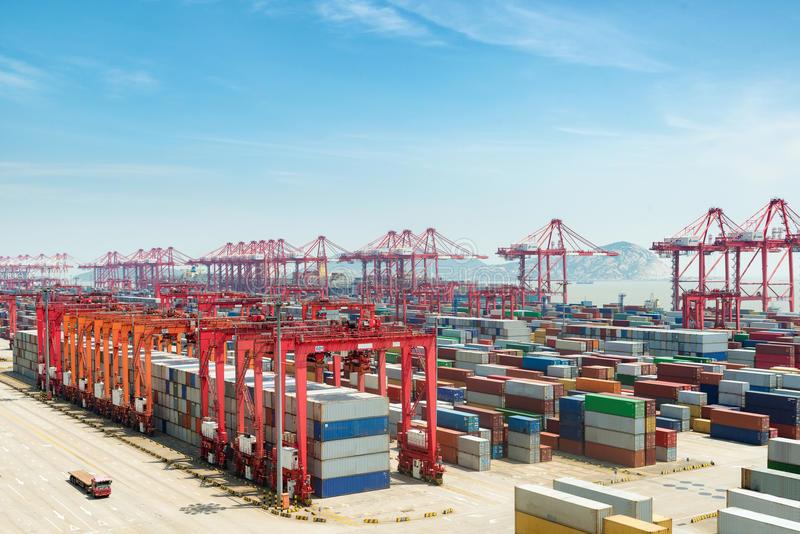 Cargo throughput dropped by 6% to 1.87 billion tons, while container throughput declined by 10.6% to 34.48  twenty-foot equivalent units (TEUs) year-on-year, according to the national port cargo & container throughput in February released by the Chinese Ministry of Transport.
The top container throughput numbers were recorded at:
Port of Shanghai, 5.9 million TEUs, dropping by 10.7%
Ningbo-Zhoushan Port, 4.06 million TEUs, down 10.7%
Port of Shenzhen, 3.5 million TEUs, down 12.8%
Qingdao Port, 3.17 million TEUs,1.4% lower; and
Port of Guangzhou, 2.85 million TEUs, a decline of 13.7%.


The top cargo throughput numbers were recorded at:
Ningbo-Zhoushan Port,163.31 million tons, down by 1.8%

Port of Tangshan, 96.19 million tons, dropping 10.1%

Qingdao Port, 92.68 million tons, recording a

 1.7% increase

Port of Shanghai, 88.12 million tons, a decline of 14.7%; and 

Port of Guangzhou, 82.23 million tons, dropping 6.6%