PANALPINA'S ROBERT ERNI TO BECOME DASCHER CFO
June 24, 2020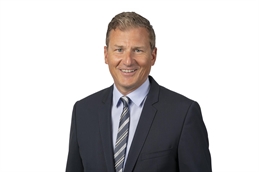 Dachser is appointing Robert Erni as CFO to succeed Burkhard Eling who will take on the CEO position of the family-owned company.
The German freight company said Erni will begin his onboarding phase at Dachser as Deputy Director on September 1, 2020.
Prior to joining Dascher, Erni was most recently the CFO at listed logistics provider Panalpina, where he headed the merger with Danish logistics group DSV where he successfully managed various acquisition projects in addition to two substantial SAP rollouts and the organizational changes these required — supporting the company's global growth strategy.
Erni began his career at logistics company Kühne+Nagel, where he held posts in Hong Kong, India, Argentina, and the US before returning to his home country of Switzerland, where he was in charge of global controlling at company headquarters.
"Robert Erni is an extremely experienced CFO who has spent over 30 years working in the logistics sector," said Dachser's current CFO Burkhard Eling, who will become CEO as of January 1, 2021.
"We are delighted to have him on our new Executive Board and look forward to working with him to address future challenges in a way that creates value and growth."
Erni will take on the CFO role from January 1, 2021.