TIANJIN PORT, HUAWEI TO DEVELOP GREEN, INTELLIGENT PORT
July 2, 2020
Tianjin Port and Huawei have recently inked a strategic partnership deal to jointly develop a smart, green port at North China's largest gateway.
According to the agreement, the Port of Tianjin Port and Huawei will, among others, enhance the design of the port's information network and jointly develop an intelligent park — with enhanced technology combinations.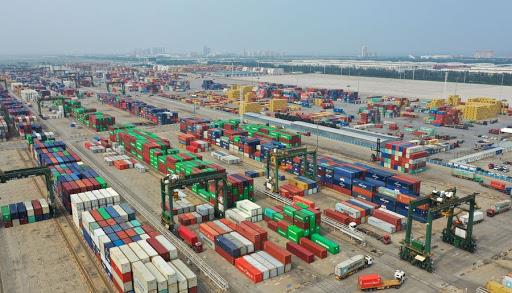 Huawei will also support Tianjin port to explore and promote business transformation, upgrading and innovation, to improve the digitisation of the gateway and "provide comprehensive and high-efficient information and communication technology solutions."
Tianjin Port is one of the early adopters of intelligent technology in its port to make operations more efficient.
The deal noted that Tianjin Port will actively promote the integration of advanced technology with its port operations such as 5G network and big data to develop a world-class port. 
Aside from Tianjin Port, Huawei also earlier signed a deal for 5G intelligent port innovation with other Chinese ports like in Guangzhou for the Guangdong-Hong Kong-Macao Greater Bay Area.