DSV EXPANDS AIR CHARTER NETWORK TO MEET COVID-19 DEMAND
July 29, 2020
DSV Panalpina announced the expansion of its air charter network aimed to beef up cargo capacity and provide reliable transit times for customers as coronavirus-related disruptions persist. 
Air cargo capacity remains tight as bellyhold capacity remains inexistent with passenger planes still largely grounded and cargo-only passenger services begin to dwindle.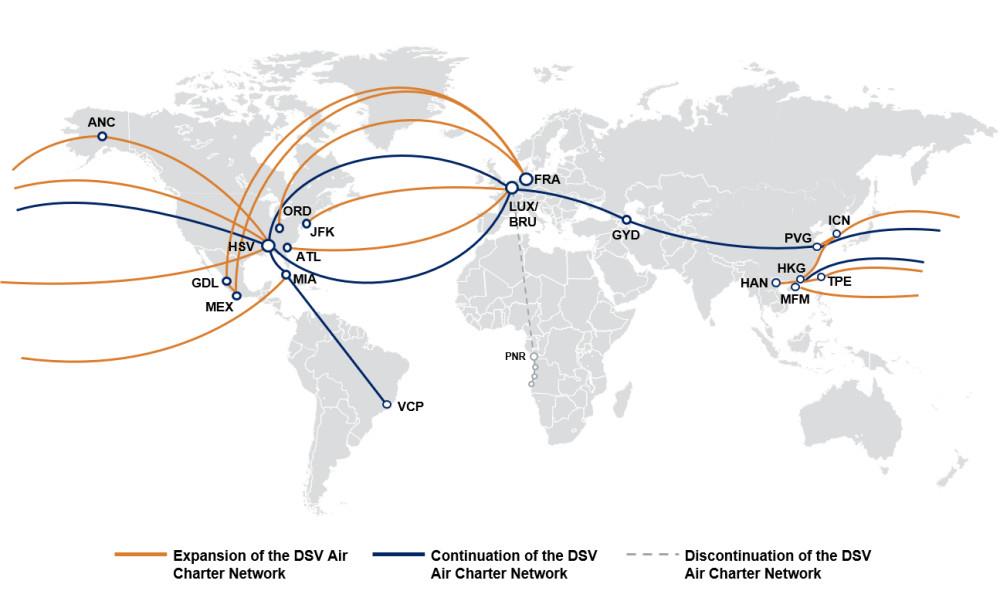 "We are expanding our air charter network – which offers controlled cargo capacity on key trade lanes and reliable transit times," DSV said in a statement.
It noted that DSV's air charter network benefits from using some of the world's largest airports along with less congested airports such as Luxembourg, Huntsville (Alabama, USA) and Macau to ensure faster turnaround on the ground and reducing the risk of delays.
DSV also designs and oversees ground-handling, ensuring short transit times and complete control from door-to-door.
"During a time with many disruptions due to coronavirus, our air charter network has provided stability to our customers and proved extremely valuable," says Mads Ravn, head of Global Air Freight Procurement at DSV.
DSV noted that its network is ideal for handling special cargo such as pharmaceuticals and medical equipment, microchips, oversized oil and gas equipment, hazardous cargo as well as high-value goods.
DSV has teamed up with leading global cargo airlines to expand the network to also include:
Macau (Hong Kong) to Mexico City (one way)
Frankfurt to Mexico City and Guadalajara (round trip)
Hong Kong to Taipei (one way)
Taipei to Huntsville (one way)
Hong Kong to Seoul (one way)
Seoul to Sao Paolo (one way)