FEDEX ALLOWED TO OPERATE BETWEEN US AND SOUTH AFRICA
September 15, 2020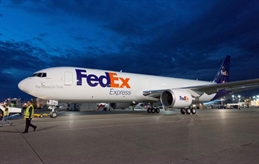 American multinational delivery services company, FedEx, has received exemption authority from the US Department of Transportation to operate scheduled cargo services between the US and South Africa.
In a brief statement posted by the Centre for Aviation (CAPA), FedEx noted that the services will be operated via intermediate points and to points beyond South Africa.
The greenlight from the Department of Transportation for the service will be effective for two years from 14 September, 2020 to 14 September, 2022.