QATAR AIRWAYS CARGO APPOINTS KIRSTEN DE BRUIJN AS SVP CARGO
September 29, 2020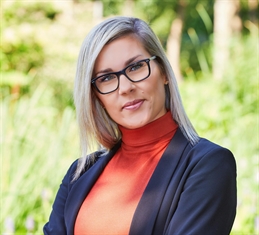 Qatar Airways Cargo announced that Kirsten de Bruijn, who previously held management positions at Air France KLM Cargo and Emirates, has joined the airline as Senior Vice President, Cargo Sales and Network Planning. 
In a statement, Qatar Airways Cargo said with de Bruijn on board, the airline is "well-positioned" to capitalize on its ambitious growth strategy as it strives to expand its leadership in the global air freight market.
In her latest role with Emirates, de Bruijn worked on developing and driving the company's pricing strategy and market initiatives for Emirates SkyCargo products and services. 
Guillaume Halleux, chief officer cargo at Qatar Airways said de Bruijn shares the airlines' vision.
"COVID-19 crisis has accelerated the need for flexibility and agility. It has also fast-tracked demand for digitalization. Optimizing the utilization of freighters, the network, pricing and processes will mean embracing digital as the central vector of change. Qatar Airways is a world leader in this space and our ability to constantly adapt and adjust will continue to be part of the fundamental premise of our air cargo strategy," Halleux said.
Same vision
"We share the same vision of the industry and Kirsten perfectly understands the sector's demands – as well as its volatility and its extremely competitive nature. She is able to challenge existing processes thanks to her customer-focused vision and extremely high standards. She is a major asset to the airline," he added.
Meanwhile, de Bruijn cited the stiff competition in the air cargo industry and she noted that Qatar Airways Cargo has always been on top of the game when it comes to pioneering advancements in the industry. 
"Air cargo is probably one of the most competitive industries out there. It means you have to find ways to avoid being commoditized and you have to think globally – to constantly be aware of the speed with which technology is changing how we do business," she said.
"Qatar Airways Cargo represents the cutting edge of change in the global air cargo market. I want to be a part of that movement," de Bruijn added.
An Air Cargo veteran, de Bruijn as 13 years of experience in the air cargo industry.