IATA: ASIA PACIFIC CARGO VOLUMES DOWN 20% IN AUGUST
November 3, 2020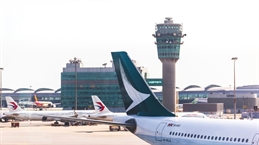 The International Air Transport Association (IATA) reported that cargo demand of airlines based in the Asia Pacific remained stable from July to August.
In its Asia Pacific Regional Briefing for October, IATA said cargo demand in the APAC region dropped 20.1% year-on-year in August, almost unchanged from a similar decline of 20.3% seen in July.  
Of the key international markets, cargo tonne-kilometres  (CTK) growth continued to improve on trade lanes between Asia-North America which rose by 3.5% "due to a solid US demand for Asian goods."
The smaller Asia-Africa lane also performed robustly, expanding by 16.1% during the period.